A & E
November 24, 2017
In the late 1960s and early 1970s, I was head over heels in love with the music of Joni Mitchell — so much in love, in fact, that I turned around and married a woman (Cathy) who looked just like Joni Mitchell.
By the time the late 1970s rolled around, my woman singer-songwriter allegiance had switched definitively to Rickie Lee Jones — whose music became the soundtrack of my life through the late 1970s and 1980s, so much so, that Rickie Lee Jones also became the soundtrack of my children's lives — that'd be Jude and Megan — as well. In the times to come, I will write about my love for Rickie Lee Jones, which has not abated to this day.
Being a callow fellow, as time rolled on my allegiance to a woman singer-songwriter of melancholy countenance switched to Iris DeMent in the early 1990s — for me, there is no better, more reflective and more melancholy album that has ever been recorded than Ms. DeMent's 1993 release, My Life. Please find the entire album directly below. Have a listen ...
As I say, though, I am a callow fellow, and by the late 1990s I had found a new love — a Boston-suburb-based housewife, mother to five children, wife of a Boston firefighter and, by far, the best roots songwriter this century. On another day, I'll write about Lori McKenna at greater length. Today, you'll find four of her songs at the top of the column — four of my favourite songs written by and sung by Lori McKenna ... well worth a listen.
Recently, my friends and next door neighbours, Shirley Ross and Bill Tieleman celebrated their 25th wedding anniversary — I looked all over for Lori McKenna's Stealing Kisses somewhere online, but until a couple of days ago, I couldn't find it (and, truth to tell, I bet the video below won't last long online — you'll want to listen to Stealing Kisses while the opportunity is provided to you). Here is one of my favourite Lori McKenna songs.
Dedicated to Bill Tieleman and Shirley Ross, Happy 25th Anniversary ...
September 4, 2015
The most glorious time of year for cinéastes across the globe occurs in the month of September, as five prestigious film festivals programme films that in the months to come will take the world by storm, set the stage for Oscar season, and for true diehard festival attendees — in evanescent moments of cinematic splendour — allow the screening of hundreds of films spanning the globe in origin, to be seen only within the rarified humanist atmosphere of the film festival, thereafter to vanish forevermore. Sigh.
Only 48 short hours ago, the 72nd annual Venice Film Festival kicked off with the out of competition world première screening of Baltasar Kormakur's emotionally riveting mountain climbing thriller, Everest, providing bursts of anxiety and cliff-hanging 3D drama in the star-studded Palazzo del Cinema on the Lido. Fortunate for Vancouver's anticipatory hometown cinephile crowd, a goodly number of the lauded Biennale di Venezia films will find their way to our calming and beatific shores, as the always glorious and transformative 34th annual Vancouver International Film Festival sets about to screen many of the Venice Film Festival award-winners, our very own illustrious Festival-by-sea commencing at 10am, Thursday, Sept. 24th, completing its run late, late on Friday, October 9th.
Earlier this week, the fine folks at the Vancouver International Film Festival announced that their Opening Gala film will be the smash Sundance hit, Brooklyn. One of this autumn's most anticipated film releases, and a certain Best Picture Oscar nominee, with Saorise Ronan a lock for a Best Actress Oscar nod, in his The Playlist review of Brooklyn, Rodrigo Perez wrote ...
Home is where the heart is, and love, longing, and grieving for the departed fragments of our lives we can never return to are lovingly realized in John Crowley's exquisitely crafted and beautiful Brooklyn. Based on the novel by Irish author Colm Tóibín, and delicately adapted by Nick Hornby, Brooklyn tells the story of Eilis Lacey (Saoirse Ronan), an Irish immigrant who travels to America in the early 1950s for a more prosperous life.

With empathetic specificity, Brooklyn nails the emotional complexity of homesickness beyond mere melancholic nostalgia. It's a despair for the absence of friends, family, and comforting familiarities that define our lives, but as well a lovesick longing for a past that no longer exists; a tearful goodbye for a moment in time now awash in memory. With a beautiful tenderness that never rings false, Crowley's graceful film fills in every emotional contour with warmth and sensitivity.

A heartbreaking and poignant story about choices, country, commitments, sacrifice, and love, Brooklyn is a superb, luminous, and bittersweet portrayal of who we are, where we've come from, where we're going, and the places we call home.
Brooklyn makes its Vancouver début at the Centre for the Performing Arts, at 7pm on Thursday, September 24th (the Festival has programmed two additional screenings of this must-see VIFF 2015 première).
Meanwhile, Curtis Woloschuk, Jack Vermee and the editorial members of VIFF's publication team released this year's glossy 108-page programming guide to the 2015 Festival, currently available at the Vancity Theatre, but soon to be available at libraries across Metro Vancouver, as well as bookstores, coffee shops, video stores and most any place that people gather. An impressive humanist document, The Complete Guide makes for a compelling read, as it sets about to provides a road map to the singularly most engaging arts event on the autumn calendar.
On Thursday, the Telluride Film Festival programming staff released the up until then secret list of future Oscar nominees set to screen in the southwestern mountainous climes of Miguel County, Colorado. The incomparable list of films that attendees will screen over the four-day Labour Day weekend, kicking off today, represent the very best in cinema that will be released in 2015 (note should be made that every Best Picture Oscar winner over the past 10 years made its début at Telluride).
Several of the films making their début at Telluride are also scheduled to screen at our very own VIFF, including certain Oscar contender, Son of Saul (which took Cannes by storm); Berlin Film Festival award-winner, 45 Years; Jafar Panahi's Taxi; Lenny Abrahamson's much-anticipated Room; and, Avishai Sivan's shocking Festival winner, Tikkun, among many other prestigious award-winning international films of cinematic excellence.
Perhaps the most hotly anticipated film making it's international début at Telluride is Sarah Gavron's Suffragette, the film's star — the luminous Carey Mulligan — a certain Best Actress Oscar contender. Suffragette arrives in Vancouver in late October.
Each year for the past 30 years and more, media from across the globe travel to the centre of the universe, as a calvacade of A-list Hollywood stars converge on Canada's largest metropolitan centre for the Toronto Film Festival, where the movie industry is afforded the opportunity to present cinema's (read: Hollywood's) very best, where the prestige films on offer at TIFF will garner critical and, some months down the road, Oscar attention, where films reviewed in the hothouse atmosphere of Toronto to rapturous acclaim capture the public's imagination (how could they not?), pouring hundreds of millions of dollars into Hollywood's already overladen coffers, gifting Hollywood's woebegotten producers with the Oscar hardware that says, "You done good Hollywood. We forgive you for the plethora of cynical CGI-infected comic book movies. Thank you. You've done yourself proud."
Last but certainly not least, there's the heavily juried New York Film Festival, the 53rd version of which commences September 25th, the day after our very own festival by the sea, la-la-land's always wonderful Vancouver International Film Festival, gets underway.
Can't travel to New York for NYFF53? Not to worry. Although it drives VIFF print traffic mavens Kathy Evans and Selina Crammond absolutely bonkers, a goodly number of NYFF53's finest also screen in Vancouver (Kathy and Selina on the phone with New York hourly to ensure the one and only "print" of the film makes it to Vancouver following the New York screening).
In 2015, New York and Vancouver share Miguel Gomes's monumental yet light-footed magnum opus, Arabian Nights, Volumes 1, 2 & 3; Cannes Best Director winner Hou Hsiao-hsien's, The Assassin; Brooklyn, Saoirse Ronan's vibrantly alive emigré epic; Cemetery of Splendour, the wondrous new film by Palme d'Or winner Apichatpong Weerasethakul; Experimenter, Michael Almreyda's portrait of Stanley Milgram (Peter Sarsgaard), the social scientist whose 1961 "obedience study" reflected back on the Holocaust and anticipated Abu Ghraib.
The Forbidden Room, Guy Maddin's insane and phantasmagorical magnum opus; In the Shadow of Women, the exquisite new film by the great Philippe Garrel, who takes a close look at infidelity, and the divergent ways in which it's experienced and understood by men and women; The Lobster, absurdist Greek director Yorgos Lanthimos' acclaimed Cannes Jury Prize winner; and The Measure of a Man, Stéphane Brizé's powerful and troubling new film, which earned Vincent Lindon the Best Actor prize at Cannes.
Mountains May Depart, Jia Zhangke's newest epic, spanning three decades in the lives of the film's increasingly estranged characters, from the dawn of China's capitalist explosion to the near future; My Golden Days, Arnaud Desplechin's triptych exploration of first love; Right Now, Wrong Then, Hong Sangsoo's wry comedy of manners, laced with heavy drinking & regret; and, The Treasure, Romanian director Corneliu Porumboiu's magical modern-day fable, which Variety called, "a deadpan gem."
Count 'em. Fifteen of the New York Film Festival's 30 heavily juried films will screen in Vancouver, virtually simultaneously with the Big Apple.
Film festivals offer a window on our world, and an intimate exploration of the lives of folks just like us, who reside in every far flung country across our globe. The Vancouver Film Festival: 16 days, 70 countries, 355 films.
Tickets (and passes) are on sale now for the 34th annual Vancouver International Film Festival at the Vancity Theatre, and soon at these listed locations. When I dropped by the Vancity on Thursday to pick up my hot-off-the-press copy of VIFF's wonderfully gorgeous and expansive The Complete Guide (it's free folks — pick up a copy, and schedule a dozen films, or three) ticket sales were brisk. A heartening sight to see, indeed.
Today's Festival column constitutes the first of many such columns that will focus on the Vancouver International Film Festival. Commencing September 24th, VanRamblings will take a 17-day break from coverage of the federal election, VIFF winning out over Stephen Harper, Tom Mulcair and Justin Trudeau. Last year, VanRamblings covered Vancouver's municipal election, and in consequence our usual VIFF coverage suffered — not this year!
October 6, 2014
Although only days remain until our beloved Vancouver International Film Festival shutters its doors for another year, there are still a great many recommendable films on tap that are worthy of your attention.
In today's VanRamblings, a potpourri of items to intrigue your sensibilities.
VIFF Repeats: VanRamblings received a note from the splendidly wonderful VIFF and Vancity programmer, Tom Charity, this morning (there must be a very special additive that's been placed in the water a VIFF HQ, for VIFF admin staff constitute an incredibly great group of folks!) where he informed that, "There will be 2 full days at The Cinematheque plus half days at SFU, and a couple more matinées on Monday."
The Festival published the list of VIFF Repeats on Tuesday afternoon, films that will screen ...
... over the long weekend, Saturday October 11th through Monday, October 13th. Festival passes, exchange vouchers and ticket pack redemptions are not accepted for these screenings. A VIFF or Vancity Theatre Membership is required.
Enjoy VIFF's encore series. See ya there.
Still Life: To date VanRamblings has failed to give Uberto Pasolini's new film, Still Life — by far the consensus best, under-the-radar English-language indie film at VIFF 2014 — its full due. Let's rectify that: Still Life is an absolutely superb, low key wonder of film, the success of which emerges from the performance of the festival: Eddie Marsan not only plays his most sympathetic character to date, his emotionally-nuanced performance of humane integrity absolutely rivets the attention of the viewer to the screen.
The film's synopsis reads, "As a modest council case worker in a London suburb, John May's (Marsan) job is to find the relatives of those found dead and alone. Despite his efforts, he is always on his own at their funerals, having to write their eulogies himself. When his boss intends to fire him, John decides to double his efforts on a case that will change his life and prove that he hasn't said his last word."
That Still Life takes us on an utterly unexpected, yet always human-scale journey, and that Downton Abbey's Joanne Frogratt (who plays the PBS series' most sympathetic character, Anna Bates) is just as wonderfully tender on the big screen as she is the small, catapults this film into the first rank of VIFF 2014 entries, a film always of tremendous poignancy, a sublime and delicate story about loneliness, sadness and death, yet utterly inspiring and uplifting in a counter-intuitive way. Disarmingly emotional.
Go prepared: you're in for an unexpected treat.
Still Life screens twice more, both times at The Playhouse, this afternoon at 4pm, and on Wednesday, October 8th, at 7:15pm. Not to be missed.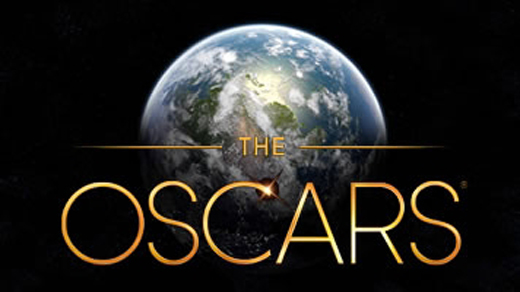 VanRamblings has updated our Best Foreign Language Oscar nominees post that provides insight into the nominees that are screening at our 33rd annual festival by sea. Click on this link to be taken to the updated page, or if you're on the front page of VanRamblings, just scroll down the page.
Perhaps the untold story of the 33rd annual Vancouver International Film Festival is the rampant homophobia, intimidation and discriminatory practices that has been directed towards VIFF volunteers working at The Centre, specifically those volunteers who have been perceived by members of the Westside Church (owners of The Centre) as living an "alternative lifestyle", the volunteers made to suffer while working their shifts at VIFF's Centre for the Performing Arts, which conduct by The Centre's church members has led to multiple resignations of VIFF volunteer staff.
As readers may recall, an evangelical church purchased The Centre in the spring of 2013. In respect of homophobia, as reported in Xtra West ...
The pastor of the Westside Church (owner of The Centre for the Performing Arts) cautiously yet unambiguously reaffirmed the stance that homosexuality is a sin in his June 17 sermon ... Norm Funk, 46, offered the sermon on homosexuality as part of a series titled "You Asked. Jesus Answers." ... Before founding Westside in 2006, Funk was youth pastor at Willingdon Church, whose members spoke out against the Burnaby school board's anti-homophobia policy last year.

Evangelical churches, particularly Baptist churches, are notorious for their fire-and-brimstone message that homosexuals will go to hell ... "It is never okay to respond in any way that is not loving to whomever, regardless," he told followers. But Funk didn't embrace gay people, either, grouping homosexuality with "temptations" like greed and lust.
In 2013, Vancouver City Council — at a meeting best remembered for the tears of the young children whose hopes to dance in the Goh Ballet's Christmas production of The Nutcracker were dashed when the church purchased The Centre — "forced" the Westside Church to allow the film festival and Goh Ballet to use The Centre for their scheduled programming.
In 2013, VIFF supplied all the volunteers at The Centre, during the Festival.
In 2014 it was reported to VanRamblings, the pastor insisted that church members join VIFF's volunteer staff, VIFF never suspecting that such practice would lead to the present intolerable circumstance.
When volunteer staff at The Centre first apprised VanRamblings of the unconscionable situation described above, we approached VIFF admin staff to enquire as to what measures were being taken to rectify the improvident circumstance. Although VIFF admin were clear that "negotiations are ongoing to remediate the clearly unacceptable practices of some members of the church who are volunteering at The Centre this year", as of this writing the situation has not been rectified; it seems doubtful that there will be resolution before the festival comes to a close on Friday evening.
To wrap today's post, before we head out to the festival for this evening's screenings of Force Majeure and the French policier 24 Days, please find below a list of a few of the must-see films in the final days of VIFF 2014.
Of course, there are many more Vancouver International Film Festival films that VanRamblings will take in over the course of the next few days, but the films above offer a starting point for superb VIFF films to consider.

October 5, 2014
Here we are in the final stretch of the 33rd annual Vancouver International Film Festival, and VanRamblings has let down our regular VIFF followers.
To some degree we'll try to make amends with a longer than usual VIFF post tomorrow. Today's post attends to VIFF logistics "business" that may, or may not, be of interest to readers looking for rave film reviews.
Could Still Very Well Be: Paradise at VIFF's Cineplex Tinseltown Site

Note: The following represents a note to VIFF Tinseltown exhibition staff.
Prelude. Honest, warm, human communication involving volunteer and VIFF theatre management staff at the Cineplex site has been at a premium in 2014; which is to say, palpable human connection has been, thus far, an uncommon feature of the interaction of staff and patrons. In the final five days of VIFF at the Cineplex site, that unholy circumstance must change.
Trust. VIFF exhibition staff must trust that patrons have the best interests of the Festival at heart, that patrons and staff are in this whole big VIFF schmozzle together — that all of us want the experience to be as pleasurable, memorable, efficient and friendly as is humanly possible.
VIFF staff at Cineplex: patrons are not your enemy; they're your allies.
[Note to VIFF admin, esp. Mickey and Brie: you've got a darn wonderful management person in Kaen, and Aubyn seems to connect surprisingly well, given how such friendliness seems not to be supported this year and, oh yeah, when it comes to volunteers Janet Smith is just aces]
[Note to VIFF admin, Part II: Congratulations on appointing Sean Wilson as Exhibitions Manager. I cannot imagine a better choice than Sean]

As VIFF exhibition management staff your primary duty is to see patrons gain entrance into the theatre complex in as reasonably efficient a manner as possible. And on that level, VIFF Tinseltown logistics has worked fairly well, outside of the first couple days (which is, of course, to be expected).
In response to a litany of concerns expressed to VanRamblings by VIFF patrons (for some time now, we've been VIFF's unofficial Ombudsperson — something thrust upon us, & not assumed), please find recommendations intended to enhance your experience, and lighten your load.
1. Smile. That's right, no matter how busy you are, take a moment to recognize that the patrons who are in the lines, or are making their way in or out of the theatre are real, live human beings, moms, dads, brothers, sisters, members of familes of every description. No matter how busy you are, no matter how stressed you feel, smile — it'll lighten your load, and vastly improve the patron experience. Honest ...;

2. Trust. Expanding on the paragraph on trust above: most of the VIFF exhibition staff at the Cineplex are new this year to the maelstrom that is the VIFF exhibition experience at Tinseltown (just ask the hero of VIFF Tinseltown 2013, Mr. Human Dynamo himself, Alan Franey — I'm not kiddin', Iulia and Alan working together last year was nothing short of wondrous!). Please keep top of mind always that most of the patrons in the lines love the film festival, have been attending for years and years and years (even before many of you were born!), travel hundreds of miles to get here in many cases, and have lives that revolve around our 16-day film festival each year. Trust always that VIFF patrons have the best interests of the Festival at heart. Think about it, incorporate it into your management style. And smile, actually look at people & smile;

3. Communication. When you're speaking with someone, smile, a genuine smile, a warm and warming smile, a reassuring and calming smile. Make eye contact. Seriously, make eye contact. Connect. And never forget to let the patrons know what's going on: communicate with them, keep them in the loop — that's part of your job.

Acknowledge the patrons' humanity. Look for their names on the pass, or if they have tickets, ask for their name, and say hi. Remember their faces so that the next time you see them, you can greet them. Ask the patrons if there's anything you can do for them. Humanize the management experience for yourself — you'll be glad you did, & you'll get the job done even better.

Now, I know you're thinking to yourself, "Is he out of his cotton pickin' mind? Does he have no idea about how busy we are, how many different facets of exhibition management for which we are responsible?" Yes, I do, and I say: smile, be friendly, be welcoming, smile some more, connect, hear what patrons have to say, acknowledge that we're all in this together, that your primary responsibility revolves around ensuring the best patron experience possible, and part of achieving that goal involves consciously acknowledging the humanity of the patrons you see milling about the Tinseltown complex each and every day;

4. Emulate Brie Koniczek, your boss, well-experienced VIFF exhibition management staff person, and provider to VanRamblings of the most transcendently wonderful experience of exhibition management to which we have been witness in our 33 years of attending the Vancouver International Film Festival — and that's going some, because VanRamblings loves, I mean really loves, Iulia Manolescu's exhibition style — in the centre of an early morning storm at the Cineplex site one morning this past week Brie, and Brie alone, working with volunteer staff, remained calm, always smiling, always genuine (utterly, utterly genuine and humane), always lovely and engaging beyond words, communicative, warming, welcoming and reassuring.

No wonder Brie's smiling: with the most beautiful baby, and wonderful husband, in the world
Brie Koniczek. How one assumes the onerous responsibility of taking virtually sole responsibility for overseeing the ingress of three long lines of patrons, distributes the tickets, directs volunteer staff quietly, efficiently, and humanely, all the while interacting with and re-assuring patrons (who would seem to be at the bottom of the list of priorities for some other of the exhibition management staff) in all three lines, and down in the will call / rush line-up, that all was well, outlining the exhibition dynamics of the morning, working towards the movement and ingress of patrons into the theatre, all the while smiling — it wasn't just the warm, reassuring smile that lit up Brie's face and her whole countenance, it was the near magical transfer of that warm, reassuring and calming energy into the crowd, an Alan Franey-like zen countenance, a warm Iulia Manolescu communication style with everyone she ran across, and a commitment to and the actual achieving of a logistically pristine exhibition management experience.
Honestly, if I attend the Vancouver Film Festival for another 30 years, I am sure I will never be witness to as transcendently lovely a VIFF exhibition experience as was the case one morning this past week, involving Brie Koniczek's utterly in control, and utterly humane exhibition management.
September 25, 2014
For lovers of cinema, happy, happy days are here once again!
Yes, the spectacular, gorgeous, incredibly moving 33rd annual Vancouver International Film Festival commences today for a glorious 16-day run of the world's best cinema, brought to our shores by a first-rate programming team, headed by longtime VIFF Artistic Director, Alan Franey.
More than ably aided by well-experienced Programme Manager and Senior Programmer, PoChu AuYeung, and her programming colleagues, the Vancouver International Film Festival once again presents more than 350 films, from more than 65 countries across our globe, and as you have read above: the very best in world cinema has been brought to our shores.
As VanRamblings has reported previously, the Vancouver International Film Festival is a much-changed film festival in its 2014 iteration. The Georgia Straight's Craig Takeuchi would seem to agree (ahem, supplemented by some commentary from me), writing about VIFF's ...
Digital revolution: "This is the first year in our history that we're not actually showing a film," Franey announced. In 2014, none of the selections will be presented on celluloid — all the films are digital.
Festival guide: In previous years, a free, brief preview guide was released prior to the official print guide, which was available for purchase. This year, the two have been amalgamated into one free, glossy guide, available all across Metro Vancouver.
Marketing: Have you seen that knockout 'sizzler' ad above highlighting the 33rd annual Vancouver International Film Festival? And wait til you see the BC Spotlight sizzler video below. The film festival is marketing itself like never before — and that's all to the good. I'm willing to bet that those 'ads' translate into a much-increased box office for the Festival in 2014.
Best New Director award: For 20 years, the Dragons and Tigers Award for Young Cinema was given to an emerging director from Pacific Asia who had not yet won significant international recognition. This year, that award has been expanded to the Best New Director (International) award.
VIFF Industry: A re-branded and revamped VIFF Film and Television Forum, a singularly important industry conference that coincides with the fall festival each year that will in 2014 engage more with the local film industry, including Vancouver's booming visual effects and animation industry. The four-day VIFF Industry Conference offers professional development for registered participants, and wide-ranging industry-relevant topics, from content creation and financing, to marketing and direct distribution, to storytelling and audience engagement. Betcha NPA mayoral candidate Kirk LaPointe will be interested in knowing more about the re-imagined VIFF Industry.
Style series: VIFF Executive Director Jacqueline Dupuis announced that a new series, Style in Film, will showcase six films covering the themes of fashion, style, art, iconoclasts, and aesthetics. VIFF will partner with Eco Fashion Week to produce Q&As and events, such as a VIP post-event screening at Holt Renfrew (October 5).
Gala films and special events: From the wow, wow, wow Opening Gala Film, the Reese Witherspoon-starring Wild (yes, we're talking Academy Award nominations here), to the closing Gala Film, Whiplash, the film that took the Sundance Film Festival by storm earlier this year, to the incredibly moving Special Gala presentation of The Vancouver Asahi (about which we will write again very soon), VIFF 2014 has absolutely outdone itself this year in booking films of special merit that will resonate with filmgoers like mad!
In 2014, how is the Vancouver International Film Festival the same?
Venues are the same this year as last (nine screens, 7 venues, including the 1727-seat Ford Centre for the Performing Arts across from the Vancouver Public Library, on Homer). Full venue information is available here.
The festival will run 16 days as per usual — kicking off today and running through until late night, Friday, October 10th. There are 355 films from 65 countries, in a programme that includes 26 non-fiction (documentary) features, 9 films in the Spotlight on France series, 27 films in the Dragons & Tigers (Cinema of East Asia) series, with more Canadian and U.S. films than ever in 2014, and a first-rate BC Spotlight film series, with 14 features.
As always, there are all sorts of ticket options: from single tickets at $13 to a range of ticket packs. Call the VIFF Info line at 604-683-FILM (3456) for more information. You can also get more info, and buy your tickets, online. Ticket acquisition is generally easy peasy, nice and easy.
What are the highlights in 2014, films that are must-sees?
Leviathan: The single most talked about film at Cannes this year, the film that took the critics by storm, Andrei Zvyagintsev's extraordinary tragic drama of corruption and intimidation in contemporary Russia is the must-see of VIFF 2014, and not just because Jeff Wells loved it, writing ...
It's a drop-dead brilliant, awesomely-composed-in-every-respect melodrama and moral tale that concurrently serves as a microcosm of (or metaphor for) a morally compromised, ruthlessly malevolent, bare-knuckled Russia. Vladimir Putin will love it! (Kidding.) Political corruption, lust and infidelity, way too much vodka, blackmail and thuggery, gunshots, bromide-dispensing priests who kowtow to powerful scumbags, huge whale skeletons, crashing waves, rotting ships — this puppy has it all plus the aura of a majesterial art film plus opening and closing musical passages by Phillip Glass plus the most beautifully lighted, handsomely composed widescreen photography (by Mikhail Krichman) I've seen in a long time.
Or, because The Guardian's Peter Bradshaw gave Leviathan a paltry five stars, writing that the picture is "full of extraordinary images and magnificent symmetry, a film acted and directed with unflinching ambition. Leviathan is a forbidding and intimidating work, and a film of magnificent ambition, scope and grandeur." Aw, shucks. Me, I'm taking in the Friday night, October 3rd, 9pm screening at The Playhouse. See ya there!
The Wonders. Alice Rohrwacher's Cannes Grand Prix winner, the film which I've most looked forward to seeing, and the picture I'd prayed to the gods (and to Alan Franey) to please, please bring to 2014's Vancouver International Film Festival, will indeed screen at VIFF 2014! VanRamblings absolutely loved Rohrwacher's début film, 2011's exquisite, resonant, melancholy, tremendously lovely, authentic, quiet and beautifully observant Corpo Celeste. The Wonders in Vancouver — I am in heaven! See you at Friday night's 9pm screening at The Rio!
[Digression: yes, yes, it's true. My entire year revolves around the film festival. I am in love with the film festival, in love with the volunteers, in love with the administration and staff, in love with the films that screen at VIFF, in love with my fellow filmgoers, cannot wait to shed buckets and buckets of tears, and feel more emotionally-wrenched during the 16-day run of the film festival than I am at any other time of the year (no wonder I am so crazy in the lead up to, and during, our annual Vancouver International Film Festival — I am in love, completely, utterly out-of-control, as if I am 19-years-old again, and I am in love with the love of my life!)]
Oh yes, where was I?
Here's a quick rundown of the films that are at the top of my list as must-see five-star films screening at VIFF 2014, each of these films garnering immense praise and recognition from the critic cognoscenti ...
And, oh yes, my two favourite films in VIFF preview, also rush-right-out and get your tickets must-sees, two of the most unusual, groundbreaking each in their own way, moving and gratifying films at VIFF 2014: Uberto Pasolini's wondrous Still Life, and the doc (well, kind of "the doc") of the festival thus far for me, Hope and Wire, about the aftermath of the Christchurch, New Zealand 6.7 earthquakes in 2010 and 2011. Me, if I am brought to tears while watching a film, if I am pulled in that much, I am sold, the film goes into my memory bank forever and forever — a feat achieved by both these films, as was the case with Ishii Yuya's entirely magical The Vancouver Asahi, which is a must-see for baseball fans, and anyone who professes to — and really does — love the city of Vancouver.
Of course, there are many more films about which I could write — but you'll just have to wait til Saturday (this year, in a departure from past practice, I will cover the Vancouver civic election one day, and VIFF the next).
I'll see fewer films this year, it's true, but there's a job to be done to save the city (I'm not kidding) — the 2014 Vancouver civic election is a critical election that will determine Vancouver's future.
Do you want a city consisting almost solely of green-glass towers, energy-inefficient, soon-to-crumble highrises that cater only to the (often non-resident, sorry to say) wealthy, or do you want a livable, sustainable city for the rest of us, and our families? That's what it's all about in 2014.
Make no mistake. The 2014 Vancouver civic election is a legacy election.
September 4, 2014
A knock-out sizzler, pulling you in to the 33rd annual Vancouver International Film Festival
The 2014 Vancouver International Film Festival is much-changed.
Oh sure, there are the same folks involved this year as in recent years, the venues will be the same as they were last year, but the films that will be screened at this year's Festival (more A-listers than in years!) ... and the utter loveliness that is newly-installed Executive Director Jacqueline Dupuis. And let's not forget about that knockout 'sizzler' VIFF prelude video above, created by the folks at post pro media (I mean, like wow, wow, wow!).
As I have written previously, Alan Franey stepped down from the day-to-day running of the Festival, just after last year's Festival came to a close. Alan, and Festival staff with whom I was in contact last autumn, insisted that there was a succession plan in place — and lo and behold, the successor was right in their midst, in the form and person of Jacqueline Dupuis, who had already worked with the Festival for a couple of years, in a (perhaps?) more 'restricted' Executive Director capacity.
In 2014, Ms. Dupuis has put her stamp on the festival, emerging very much as the reigning intelligence of VIFF 2014. Who'da thunk? Certainly not me, if you read last autumn's October 13th VanRamblings column.
(By the way VIFF folks, mea culpa — I was wrong)
VIFF Executive Director Jacqueline Dupuis talking with VIFF Media Manager, Justin Mah
What were the chances that Jacqueline Dupuis, arriving from Calgary three years back, would find a family in the programmers and staff at VIFF, and in 2014 would emerge as the eminence gris of the Festival? In person, Ms. Dupuis possesses the charm and lack of guile you would find in a 22-year old, an openness to experience, and an almost wide-eyed wonderment in the living of a life encompassing the hours of her day — and here she is now, today, the matriarch of the Festival — lovely, strong, bright and principled, the leader in whom festival staff have vested their faith.
For those who are not familiar with the staff of the Vancouver International Film Festival, let me tell you about my observations: there is about the folks who work with VIFF an uncommon kindness, integrity and humanity, as well as an intelligence matched with an unerring sense of purpose.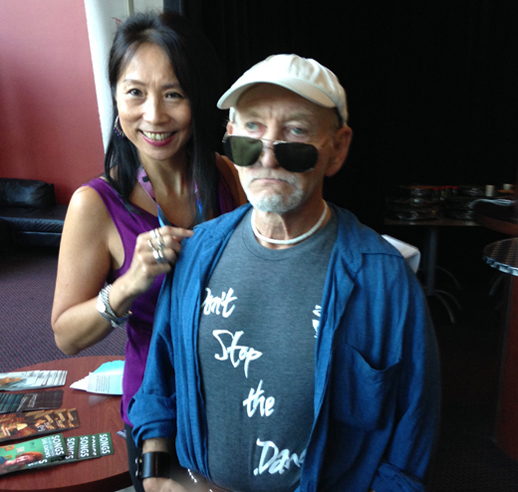 VIFF Programme Manager PoChu Au Yeung, and retired broadcaster, J.B. Shayne
There is amongst the fine folks who work with the festival, a feeling that is palpably shared among all those who are associated with the festival, of a higher purpose, a humanity and warmth and caring — not just for the city, or for those of us diehard cinephiles who live for our festival-by-the-sea each and every autumn, but for one another, full-time and part-time administrative staff, and volunteers. VIFF may be possessed of the most functional administration of any arts organization on the continent.
There is the quiet, zen-like presence of the festival's Director of Programming, Alan Franey, right on through to Alan's longtime second-in-command PoChu Au Yeung (a relationship of equals that has sustained for years), through to this year's kind and generous programme guide editor Curtis Woloschuk, as well as longtime Canadian Images programmer Terry McAvoy, the entirely magnificent Shorts International programmer Sandy Gow — about whom we wrote a couple of years ago — with longtime VIFF stalwart Jack Vermee back from France for another go-round, and Vancity programmer Tom Charity very much a part of the family, all of whom share a common sense of purpose, but more, oh so much more.
As per the title of this blog post, you probably want to know how it is that VIFF33 is different from all of the previous VIFFs. Okay, here we go ...
It would appear that with the Toronto Film Festival engaged in a dispute with the Telluride Film Festival, the Vancouver Film Festival has snuck in and snagged a record number of A-list Hollywood films — a welcome departure in programming orientation from years past.
From Jean-Marc Vallée's Wild — starring Reese Witherspoon, Laura Dern, Gaby Hoffmann — the Opening Gala film at VIFF 2014 (the film played to raves at Telluride, and is also on the TIFF schedule), to the closing Gala Film, Whiplash — the breakout film at Sundance earlier in the year, and also on the TIFF schedule — through to certain Oscar nominee, Bennett Miller's incredibly well-reviewed Foxcatcher — débuted at Cannes, just screened at Telluride, and screening at TIFF; Olivier Assayas' Cannes stunner, Clouds of Sils Maria; David Cronenberg's Maps to the Stars; Jason Reitman's much-anticipated Men, Women & Children; Xavier Dolan's Mommy; to the five-star, scalp-prickingly scary It Follows, the 33rd annual Vancouver International Film Festival will be a festival to be savoured and appreciated.
Second, in all the years I've covered VIFF, I've never heard Alan Franey wax as poetically enthusiastic about as wide a range of the films that are scheduled to screen at VIFF. When video of Alan's address to the VIFF Launch / Media Conference is made available (apparently, a week Monday), I'll post it on VanRamblings. Believe me when I write that Alan's "guide" to VIFF33 could very well prove to be the definitive guide to this year's Fest.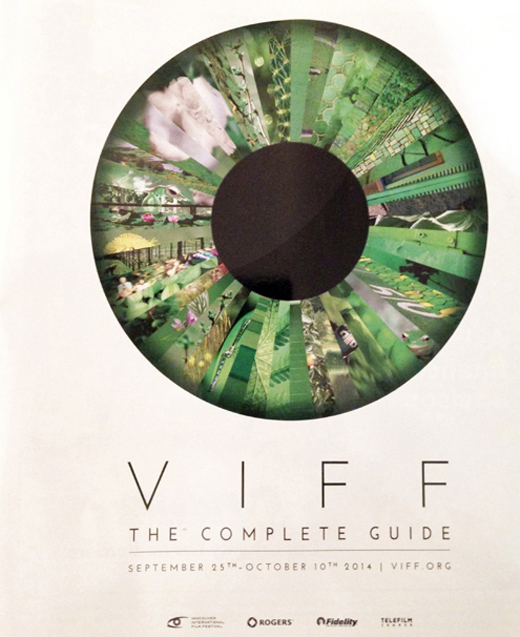 This year, for the first time, the VIFF guide will be FREE (yes, you read that right: free). The guide is glossy (forgive the photo above — the guide is actually a brilliant white), may be found at your favourite video store or book store, at libraries and all around town, as well as at the Vancity Theatre, and is available now, at least a couple of weeks earlier than usual, just as valuable as ever, and an absolute must cinephile acquisition.
What is the same about this year's Festival, compared to previous years?
Fabulous, mind bogglingly beautiful films, a great team of VIFF administrative staff and volunteers, incredible venues (The Centre for the Performing Arts is back again this year!), and the best (if, often, most challenging) time you'll have in a darkened cinema all year long, as well as a window on our diverse world that provides a par excellence experience.
What is different?
Well, I'd say a brighter, more contemporary, more business-like and almost aggressively engaging spirit that is just going to draw you in like never before, incredible 'of this age' sizzler videos that will drive business to the Festival like mad (I'll post them as they become available), a renamed and focused VIFF Industry Conference (more on this in the days to come), a raft of new sponsors, that great new free VIFF programme guide — and more, of course, but you're just going to have to check it out for yourself.
Tickets are now available online, and as of September 13th will be available in person at the Vancity Theatre box office, from noon til 7pm daily.
On the weekend, I'll write more about the specific VIFF 2014 series and films, will post more video, provide more information on venues, and will publish much much more. This is gonna be a great festival — see ya there!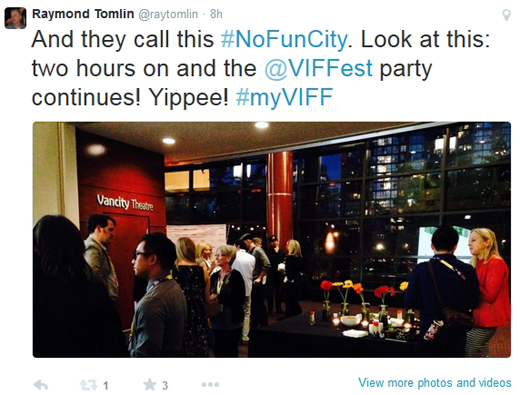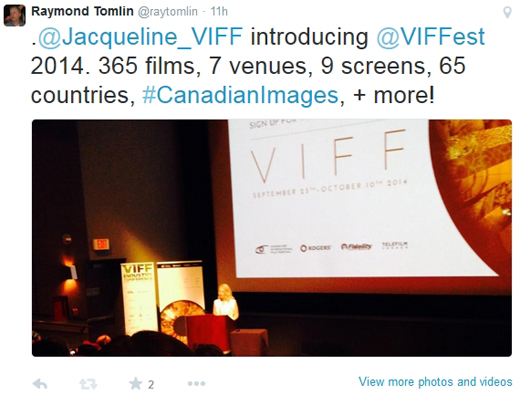 December 22, 2013
VanRamblings' two favourite times of year occur from mid-July through the end of August, a six-week celebration revolving around the anniversary of our coming to this Earth (at least in this incarnation, in this time and place and history of life on our planet), and the period beginning in mid-
November through until December 31st. We have long been a romantic about most aspects of life, and love the idea of simply taking a bit of time off from the hurly burly of our everyday, and often too busy, life to reflect on the conditions of our existence, a deep and abiding reflection, a process in which we seek to provide meaning, context and, perhaps, resolution.
Within that contextual framework is contained our love for the arts — dance (we love the ballet), music (mostly of the pop culture variety, although we love progressive country), film, anything tech-related, literature, television, and the art of politics, which is to say, the political maelstrom that is public engagement early in this new millennium.
In this first of five columns on the Best of 2013, we'll survey a cross-section of critical opinion on the best music of the year, much of which art you may have been utterly unaware of prior to the writing that'll appear below. As a means by which to introduce new music into your life, there is no more salutary event than that which occurs at year's end, as you (and I) become aware of the music of our age, through a survey of informed critical opinion — always a life-enhancing event offering steadfast insight, in the most propitious, enlightening and expedient manner possible. Yippee!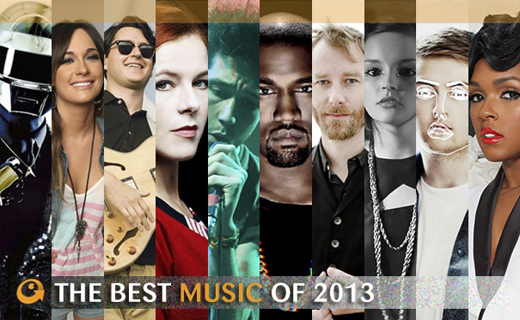 There was a time, in recent years, when we turned to Salon (in its heyday, in the late 90s through 2005), Rolling Stone, the now defunct and the much-missed Blender magazine, but since 2009, Popmatters has been the go-to place for insight into the Best Music of the Year. Yes, we know there's NME and Paste (now available online only), Q, Pitchfork, Mojo and more, but we'll stick with Popmatters, at year's end, for our annual hit of unexpected and oh-so salutary musical insight.
Here's Popmatters 'best of music' home page, detailing the 75 Best Albums of the Year, Best Canadian, Country, Metal, Indie-Pop, and more ...
Making Popmatters' 75 Best Albums of 2013 list, at 72. The Boards of Canada; at 63. the ever-present Lorde; at 47. David Bowie's The Next Day; 42. Julia Holter (a favourite of our friend, J.B. Shayne); 38. Rhye, to whom we introduced you earlier in the year; 27. Queens of the Stone Age; 24. Our very own Tegan and Sara; at 9 and 8, the breakout bands of the year, Haim and CHVRCHES, and at number one ... well, who else would you expect? But you'll have to read through to be sure you guessed right.
One of our favourite discoveries is a duo out of England, with whom our son Nathan has long been familiar, but is new to us this year: 4. Disclosure, who represent the very best danceable British garage house music of 2013.
Now, make no mistake, there's more, a great deal more ...
And, of course, much, much more.
In the The Best Country Music of 2013 category, we discovered a couple of artists with whom we were not previously familiar, Brandy Clark, and our favourite roots, working class, progressive country find of the year, Kacey Musgraves, who's making a whole tonne of Best Of lists in 2013.
We leave you, dear and constant reader, with a survey list of the Best Music of 2013, critical reception from some of our favourite publications ...
Lots to listen to, lots to grok. Good luck. Enjoy. Merry Christmas!
December 3, 2010
January 16, 2005
"As for me, I am rather often uneasy in my mind, because I think that my life has not been calm enough; all those bitter disappointments, adversities, changes keep me from developing fully and naturally in my artistic career."
Sent in by VanRamblings reader Daryl Magnusson, an artful retrospective on Vincent van Gogh, an absolutely gorgeous and inspiring presentation on the father of Impressionism.
To view the Powerpoint presentation click here.
April 4, 2004
Danish philosopher Søren Kierkegaard called it "the root of all evil." The English Romantic poet William Wordsworth described it as a "savage torpor." To Seán Desmond Healy, the author of one of several book-length studies on the subject, boredom is the "silent scourge" of modern culture. Known as "acedia" to centuries of Christians, it was nothing less than a sin.
As an elementary and secondary public school teacher, the most common lament I heard each day was "I'm bored."
In an age of quick-cut MTV videos, overamped special-effects action flicks, hip-hop and urban radio blaring into our ears from every direction, the frantic chirping of our cell-phones and the insistent beeps of instant messaging, not to mention all of those readily available pharmaceuticals which have been designed to enhance the 'dreariness' of our day-to-day existence, it would appear that boredom is a facet of our prosaic lives that is to be avoided at all costs.
San Francisco Chronicle Arts and Culture Critic Steven Winn isn't quite so sure that boredom is all that unhealthy a feature of our lives. Quoting choreographer Brenda Way who, when she finds herself in a sluggish lane of traffic, often stays put, "the unfocused, unintentional time of feeling bored ... opens the unconscious scanning that's the very stuff of problem solving and creativity."
Others have something to say on the subject, as well.
"Boredom is paradise," exults the poet Billy Collins, by e-mail from New York. It's "the blessed absence of what the world offers as 'interesting,' i.e., the lures of fashion, media and other people, which, you may recall, Sartre considered Hell."
We'll leave the final words on the subject of boredom to Winn: "A culture frantic to entertain, stimulate, divert and inform us is in no danger of drowning out boredom. If anything, it may make that placid sense of turning off and turning away, buoyantly detached and rising to the opportunity, more valuable than ever."
March 31, 2004
Mornin', Debra (or, afternoon in New York, as the case may be).
Fellow weblogger, Debra Galant, has a story in today's New York Times, writing on how, as interview subject Dr. Alison Griffiths — an associate professor in the department of communication studies at Baruch College in New York — puts it, "Kids are being specifically targeted as really important museumgoers."
Debra's story addresses the issue of the impact of the recent movement towards the "the Disneyfication of museums", and the consequent lack of intellectual rigour that the more contemporary, and frenzied, multi-media approach to drawing children's museum-going interests is having on museums today. Obviously, museum traditionalists express frustration and consternation at this 'unwelcome' turn of events.
Well worth reading. Check it out.
February 12, 2004
On any given week, arguably more people attend arts events than professional sports. Movies, theatre, dance recitals, and concerts collectively draw large numbers.
Then why is the daily sports section of our local newspapers twelve to eighteen pages on a regular basis while the daily arts sections are small, four to six page sections full of wire copy — if you can find them at all?
Chris Lavin, senior editor for special sections at the San Diego Union-Tribune, attempts to answer the question. Read the text of his speech to the national convention of the Association of Performing Arts Service Organization.