Under the Non-Partisan Association administration of Mayor Sam Sullivan, a long and divisive civic strike of Vancouver's inside, outside, and library workers began on July 26, 2007, dubbed "Sam's Strike" by the union.
The strike lasted 88 days.
The unions, mustered by CUPE, blamed Sullivan's intransigence at the bargaining table for prolonging the strike, the union citing that the city's failing to table a written counteroffer as evidence of the city's bad faith.
Eventually, a mediator was called in, who recommended 17.5% [21% compounded] in a five-year contract, which was the amount accepted by all the other municipalities in Metro Vancouver. When two of the civic unions rejected the recommendation, public support collapsed; within a week a new vote by the three civic unions, with 1% more added to the contract than was the case across Metro Vancouver, and a deal was accepted.
In fact, the strike was purposefully prolonged by then CUPE 15 President Paul Faoro to create animus for the NPA, such ill-feeling that might lead to a victory for the nascent Vision Vancouver civic party. During the course of the strike, Mike Magee, Geoff Meggs and Paul Faoro struck a deal — with the election of a Vision Vancouver civic government, Vision would guarantee to CUPE that the city would pull out of the regional labour relations bureau.
Daniel Fontaine, writing in CityCaucus, wrote about "the deal", in an October 29, 2009 article titled, "Geoff Meggs hands CUPE a major victory."
In mid-2011, longtime CUPE 15 President Paul Faoro once again sat down with now Chief of Staff to the Mayor, Mike Magee, and first-term Vision Vancouver City Councillor, Geoff Meggs.
The deal that was struck this time was this: the City of Vancouver would guarantee to CUPE the City would settle an upcoming 3-year contract at 9%, as they had with the VPD and the firefighters. In fact, CUPE settled for 6.87%, with strict "no contracting out" provisions, an increase in benefits & pension plan provisions, the contract now coming in at 9%, as promised.
Once the deal was done, CUPE committed to spending $1.5 million to get Vision Vancouver re-elected; that's $1.5 million not as a direct, accountable donation, but $1.5 million that would be off-the-books. As elucidated in Bob Mackin's article in the Vancouver Courier, donations to Vision Vancouver from CUPE topped $245,250 — and that figure doesn't include the $63,000 donation from the HEU, a CUPE sister union.
Vision Vancouver turned over to CUPE their 16,000-name membership list. CUPE has a master list of 45,000 Union members who live in the City of Vancouver. CUPE hired 1,600 workers to get the vote out for Vision Vancouver, running a fear campaign against the NPA, "the party that brought you 'Sam's Strike', will contract out jobs at City Hall, put city workers on the bricks, and as the Liberals' farm team will set the tone to allow the Liberals to keep to their '0-0-0' mandate."
We all know how the last election went: in 2011, almost every one on the 45,000-strong Union member list came out to cast a ballot for Vision, as was the case with the 16,000-strong Vision Vancouver membership list.
Kirk LaPointe and the Non-Partisan Association's job in 2014 is to steal away 5,000 to 8,000 Union votes from Vision, by assuring these union members that the NPA will negotiate a fair contract with city workers, that an NPA administration does not intend to contract out jobs, and that although an NPA administration will not negotiate side deals with CUPE and other unions, an NPA administration would settle with its workers for no less than the standard union contract agreed to across Metro Vancouver.
With all due respect to Non-Partisan Association campaign manager, Doug Leung, and the affable and very bright Kirk LaPointe, the NPA's number one job between now and election day, if the NPA wants to secure victory on November 15th, is to garner a fair percentage of the Union vote.
In terms of securing a portion of the union vote, Kirk LaPointe had a bad week last week. In a Province newspaper opinion piece response to Bob Mackin's article, titled "Vision Vancouver's cash-for-jobs deal with city union is corrupt", LaPointe wrote ...
Vision Coun. Geoff Meggs, speaking for Vancouver Mayor Gregor Robertson, recently told a meeting of CUPE Local 1004 that the mayor was committing to not contract out any other city jobs. In turn, Vision was given financial and political support. No wonder Vancouverites don't trust city hall under Vision. Corruption corrodes confidence and this commitment smacks of political backroom deals of yesteryear.

It puts Vision's interests ahead of the city's and taxpayers.

Being clearly beholden to the city's workers right now is an irresponsible service to the city. The union is approaching contract discussions, and any early definition of the city's bargaining position is a breach of fiduciary duty.

It gives away the store.
Mr. LaPointe, guess how much Union members care about "giving away the store"? About as much as Mike Magee, and the Vision folks, want to see an overwhelming NPA majority victory come late evening November 15th.
Union workers, like all workers, already feel hard done by, that they're not getting their piece of the pie, that the corporate 1% (which is how your opposition Vision Vancouver opponents have defined you) are ever-intent on grinding the interests of workers into the ground.
Kirk LaPointe and the Non-Partisan Association never, ever want to play into that narrative. Rather, if the NPA want to win this election, they must present Kirk LaPointe in much the way Naheed Nenshi, Calgary's mayor, was presented when he won back-to-back terms in the mayor's office.
The Non-Partisan Association, if they're interested in victory at all, would want ensure that their mayoralty candidate is defined as, "Kirk LaPointe, a Mayor For All The People, Union Members, Our Multi-Cultural Population, Teachers, Health Care Workers, The Poor and the Downtrodden, Children Who Go To School Hungry Every Morning, A True Man of the People, The Once and True Leader of the West Coast Progressive Purple Revolution."
In a Globe and Mail article published today, titled "Vancouver Mayor Gregor Robertson grilled on union at debate", freelance Vancouver civic affairs writer Frances Bula writes, " ... the Vision Vancouver mayor didn't have an answer when he was prodded at the four-candidate debate Sunday about what his party might have promised to a major city union in exchange for $102,000 in campaign donations."
There was a back-and-forth between Gregor Robertson and the NPA mayoralty candidate, Kirk LaPointe, who lambasted the mayor for tying "the hands of the city in the next round of bargaining" with the outside workers, whose contract is due to expire in December of 2015." Yada, yada, yada.
Bula goes on to write that Robertson, "during the debate and in a scrum afterward, would not acknowledge that the party has a long-standing commitment to maintaining the contracting out of city services at current levels, even though Mr. Meggs has said it does." No kidding. It's not as if Mike Magee, Geoff Meggs and Paul Faoro have ever shared the information with the Hollyhock cult king of Vancouver (oh sorry, "Mayor") — why would they, "Mayor" Robertson is only a sorta handsome sock puppet?
Vision Vancouver relies on four distinct voting blocs as its base of support: union members, a rabidly engaged cycling community, voters of Chinese descent, and members of the LGBTQ community, each of which voting group Vision Vancouver pursues with not a small degree of abandon.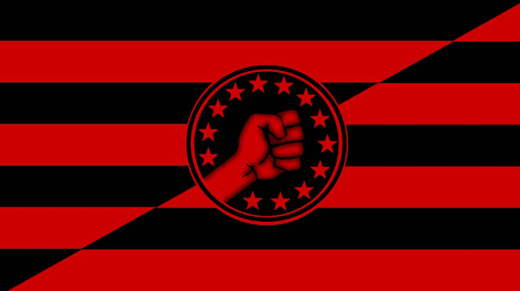 The massive vote of union workers who reside in Vancouver, mustered by former CUPE 15 (City Hall inside workers) President, and current CUPE BC Secretary-Treasurer, Paul Faoro, represents the largest constituency of voter support for Vision Vancouver — given such, there is virtually no end to which Vision will go, no reasonable promise that Vision is not prepared to make, to secure their largest and most crucial-to-their-re-election vote.
Although not for Mr. Juice Boy / Sock Puppet / Hollyhock cult boy (aka "The Mayor"), Vision Vancouver's raison d'être — well, at least Geoff Meggs' raison d'être — revolves around a rejection of the contemporary economic notion of the race to the bottom, where business and government — think the provincial Liberals or the federal Conservatives — set about to grind workers' economic interests into the ground. In B.C., and in most other North American jurisdictions, we've been down so long it looks like up.
In rejecting the neo-liberal notion of the race to the bottom, Vision Vancouver has set about to create the economic conditions where they will ensure their support for, first, the economic interests of their own city workers, and globally, the economic interests of workers' across the province. Here's how Vision Vancouver expresses their contemporary version of the Wobblies' 'workers of the world unite' narrative ...
"We've got your backs, we know you have families to care for, bills to pay, that as the cost of living continues to rise, you deserve a fair wage increase when next you bargain for a new contract, we know how important your job is to you, how important your job is to your family, and we here today commit to you that under a Vision Vancouver civic administration city worker jobs will not be contracted out."
Vision Vancouver, then, has announced a central tenet of their re-election platform, even if this particular aspect of the platform is surreptitious in its application, and held from the view of the voting electorate of the city.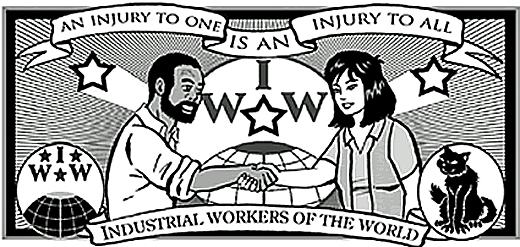 There are a great many aspects of Vision Vancouver's time in power that may be criticized with fulsomeness. A Vision Vancouver civic administration protecting the economic interests of city workers is not one of them.
Geoff Meggs has spent a good deal of his life sitting in Marxist reading rooms, along with his contemporaries.
Kirk LaPointe and his Non-Partisan Association colleagues, naïfs that they are, wouldn't know a Marxist reading group if it smacked them upside the head. And, really, when you get down it, the acceptance of such notion is, well, kind of sweet (in a naive and somewhat becoming, and innocent way).
Still and all, for better or for worse (and much to the chagrin of VanRamblings), the Non-Partisan Association seems to have found a winning election issue — corruption at Vancouver City Hall, the promise to city workers that the public service in the employ of the city will be treated fairly at the bargaining table when the next contract is negotiated.
Somehow, in our contemporary economic climate, and in accord with the accepted economic notion of the race to the bottom, City of Vancouver workers getting a fair shake for themselves and for their families is a terrible thing, an egregious breach of political ethics — as one might imagine, an issue in this election that has found resonance with the electorate — and the one, sustaining election issue that may lead to the ignominious defeat of Vision Vancouver at the polls, come the evening of November 15th.
We live in strange, and perilous, social and economic times, indeed.
Posted by Raymond Tomlin at October 27, 2014 4:23 PM in Decision 2014