VanRamblings' Vancouver Park Board Endorsements may be found here.
VanRamblings' Vancouver School Board Endorsements may be found here.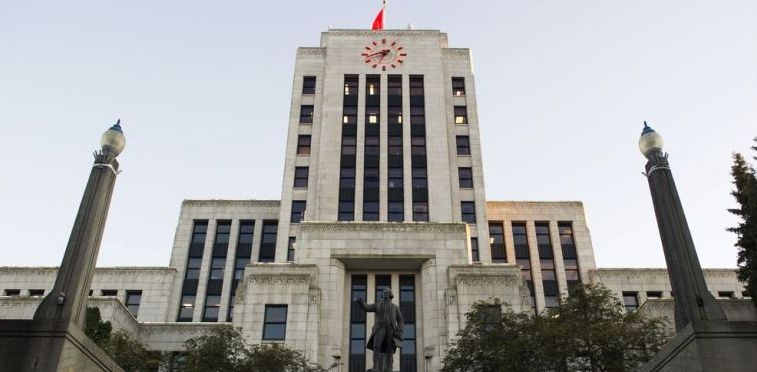 Polls open at 8am Saturday for the 2014 Vancouver municipal election.
Most voters will likely be taken aback at the 121 names on the civic ballot, the 29 contenders vying to fill nine slots on Vancouver School Board, the 31 contenders who want to fill one of seven vacant spots around the Park Board table, or the 48 Council candidates who fancy a job at City Hall.
As a service to readers, VanRamblings today will present a truncated Vancouver City Council Endorsements Rationale, the third and final in a series, that started out with VanRamblings' choices for Park Board, and went on to explore VanRamblings' choices for Vancouver School Board.
Vancouver City Council is the place where decisions will be taken over the next term of government at City Hall that will impact on the quality of life of every single citizen across every neighbourhood in our city, for whoever holds office and the seat of power in the upcoming four-year term of office.
For the past five months, VanRamblings has argued long and loud that Vision Vancouver has abrogated its right to a third consecutive term of office at City Hall (and Park Board), as perhaps the most developer-driven, dismissive of community concern, aggressively tyrannical civic administration since the hoary days of Mayor Tom Campbell, in the late '60s & early '70s.
Sign idea by Outdoor Pools advocate Margery Duda - sign construction by Andrew Schmitz
In it's last-minute bid for a majority Council at City Hall, Vision Vancouver has ramped up their fear-based campaign against Kirk LaPointe, pointing out his non-existent ties to The Fraser Institute — the totality of the allegations so off-putting and egregious they hardly warrant a repeating in today's VanRamblings endorsement post for Vancouver City Council.
Quite franky, VanRamblings finds Kirk LaPointe to be a gentleman of the old school, and a thoughtful man of integrity and character — traits that are sorely lacking in our current Mayor.
Vision Vancouver's 2014 campaign of character assassination and their dedication to the politics of personal destruction are little short of despicable. Vote for Kirk LaPointe, if for no other reason than the discomfort you feel in the pit of your stomach when you hear terrible things being said about him, a decent person — as you've probably assessed for yourself — a loving husband and father, a well-educated man of great experience and accomplishment, who has in some great measure created his own success through hard work and determination, the love and support of those around him, and a dedication to making a difference.
When you go to the polls on Saturday, you will want to make sure that Gregor Robertson, and his Vision Vancouver team, hear the message loud and clear: enough is enough, we are not fools, we don't believe your last-
minute mea culpa — so many crocodile tears those, a mean and dishonest tactic designed to create sympathy for an administration that has, more wholly than any civic administration in a generation, given itself over to the interests of greedy developers, than any reasonable person could possibly have thought imaginable. We want a City Hall that will govern for us.

BC Liberal Party Exec. Dir. Laura Miller tweets out about a night out with Vision Vancouver
Vision Vancouver has painted the Non-Partisan Association as the BC Liberal farm team, died-in-the wool right-wingers who will turn the city into some kind of romantic, Benzedrine-popping Ayn Rand, survival-of-the-fittest, dystopian nightmare. Thus the dozens of fear-mongering, we're oh so sorry, we're bad but they're worse, telephone calls you've received this week that have invaded your home like so much acid rain.
Do you see the picture above? You're looking at BC Liberals' Executive Director Laura Miller's tweet of Vision Vancouver's very own Director of Communications, Marcella Munro, sitting right beside Laura's good friend, Don Millar, Vision's head of for-profit flack company FD Element, the guy who "manages and promotes" Mayor Gregor Robertson whenever he can.
And that @diamondisinger mentioned in the tweet? Could that be the very same Diamond Isinger who was Christy Clark's key online strategist in the Premier's bid for office last year who, don'tcha know, is now working for Clark's best friends, Vision Vancouver, performing the very same function?
And wasn't it former Non-Partisan Association President, Michael Davis, a spin doctor for big oil who was endorsing Gregor Robertson last week?
Let's see if we can make sense of all this: almost the entirety of Vision Vancouver's 2014 campaign strategist team are performing identical roles to the ones they played in Christy Clark's bid for the Premier's office in last year's British Columbia provincial election. Strange "coincidence", huh? Make no mistake, Vision Vancouver have painted themselves as the anti-tanker defenders of the environment. What utter nonsense: it's Vision Vancouver who are the BC Liberal farm team, all dressed up in 'green liberal', progressive New Democrat Party clothing. Just look at the picture above.
VanRamblings Enthusiastically Endorses Kirk LaPointe for Mayor

As Grandview-Woodland's respected community activist Jak King wrote in his endorsement today, "Kirk LaPointe represents a return to the glory days of the NPA, the days in which the NPA introduced both CityPlan and the Four Pillars strategy. By his very public endorsement of the Principles & Goals planning document of the Coalition of Vancouver Neighbourhoods, LaPointe has grasped the future of collaborative planning. LaPointe's demeanour and quick intelligence on the campaign trail and in smaller meetings leads many of us to believe that he is a man one can work with."
VanRamblings could not agree more with Jak King's expressed sentiment.
Kirk LaPointe could very well become the Vancouver Mayor of a generation. Meeting the needs and serving the interests of a broad cross-section of the community in every neighbourhood, addressing social issues like child hunger, focusing on the economy and a jobs strategy to strengthen Vancouver's economy, restoring civic government based on openness, transparency and intent of purpose, consulting with the public and acting on the developed community consensus, a Kirk LaPointe-led administration would restore public confidence and lustre in Vancouver civic government.
Tomorrow, at the polls, vote Kirk LaPointe and a majority Non-Partisan Association Vancouver City Council and Park Board, as well as a significant contingent on School Board. Create the conditions to allow Kirk LaPointe and his Non-Partisan Association team to begin the transformation of our city in order that civic government be placed in the hands of the people.
VanRamblings' 2014 Vancouver City Council Endorsements
Along with Adriane Carr, George Affleck is the conscience of Council, a tireless advocate for the people's interest, a Councillor who puts in 60 hour weeks and still finds time for his beloved wife and the children he loves so much. George Affleck is a gift to our political landscape, devoted to public service and to furthering the interests of the community, in every neighbourhood across our city. In the 2014 civic election cycle, George Affleck was the star of the all-candidates meetings, and flat-out the most sympathetic and compelling presence on the dais, week-in and week-out. There's a cynicism among some about politics and politicians — if you knew George as I and thousands of others have come to know George Affleck, the City Councillor, all doubt there exists a shining star in the maelstrom that is Vancouver politics would be erased, for George Affleck is a city councillor who knows in his bones what it is to be a democrat, to live it, to feel it, to practice it — and to do it all in service of the community, and for you.
Elizabeth Ball has, in two previous terms, gained the confidence of voters. First elected to Council in 2005, when she is re-elected to a four-year term on Saturday evening, she will embark on her seventh year of service to the people of Vancouver. I came to know Elizabeth Ball in the 1990s when I was an arts reporter and she was the Managing Director of the Carousel Theatre — which she had founded some 20 years earlier. Always ready with an open smile, Elizabeth was a fount of information — there wasn't anyone, or anything, in the theatre world with which she wasn't familiar. The same dedication to task that she brought to the management of the Carousel Theatre, and the mounting of my very favourite productions over the many, many years I visited Carousel, has been matched by Elizabeth Ball's dogged work on Council, her ability to get to the heart of any matter, her peerless research skills, her advocacy for the public unmatched by anyone other than her NPA Council colleague, George Affleck. Chair of the NPA caucus, it was Elizabeth — working with Fraser Ballantyne and Rob McDowell — who spear-headed the expulsion of Ken Denike and Sophia Woo from the NPA caucus, and from any association with the Non-Partisan Association.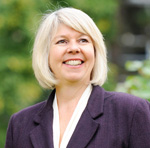 If you go to your dictionary and look up the word democracy, you will find Adriane Carr's picture next to the word — because Adriane Carr has come to define responsive, always on your side, honest, sincere, fight for what is right, democratic engagement in Vancouver municipal politics, her time on Council in her first term (when she squeaked in — I predict that she's going to top the polls in 2014) the most salutary manifestation of Abraham Lincoln's precept, as applied to our little burgh (with just the slightest change in wording) that in Vancouver "civic government is of the people, it is by the people, and it must always be for the people." Adriane Carr lived that axiom every single day of her first term of office, as she does each and every day of her life. You know it, I know it — Adriane Carr is the most beloved political figure in the Metro Vancouver region. How fortunate we all are to have Adriane Carr — a person of character, a person of integrity, a person of wit and intelligence and passion and reason, a tireless advocate always, representing each one of us, and ... within our midst. Vote Adriane Carr.
Nicholas Chernen has the royal jelly. In the 2014 vortex that was the run to secure office on our city's highest elected body, Vancouver City Council, onto our civic political scene there arrived a guileless, astute, sturdy and staunch, perceptive and charmingly innocent philosopher king, a dreamer who dreams as did Robert F. Kennedy that, kissed by the wind & good fortune, a boy who over the past twelve months was transformed into a formidably inspiring man of impossible grace and principle, looked around him & asked, "Why," and dreamed a dream of a thing that never was with Vision Vancouver holding the seat of power in our municipal government, and asked himself another question, "Why not," which, perhaps, in the fullness of time became less a question than an instruction, a call to duty, a re-awakening in him a long suppressed democratic commitment to the his family, and to our community. In 2014, Nicholas Chernen is one of two nascent political figures to emerge on the political scene whole (the other? the Greens' must-elect, Pete Fry). Nicholas Chernen: a leader, a future Mayor and Premier (as is the case with Pete Fry), brother to Glen, who arrived on the political scene in Vancouver and wrote the story of Campaign 2014.
Over the course of the past three years, working with her Non-Partisan Association colleague, John Coupar, in her role as a Vancouver Park Board Commissioner, Melissa De Genova emerged as the hardest-working, most dedicated to democratic engagement and populist political figure to emerge on British Columbia's tumultuous political scene in more the 40 years. If not for Melissa De Genova, there would be no Killarney Seniors Centre, if not for Melissa De Genova's tireless advocacy for the public interest, the voice of the people would not have been heard at the Park Board table — and our city, and parks and recreation system in Vancouver would be worse for the lack of Melissa De Genova's hourly, daily commitment to making our home the most livable city anywhere on this planet; which is not rhetoric, but rather a reflection on the efforts of a dogged and sincere public figure who aims to, and has, made a difference. Please, save a vote for Melissa De Genova at the polls.
The Green Party of Vancouver's Pete Fry has the best chance of any new candidate seeking the position of Vancouver City Councillor of any who have offered themselves for elected office in the 2014 Vancouver civic election. Pete Fry is the single most intelligent, pioneering, committed to democracy, engaged, generous, on your side political figure to emerge on Vancouver's political scene since ... well, since the emergence of his Green party running mate, Adriane Carr — what a duo they will make sitting on Vancouver City Council together, how fortunate we all will be to have two elected representatives in Pete Fry and Adriane Carr, whose dedication to our democracy is unparalleled in our city. Voting the Green Party of Vancouver's Pete Fry is not something you should just consider, voting for Pete Fry is an absolute imperative when you head to the polls in this, the most important civic election in more than 40 years. A vote for Pete Fry will be the single most important decision you will make in this election.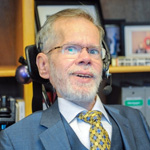 Tim Louis is the most important must vote in the 2014 Vancouver civic election, as the single candidate with the most wit, the candidate most committed to a fairer and more just city for all, the candidate who doesn't just argue for a better city, better transit, the construction of more affordable housing (and he means, non-market affordable housing, which is our only way out of our present affordable housing morass), the candidate most committed to social justice, and the only 2014 Vancouver municipal election candidate for office with a well-thought-out plan on how to get us there, and the candidate who will best hold his Vancouver City Councillors' colleagues feet to the fire — and always, always, a peerless advocate for the public good. Please, please save a vote for my friend, the most generous and thoughtful person of my acquaintance, the incomparable Tim Louis.
Involved in community services across the Metro Vancouver region for more than four decades, a now retired professional engineer who worked for the City of Vancouver, the senior city of Vancouver manager responsible for Chinatown's innovative Millennium Gate project, and a key member of Vancouver's Transportation Planning Team for the 2010 Olympics, Ken Low knows how things work and how to things done at City Hall. A husband and father dedicated to his two children, Ken Low is the legacy candidate in the 2014 Vancouver civic election, a reasoned, achingly intelligent and fit athletic figure who — more than any other candidate running for office in our current Vancouver civic election — possesses the skills and the ability to hit the ground running in the hours following his election to Vancouver City Council, to begin the process of change that will help to build a better Vancouver for you and for your family, and all your neighbours and friends.
Rob McDowell is, by far, my favourite new candidate for Vancouver City Council in the 2014 Vancouver civic election, the most articulate, generous, thoughtful, progressive new candidate on Vancouver's civic scene — and endorsed everywhere, by every one, across the political spectrum — the one candidate for Vancouver City Council who has built a broad, public consensus for his election to Vancouver's senior decision-making body, a person who would be a mediating force on Council who, having gained the confidence of his peers, would work to create the conditions necessary to move our city forward. A vote for Rob McDowell is a vote for change, a vote for reason and a vote for a better, and more equitable Vancouver. Vote Rob McDowell when you mark you ballot — and in doing so, you will have voted for the best new candidate seeking office as a Vancouver city council councillor, in the 2014 Vancouver civic election.
Ian Robertson is the most able new candidate running for office as a Vancouver city councillor, the smartest — going to get things done — political figure on Vancouver's civic scene, the candidate most committed to our democracy and to a generous outreach to the community, and as is true of the candidates written about above, committed to a fairer and more just Vancouver, a Vancouver that will serve the needs of all. As a two-term Park Board Commissioner, Ian Robertson proved day in, day out that he was a tireless, hard-working, consensus-building advocate for the public good, who in his years of service to the people of Vancouver earned the respect of his peers, and a broad cross-section of our city's always wise voting population. Along with the other new candidates for Vancouver city council written about above, Ian Robertson is the most important vote you will make when marking your ballot. Vote Ian Robertson for a better Vancouver.

Posted by Raymond Tomlin at November 14, 2014 10:00 PM in Decision 2014