It's that very special time of year again, when the premi&egravere arts event of the year — in this case the 36th annual edition of the entirely spectacular and humane Vancouver International Film Festival (VIFF) — is set to get underway, replete with 365+ films from more than 70 countries, commencing two weeks from today, on Thursday, September 28th, the festival set to run for the next 15 days through until Friday, October 13th.
VIFF is best approached like a planned climb of a massive mountain: with preplanning galore, for which eventuality VIFF provides some cursory advice, explained and explicated by VanRamblings in more detail below.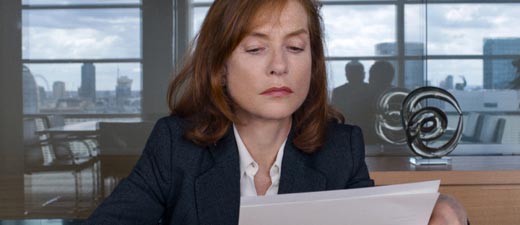 What movies to choose?
On viff.org, you'll find films organized by the following major programmes:
Panorama: Comprised of galas and special presentations, contemporary world cinema, and the Spotlight on France and documentary programmes;
Sea to Sky: A showcase of the inspired works emerging from creative film artists residing and/or filming in our home province of British Columbia;
True North: A celebration of the extraordinary creativity and craft by Canadian storytellers from coast to coast to coast;
Gateway: Providing a journey into the compelling cinematic worlds envisioned by East Asia's most adventurous artists.
In addition, the smaller and more acutely focused film series include M/A/D (music, art & design), the Impact series (social activism), ALT (the international 'altered states' genre programme), and Youth (a programme catering to high school students, meant to foster imaginations, inspire, educate and entertain).
As always, a number of VIFF films will be returning to theatres for regular runs post-festival. When you look at the programme (free and widely available across Metro Vancouver), if there's a Canadian distributor in place for the film, you can bet the film will return sooner rather than later.
There'll also be a number of guests (actors, directors, producers) who'll attend VIFF this year to present their films. It can be both fun and enlightening to see these films during VIFF for added cinematic insight.
Apart from the Galas and Special Presentations, the vast majority of films in VIFF's 2017 programme are meant to appeal to smaller audiences, comprising independent world cinema which won't find its way back to our shores. See these films at VIFF in 2017, or miss them for all time.
How and where do I buy tickets?
You can buy tickets or passes online at viff.org and print your tickets at home. Note that there is a service charge for online and phone orders: $1 per single ticket, up to $4 per order. Before the festival opens, tickets can be bought in person at the Vancity Theatre on Seymour (at Davie) from noon until 7pm. Once the festival is underway, all festival venues (The Centre for the Performing Arts, The Cinematheque, Cineplex Odeon International Village, the Rio Theatre, SFU's Goldcorp Centre for the Performing Arts, the Vancity Theatre and the Vancouver Playhouse) will act as festival box offices.
Ticket packages and passes are a great cost-saving idea. More information may be found at viff.org.
The real steal for those on a budget (think seniors) who love film, and want to bliss out at VIFF 2017? Consideration should be given to purchasing the Weekday Matinee Pass, for only $160, which if you were to plan your filmgoing properly would enable you to see all films up until 5:50pm Monday through Friday, translating into 48 (or more) screenings during the festival period, at just a bit more than $3 per film!
Throughout the Festival, VIFF offers a customer service line, open daily 9am to 7pm, staffed by friendly and informed volunteers, who can answer any of your questions. Simply call 604-683-FILM (3456) for assistance.
What about all those lines outside the theatres?
Each VIFF screening will have three separate queues: a pass-holder line, a ticket-holders line and a rush or standby line. Standby tickets, for screenings that are sold out, go on sale 10 minutes before showtime, at full price (cash preferred). No matter which line you're in, arrive at least 30 minutes early, particularly if you're picky about where you sit.
What about food and drink?
Though most VIFF venues serve the usual popcorn/candy/soft drinks fare, some have a few extras (there's wine at the Vancity, and beer and wine at The Rio), while Cineplex International Village sports a wealth of restaurants.
Outside food & drink is officially not allowed in the theatrse, but VIFF-goers have been known to get away with it; be discreet, considerate and tidy.
What about parking and bus routes?
VIFF is pretty much a no-car zone — transit is definitely the way to go. Still, there's free parking available at Cineplex International Village for VIFF patrons, with a fair bit of parking in the area around The Rio. Otherwise, you're best taking advantage of Vancouver's transit system, or walking.
What movies should I choose? Part Deux
The can't miss films at VIFF this year include ...
Call Me by Your Name: Sundance's smash summer idyll tracks a young man's sexual awakening in the Italian Riviera of 1983;
The Florida Project: Director Sean Baker's Cannes favourite tells the compassionate underclass story of six-year-old Moonee who spends her days both dodging and creating trouble;
The Square: Ruben Östlund's Cannes 2017 funny and utterly humane Palme d'Or winner takes aim at the pomposity and hypocrisy of artists;
A Fantastic Woman: Rising Chilean director Sebastián Lelio celebrates the endurance of a woman under suspicion of murder in a film that could bring the first major acting award for a transgender performer to Daniela Vega;
BPM (Beats Per Minute): The Grand Prix at Cannes this year went to director Robin Campillo's wrenching, deeply humanistic look at the early-'90s war on AIDS;
Loveless: Russian director Andrey Zvyagintsev's ice-cold masterpiece delivers a desolate image of Russia's middle class, ruled by selfishness, envy, anger & anxiety, in a story told with riveting sincerity and nuance;
Meditation Park: Vancouver's Mina Shum's textured, tender, reflective and charismatic portrait of first and second generation immigrant life.
Also keep your eye out for director Michael Haneke's follow-up to his Oscar-winning film Amour in a return to form (read: sinister grand tragedy) with Happy End, which is taking TIFF by storm; plus Best Foreign Film entries, Germany's In The Fade starring Diane Kruger who won Best Actress at Cannes this year and Switzerland's The Divine Order, an Audience Award winner at Tribeca about the Swiss suffragette movement.
In the coming days, VanRamblings will present a detailed preview analysis of three films — most days — that are scheduled to play at VIFF, beginning this Saturday concluding just before the Festival proper gets underway on Thursday, September 28th. The previews and excerpted capsule reviews we'll have on offer have been gleaned from superlative critic raves coming out of Telluride / Cannes / Locarno / Berlin / Toronto / Seattle / Los Angeles / New York / London / Venice / Sundance / Tribeca / SXSW.
VanRamblings will publish trailers where available, and as above include excerpts of reviews from The Guardian and The Telegraph, Screen Daily, Variety, The Hollywood Reporter, IndieWire, The Playlist, The Film Stage, New York Magazine (The Vulture), CineVue, Paste Magazine, Consequence of Sound, The Village Voice, and other trusted review sources.

Posted by Raymond Tomlin at September 14, 2017 11:16 AM in VIFF 2017