Save Kits Beach
June 29, 2014
This upcoming Saturday, July 5th — from 11am til 3pm — the folks behind the community-led Save Kits Beach fight to preserve the natural beauty of Kitsilano Beach and Hadden parks are holding a celebratory potuck / bring your own picnic & party (refreshments will be provided) — an event to which one and all are invited — at the north end of Kitsilano Beach, nestled within the grove of maple trees, in the midst of the family picnic area.
The Fraser River Ramblers — who, as one of the party organizers, Elvira Lount, has written, are "a Kits-based roots / bluegrass / country / folk / feel good, toe tappin', hand clappin' covers band, who reanimate the music of Peter, Paul & Mary, Gordon Lightfoot, Bob Dylan and the Kingston Trio with a terrific energy, fresh arrangements and a love of audience participation" — will provide the day's wonderfully welcoming entertainment.
C'mon along to Kits Beach this upcoming Saturday, meet your neighbours, enjoy the sun and the cooling breezes off Burrard Inlet, and appreciate the natural beauty of one of Vancouver's most welcoming land-and-seascapes. A good time is guaranteed for all. We very much look forward to your company this sure-to-be-sunny and warming Saturday summer's day.
November 10, 2013

Hadden Park trio: Megan Carvell Davis, lawyer Robert Kasting, Kitsilano activist, Tina Oliver
On Monday, November 4, 2013 — the same day as the Special Park Board Meeting, about which we've written previously — lawyer, and former Olympian and renowned and respected administrative barrister Robert Kasting filed a petition, in the Supreme Court of British Columbia, asking that the Courts grant his client, historian Megan Carvell Davis, an injunction pending a hearing into the issue of the tenets of the Hadden Park Trust, which Mr. Kasting and his client argue the City / Park Board to be in breach of in imposing a 12-foot-wide bike path through Hadden Park. Here's the precise Bob Kasting to better explain the legal events of the past week ...

Administrative law lawyer Bob Kasting explains legal events of the week, re: Hadden Park
As Kitsilano resident and Save Kits Beach activist Tina Oliver wrote in the Press Release that was issued on Friday ...
The land on which Hadden Park sits was bequeathed to the City by Mr. Harvey Hadden in 1928, with the stipulation that Vancouver City and Park Board "shall keep the property as near as possible in its present state of nature, it being the desire of the grantor that those using the park shall, as far as reasonably be, enjoy the same in its natural state and condition."

In recent weeks, neighbourhood residents and other concerned citizens from across the Lower Mainland have held rallies protesting the section of the bike lane that would run through Hadden Park. Ms. Carvell Davis argues that this City-approved bike path is in direct contravention of Mr. Hadden's wishes when he deeded the park to be used as natural parkland.

The City is Court-ordered to halt any construction of the bike lane through Hadden Park until the Court addresses Ms. Carvell Davis' Petition. The date of the trial is yet to be determined.

As Ms. Carvell Davis states, "Harvey Hadden smiles upon us today: he would be pleased to know the park he bequeathed, for all citizens, for all time, has been protected."
Now for some more good news. As the Vancouver Sun's Jeff Lee writes in a story published on Saturday and headlined, Vancouver park board shelves Kits Beach bike path in wake of lawsuit, "The Vancouver park board has shelved a $2.2 million plan to separate bike lanes through Kitsilano parks."
Park Board Commissioner Constance Barnes confirmed Friday afternoon that the entire project, from the Vancouver Maritime Museum through to the other side of Kitsilano Pool has been temporarily halted as a result of a citizen-backed lawsuit over one portion of the route.

"We're putting the whole thing on hold because we're being sued and we need to be respectful of the process," she said.
The Hadden Park Trust hearing likely won't occur til sometime in June 2014.
VanRamblings believes that the section of the Seaside Greenway bike path through Hadden and Kitsilano Beach parks will never be built.
At present, we are almost exactly one full year away from the next Vancouver municipal election. By June 2014, all of Vancouver's municipal parties will have selected their candidates for office in Vancouver's 2014 election. Vision Vancouver will hold their nominating meeting in June 2014, the same month the Hadden Park Trust issue goes to Court. The Justice who hears the matter will likely take time to reserve judgement on the issues respecting Hadden Park that have been placed before her or him.
Whatever decision is rendered by the courts respecting Hadden Park, Vision Vancouver will not order construction to commence immediately upon judgement, should the City prevail in the Courts — Hadden Park is simply too much of a hot-button issue. While construction of the remaining sections of the Seaside Greenway (completion set for 2017) continues, Vision will likely order construction of the parks portion of the Greenway halted until 2015, "pending extensive consultation with the public."
Despite the information being fed to the sitting Vision Vancouver Park Board Commissioners that Strategic Communications (Stratcom) polling continues to show a convincing majority win for the party at all levels, VanRamblings believes that Vision Park Board Commissioners will be thrown out of office en masse on election night, Saturday, November 15, 2014.
As little as a 5000 vote loss by Vision Vancouver in 2014, at Council and Park Board, and a consequent gain by the Non-Partisan Association, would reverse the party standings, and result in a near-majority NPA government following the November 15th, 2014 Vancouver municipal election.
From the furore over the Langara Golf Course, to the potential foreshore destroying 30-foot-wide pedestrian and bike path Vision attempted to impose in the area between Kitsilano and Jericho beaches, from Vision Park Board Commissioners' refusal to support the construction of a Killarney Seniors Centre, to the continue hubbub over the dispute, and attempted hostile takeover, involving Vancouver's community centres, in the past two and one-half years, in all the years VanRamblings has covered Park Board matters, never have we witnessed a Park Board regarded in lower repute than the current Vision Vancouver-dominated Vancouver Park Board.
Make no mistake, the current Vision Park Board is far and away, and by any reasonable measure, the worst elected Park Board in the 125-year storied history of the Vancouver Board of Parks and Recreation. In 2014, the electorate will gleefully throw the bums out — an entirely deserving fate for the most tone deaf, anti-park Park Board to ever hold office in Vancouver.
And make no mistake, either, the Non-Partisan Association (NPA), or the New Progressive Association, the party of the purple revolution, are well-prepared to take a majority position on, if not sweep, Park Board in 2014. At present, there are 19 candidates vying for an NPA Park Board nomination, led by incumbents Melissa DeGenova and John Coupar — two of the most community-minded park advocates it has been VanRamblings' pleasure to witness in our 40+ year coverage of Park Board.
VanRamblings is aware of an active "Draft Christopher Richardson movement" — former NPA Park Board Commissioner, current Mount Pleasant Community Centre Chairperson, and one of the finest people you could ever want to meet — as a Park Board candidate, and a "Draft Sandy Sharma" movement, as well — she ran with the NPA for a Vancouver Board of Education Trustee position in 2011 — both of these individuals incredibly bright, compassionate, non-partisan and democrats of the first order.
In addition to Coupar, DeGenova, Richardson and Sharma, there's another prominent, and well-loved Indo-Canadian candidate, a woman, as well as an organizer with the Save Kits Beach movement, who are being hotly pursued by the NPA. Should the NPA take power at Park Board in 2014, citizens will not witness the sort of arrogant, bullying and entirely anti-democratic style of decision-making that has defined the Vision Vancouver Park Board approach to governance at the Vancouver Board of Parks and Recreation.
With a majority NPA Park Board in place, the Hadden + Kitsilano Beach bike freeway parks portion of the Seaside Greenway will not proceed.
And what of COPE, you ask — you mean the party of "There are no parks issues, there are only development issues"? You have to ask yourself, why would the Vancouver electorate vote for another group of "we know what's good for you, and we're going to shove it down your throat" Stalinist miscreants to take the place of the current crop of former COPE members, now Vision Vancouver Park Commissioners? Without the voices of former, celebrated COPE Park Board Commissioner Loretta Woodcock running for elected office, or former Park Board Chair Anita Romaniuk, or even former Park Board Commissioner Tim Louis, in the mix to run for COPE Parks in 2014, COPE does not stand a chance in hell of electing a single soul to Park Board in 2014 — which is, we would suggest to you, as it should be.
In 2014, the Green Party will likely run one candidate for Park Board — whoever that candidate might be (and it won't be former Green Party Park Board Commissioner Stuart Mackinnon, who will be running for a Council seat, along with incumbent Adriane Carr — who has been perversely silent on the Save Kits Beach issue, lo these many weeks — in 2014). As for the "other parties": TEAM 2.0 will not run candidates for Park Board — the same is true for the upstart Cedar Party, Vancouver First, Neighbourhoods for a Sustainable Vancouver, De-Growth, and the Work Less Party.

GlobalBC Noon News: Hadden Park bike lane put on hold. November 8, 2013
Park Board General Manager Malcolm Bromley — one of the voices of reason in the whole Save Kits Beach schmozzle, and a candidate to replace Dr. Penny Ballem as City Manager, when she is seconded to Translink to become its new CEO, in 2015 — informed Save Kits Beach organizer Howard Kelsey Friday morning that the Special Advisory Committee on the Hadden and Kits Beach parks bike route "would be placed on hold pending the outcome of the Court action brought by Ms. Carvell Davis."
Save Kits Beach organizer Howard Kelsey has issued this statement ...
Lawsuits tend to pop up when our civic leaders do not do proper due diligence, or try to ram ill-advised initiatives through without proper planning or proper public consultation. In the case of Hadden and Kits Beach parks, a tremendous resentment has been built up, as the City's "accepted bike route" was 'intrusively' rammed through an already delicate balance of recreational / user groups at Kitsilano Beach. Forcing cycling via a 12-foot-wide asphalt roadway 'inside' an already busy park, a bike highway that could be nothing other than the riskiest of park use activities — in a park well-used by Frisbee players, for family picnics, volleyball, tennis, basketball and other activities, into the relatively harmonious state that we enjoy now — is wrong, plain wrong.

Cyclists are welcome to cycle along the nearby roadway, where they can enjoy a great seaside view and experience. Everyone can 'win-win'.

Until the Courts determine the outcome of Megan Carvell Davis' lawsuit, as the Chair of the Canada One Athletic Foundation, I will remain active on issues that impact on park user enjoyment of Kitsilano Beach. While the Park Board Special Advisory Committee is 'on hold', along with the exceptional group of people I have worked as part of Save Kits Beach, collectively and working together we will remain vigilant in our work to preserve green space at Kitsilano Beach and Hadden parks.
As Howard, and others, pointed out to VanRamblings over the past 24 hours, "the fight is not over."

GlobalBC NewsHour, 6pm: Hadden Park bike lane put on hold. November 8, 2013
The past month organizing with Save Kits Beach has proved to be one of the finest examples of grassroots movement politics we've witnessed, or been a part of, in the past 40+ years of community organizing activities.
Filmmaker / activist, Laurence Keane posted the following on Facebook ...
A BIG high-five to our friends at Vision Vancouver, this was way more fun than last summer's block party!

Vision dumped a surprise community project in our laps and challenged us to work together. And we did, we made a great team full of amazing, passionate individuals with so many disparate talents. It's been a pleasure working with all of you remarkable guys and gals!
VanRamblings would like to pay tribute to Save Kits Beach folks ...
Howard Kelsey. The key media spokesperson for, and de facto leader of, Save Kits Beach, a tough, organized, hard-working guy, a former Olympian (his work ethic and dedication to task shone through each hour of every day), not a political animal — but an affable man who, through character and determination, pulled a group of concerned citizens together over the past month to rescue Hadden and Kitsilano Beach parks from the back hoes and assorted construction activities that would have imposed a 12-foot-wide asphalt bike freeway right through the middle of these two beautiful waterfront parks.
Elvira Lount. Absolutely tireless, and like Howard, full of energy, whenever and wherever there was an event to be organized, Elvira could be counted on. Her Keep Kits Beach Wild Facebook page, as well as her own Facebook account, was day in, day out, the 'go to' to place for information on Save Kits Beach. Elvira's photography is simply exquisite (there's yet another example at the top, and end, of today's post), her computer design skills exemplary, hers a fine mind of unparalleled creative talent and ability, her demeanour calm always. Elvira is at all times warmly engaging and inspiringly enthusiastic — and her addresses to our exhausted Park Board Commissioners, researched and reasoned in their line of unassailable argument.
David Fine and Laurence Keane. David won an Academy Award for Best Animated Short for Bob's Birthday. When days were looking darkest, David's brilliant short, Kits Bike Path - The Movie, injected needed humour, perspective, wit, and a warm attention to the issues that we were doing our best to articulate to the public.

Laurence was the unofficial cinematographer of the Save Kits Beach movement, that's his Utopia Pictures videos of all Save Kits Beach events over the past month, online, on social media, and on VanRamblings. We're grateful to you for all your fine work, Laurence.

The anonymous individual who drew the accurate bike path lanes through Hadden and Kitsilano Beach parks — you are owed a debt of gratitude from all of us in the Save Kits Beach movement, and all those who value of our parks and green space.
Megan Carvell Davis, Tina Oliver and Bob Kasting. It was Hadden Park historian Megan Carvell Davis whose idea it was to bring suit against Park Board and the City of Vancouver to halt construction of the paved bike path through Hadden Park. Thanks to Megan's unparalleled knowledge and insight into Hadden Park history, with the help of Bob and Tina, the imposition of a 12-foot-wide asphalt bike path through Hadden Park was stopped in its tracks.

Bob Kasting. Bronze medal winner in swimming, in the 4x100m Medley Relay, at the 1972 Summer Olympics, in Munich, and multiple medal winner at the Empire, and the British, games, Bob came on board, not as the legal counsel for Save Kits Beach, but rather for Megan Carvell Davis. The respect Bob has garnered in the legal community, and a style of presentation of argument (as can be seen in the video near the top of this post) that is both devastating in its peerless internal logic and presentation, and a wonderment to behold, has carried the day for all of us who care passionately about our parks, our green spaces as oases of tranquility amidst the hurly burly of our daily lives.

John Coupar and Melissa DeGenova. Prior to the October 7th Park Board meeting, it was John Coupar who first raised the issue of concern with Howard Kelsey, and with the media, respecting the paved bike path through Hadden and Kits Beach parks — in respect of the dark decision-making at Park Board (par for the course for Vision Vancouver) that imposed a 12-foot-wide asphalt bike path through the parks, sans consultation and public outreach.

The Save Kits Beach movement was born October 9th. John has been present at each activity conducted by Save Kits Beach, and has spoken out publically to anyone who would listen, about the travesty that would occur should a paved bike route through the parks be imposed. John's father was a horticulturalist, and as a consequence he emerged in his adult life as an advocate for parks and horticulture.

Working to save the Bloedel Conservatory situated in Queen Elizabeth Park, between the 2008 and 2011 election, when it appeared that Park Board was going to sacrifice the Bloedel Conservatory to the altar of "fiscal responsibility" (and in the process destroy / desecrate an iconic feature of the Vancouver landscape) was what ended up bringing John into politics, although he's far from what most of us would consider a politician to be. In fact, where many of those in the political realm are driven by expediency that is not the case with John — if you look up the word integrity in the dictionary, John's picture accompanies the definition. Over the past two years, John Coupar has gained the respect of everyone whose path he crosses — including the Vision Park Board Commissioners; it is quite simply an impossibility to not like and admire John Coupar. We in Vancouver are fortunate to have John as an elected representative, as an ardent, articulate advocate for parks.

John conducts the best research of the two NPA Commissioners, and finds his way to putting on the Park Board table a reasoned, coherent, and unassailable argument (doesn't mean his Vision colleagues don't ignore him — they do, and call him names in the process, all the while impeaching his integrity, character, reputation and good name, to the extent that John has to, consistently, take his Vision Vancouver Park Board Commissioner colleagues to task, and even then they ignore him, as if being a person of integrity is something to be scorned).Melissa DeGenova, on the other hand, is one tough cookie — it is Melissa who consistently holds Vision's feet to the fire, and is present to support and encourage every initiative that her NPA Park Board Commissioner colleague John Coupar undertakes. Melissa is the 'politician' of the two NPA Park Board Commissioners — she knows procedure, she's quick on her feet, and despite the worst, most abusive treatment directed toward her by her Vision Vancouver Park Board Commissioner colleagues [we're talking 'bout you, Aaron Jasper, Niki Sharma, Constance Barnes, Trevor Loke, and — less often, but often enough — Park Board Chair, Sarah Blyth] — that VanRamblings has ever had the misfortune to witness in the political arena, at any level of government - when most of us would be running home to cry to our moms - Melissa consistently gives as good as she gets, and time and again she bests her woefully inept, mean-spirited, and terribly bullying Visionless Park Board Commissioner colleagues.

This past Monday, November 4th, Melissa outdid herself. Melissa's address to her Park Board colleagues — and to the approximately 100 members of the public who were present just as the vote was to be taken on John Coupar's motion calling for "transparency of process" in the determination of a final route for parks portion of the Seaside Greenway — was, quite simply, the single most moving evocation of community spirit and commitment to democratic engagement at the Park Board table that we have ever heard voiced and been witness to; we were, all of us who were in attendance, in awe.

Sandra Thomas, Jeff Lee, Jennifer Palma, and all the media. Without the inveterate coverage of the Save Kits Beach movement by Sandra Thomas in The Vancouver Courier — whose writing on parks issues, as has long been the case, is incisive every time, and without peer — and Vancouver Sun municipal affairs reporter, Jeff Lee — the finest writer on municipal affairs of a generation (the citizens of Vancouver must remain grateful every day that Jeff did not take 'early retirement' — particularly now that a Vancouver municipal election is looming in the next year) — not to mention, the indefatigable Jennifer Palma, at Global BC, whose command of the core Save Kits Beach issues, Park Board and City governance amazed, and whose humanity and intelligence shines through in all of her reports on Save Kits Beach.

And let us not forget, Steve Bohus and Randy Helten at CityHallWatch, who were the first in the media to jump on the Save Kits Beach issues and report out, and Sam Cooper at The Province who wrote to deadline with a keen intelligence and precise understanding of the Save Kits Beach issues, and Charlie Smith and Yolanda Cole, at The Straight — the 'go to' place to read about what's going on in our City. And to award-winning producer and host of The Rush on Shaw TV, Fiona Forbes, who has stood with Save Kits Beach since day one.

And lest we forget, freelance writer Bob Mackin, the hardest-working 'holding the pols feet to the fire' / 'no fear, no favour' muckraking journalist to emerge on Vancouver's 'often too polite' Vancouver media scene in years and years, whose 'down and dirty' — and always relevant — local coverage of parks and civic issues is without peer.

As well as, the news department of our public broadcaster, the CBC; the production team at CBC Radio One's The Early Edition, and host Rick Cluff, and to all those in the media who assisted those of us involved in the Save Kits Beach movement to inform Metro Vancouver residents in order that they might better understand what was at risk contingent to the issues Save Kits Beach sought to bring to the fore — the loss of Hadden and Kitsilano Beach parks as places for families to gather, for folks to play tennis, basketball and volleyball, sit in peace under the maple trees on the north end of Kits Beach, or picnic with their families, or to sit on one of the memorial benches placed along Hadden Park, in order that we might gaze in wonderment across Burrard Inlet, to the mountains, English Bay and the ever-burgeoning towers of the West End — to recognize what we were at risk of losing should a 12-foot-wide asphalt bike freeway be constructed within the midst of two waterfront parks of unsurpassed beauty.

Those of us involved in the Save Kits Beach movement will remain grateful always for the coverage by Vancouver media that informed and enlightened, and allowed Save Kits Beach to get our message out to all among us who love Kitsilano Beach and Hadden parks.

To Randey Brophey, who has won accolades in the community and online, for taking the fight for the preservation of Kits Beach and Hadden parks to the Park Board Commissioners, a man of clear conscience and integrity, with the support of everyone who knows him, and everyone who comes to know him.

To Maria Coehlo, who emerged as one of the keynote speakers at the Sunday, October 20th Save Kits Beach rally, and the first person to bring to light the safety issues that would impact on park users - and, most particularly, small children - should the paved bike freeway be imposed by the City.

To Lynne Kent, who played a pivotal role in the Kits Point Residents Association, who when she's not working with the Save Kits Beach folks, fulfills her role as President of the Executive Committee of the Board of YWCA Canada. Somehow in her busy schedule, no matter the time day or night, Lynne was on her computer sending out and responding to e-mails, her reasoning on every issue impeccable, her voice at the October 20th rally, clarion. In addition, Lynne introduced Megan Carvell Jones to Tina Oliver, who in turn introduced Megan to Robert Kasting — the rest is, of course, history.

Adam Smith played a pivotal role, as well, not only as a member of the Kits Point Residents Association, but in large measure as the 'communications' / social media / rally the troops guy, the person who worked most closely with Lynne Kent, and in some measure, one of the individuals who was the glue that held us all together.

And to Jason Johns, parent and Kits resident, who spoke out November 7th at Park Board, and has worked with Save Kits Beach every step of the way, as has Don Shaw, Bill Hooker, Mike Lount, Julian Phipps, Gloria Sully, Grant Vanderhoek, we hope-the-soon-to-be NPA candidate for Mayor, Ian Robertson, Colleen Hardwick (migawd, Colleen, those early videos of Hadden and Kits Beach parks), Garry Chalk, Ken Leung, and far too many more names than we have space to mention in this blog post — each of whom has made a contribution of tremendous import to the Save Kits Beach movement that has, now, stopped the parks portion of the Seaside Greenway dead in its tracks.

And to all those who commented frequently on Facebook, wrote letters, attended the rallies and media events, encouraged all of us whose lives were overtaken by work on the Save Kits Beach movement, to Anita Sigur, Catherine Welsh, Pauline Maden, Ricardo Zborovszky, Chris Cross, Roni Jones, Jane Burkart, Jamie Lee Hamilton, Stuart Mackinnon, Connie McGinley, and oh so many more, thank you, thank you for your support — we couldn't have done it without you.
If you've not signed Margaret Partridge's petition, we would ask that you do so now, and tell your friends about what's been going on between the Vision Vancouver-dominated Park Board, and our beautiful Hadden and Kitsilano Beach parks, and ask them please to sign the petition.

Hadden Park Injunction Press Conference. Courtesy of Elvira Lount. November. 9, 2013
November 7, 2013
At the outset of Monday evening's Vancouver Park Board meeting, scheduled for 6pm, with Park Board Vice-Chair Aaron Jasper at the head of the table, there were not enough Vision Vancouver Park Board Commissioners present for the necessary quorum. Over the course of the hour until quorum was present, at 7pm, Mr. Jasper adjourned the meeting.

Vancouver Park Board Commissioner John Coupar on CBC's Early Edition. Nov. 4 2013.
During the course of that hour, Aaron "done deal" Jasper approached Save Kits Beach organizer Howard Kelsey to inform him that his mind, and that of his fellow Vision Vancouver Park Board Commissioners were already made up. Further, Jasper told Kelsey that the Special Meeting that had been ordered convened by Commissioners John Coupar and Melissa DeGenova — in order that the community might provide input into the membership of, and terms of reference for, an already sanctioned Park Board Special Advisory Committee on the Hadden and Kits Beach portion of the Seaside Greenway bike route — would prove to be a frustrating "exercise in futility," would accomplish nothing, that the Visionless Park Board Commissioners would proceed as they had always intended, and under no circumstance would Park Board relinquish, or cede, control to a Special Advisory Committee respecting the determination of the final parks bike route.

Save Kits Beach rally. Vancouver Park Board Commissioners, John Coupar and Melissa DeGenova, addressing the crowd. Video, courtesy of Elvira Lount. October 20, 2013
Four hours after the Special Park Board meeting was convened that is exactly what happened. One Vision Vancouver Park Board Commissioner after another, led by Mr. Jasper, and followed by Constance Barnes and Trevor Loke, and finally Niki Sharma (the beleaguered Commissioner chosen to Chair the Special Meeting) - who was all but mute on the subject of the defeat of Commissioner Coupar's motion - voted lock step against a motion calling for a fair, open and transparent process for the determination of a bike route through, or around, Hadden and Kits Beach parks.

Raymond Tomlin, on behalf of COPE, speaks out against Hadden + Kits Beach portion of the Seaside Greenway. Video courtesy of Elvira Lount. October 20 2013
Update: On Monday, Nov. 4, 2013, Megan Carvell Davis launched a B.C. Supreme Court action, applying for an injunction to stop construction of the Hadden Park portion of the Seaside Greenway. On Friday, November 8, 2013, the Supreme Court of British Columbia granted injunctive relief to Ms. Carvell Davis. For now, the City of Vancouver may not proceed with the Hadden Park portion of the Seaside Greenway. Work will be halted.
Please find the Press Release on the matter below.
Hadden Park Press Release, Nov 8 2013
As stated in The Province newspaper story the day after the meeting ...
The Vancouver Park Board voted against a motion to give "claws or teeth" to a promised advisory group on the controversial Kitsilano Beach and Hadden parks bike lane.

Speaker Elvira Lount questioned why Park Board was going ahead with its request for proposals deadline of Tuesday when the advisory group, which is expected to be up and running by mid-November, has not yet been formed. "How can (potential bidders on the bike route) budget for something that has not been determined?" she asked the board.
The manner of approach Vision Vancouver chooses to the business of the people? In the dark, with no transparency, spun to make themselves look good, anti-democratic, arrogant and bullying — and, let's face it, just downright infuriating for the hundreds of irate citizens who have turned up meeting after Park Board meeting this past couple of years, only to be dismissed and ignored by the Vision Vancouver members of Park Board.
Gregor Robertson announces it's his intention to hive off 1/3 of the Langara Golf Course for "affordable condominums", Langara residents turn out to protect their green space, and Vision Park Board Commissioners order a "metrics report." With much fanfare, in the summer of 2012, Gregor Robertson announces Vision will build a 30-foot-wide bike path / pedestrian seawall from Kitsilano thru Jericho beaches, along the last piece of pristine foreshore. The response of our nature-loving Vision Park Board Commissioners, "Hey, what a great idea. Birds, wildlife? Nope, it's bikes that matter to us." Fortunately, B.C. Common Law, and the legal concept of riparian rights prevented Vision from acting on their 'off the cuff' plans — there'll be no foreshore-destroying seawall bike path anytime soon, or ever.
Click on the photos above for added pithy commentary, or comment yourself on Facebook. Please click here for additional photos of Monday night's meeting, courtesy of David Fine
.
Of course, Aaron Jasper's and Vision's rationale for defeating John Coupar's reasonable motion was, as Randey Brophy writes in a Letter to the Editor to The Province newspaper Thursday, "a complete misrepresentation" ...
Contrary to Vision Vancouver Park Board Vice-Chairman Aaron Jasper's comments after the meeting, there was no overriding power proposed for the advisory group over the city's decisions or policies. What was proposed was that "the advisory group formed will fully review the Seaside Greenway route (Kits Beach / Hadden Park portion) and report back to the Park Board with their recommendation for any changes."

The 'proposed overriding power' of the advisory group, as stated by Mr. Jasper, was not proposed — it was completely made up by Jasper at the end of the meeting, to a chorus of disbelieving questions and boos from the vast majority of the audience ...

Consulting with and listening to recommendations from the affected taxpaying electorate, as opposed to those made by unelected but taxpayer-funded bike lobby groups, is something Vision Vancouver is, once again, demonstrably incapable of doing.
C'mon back mid-Saturday for additional content and insight into the continuing struggle — a struggle that beggars belief, given that our Park Board Commissioners have as their mandate, and are supposed to protect and enhance our parks — towards the preservation of green space, and a Seaside Greenway bike route that will prove safe for cyclists, and all recreational users of our beloved Hadden and Kitsilano Beach parks.

Photos of Monday, Nov. 4th's Park Board meeting. Courtesy of Elvira Lount. Nov. 4 2013
November 4, 2013

Kits Bike Path - The Movie. A movie by, and courtesy of, Oscar-winning director David Fine
The past two weeks in the life of the Save Kits Beach Coalition have proved eventful. Given all that is going on, and all that is planned, today promises to be a watershed day in the fight to bring a modicum of common sense to the issue of a waterfront cycling path through, or around, Hadden and Kitsilano Beach parks, amidst an assurance that the the public might still avail themselves of what the parks have to offer — all within the context of preserving what is left of Vancouver's ever-diminishing green space.
This past week, Park Board Commissioners John Coupar and Melissa DeGenova called on Park Board Chair Sarah Blyth to hold a "Special Meeting on Kits Beach Park", at 6pm tonight in the hour prior to the commencement of the regularly-scheduled Park Board meeting, in order that "key community stakeholders" might be provided an opportunity to address the Board, to articulate to all the Commissioners their concerns respecting the Kitsilano Seaside Greenway Upgrade proposal, approved at Park Board's October 7th meeting. As of Friday, Nov. 1, Ms. Blyth rejected the proposal.
Late Sunday, in an interview with Park Board Commissioner John Coupar, VanRamblings was advised that a legal opinion had been received by Coupar and Commissioner Melissa DeGenova, that legal opinion stating that ...
"Under the Vancouver charter, any two Park Board Commissioners may call a Special Meeting of the Board," said Coupar. "When proper application was made to the Chair that a Special Meeting be held, the Board was compelled to hold that meeting. Park Board Chair Sarah Blyth advised us (Commissioners DeGenova and Coupar) that a quorum for a 6pm meeting would not be possible, thus the application was refused. The legal opinion we received, advised that the Board Chair could not pre-suppose a lack of quorum, and therefore the Special Meeting must be held. A Special Meeting of the Board we will held, Nov. 4th, at 6pm."
Tonight, at 6 p.m., then, at the Park Board offices located at 2099 Beach Avenue, near the Stanley Park tennis courts, and opposite the north shore of English Bay, the requested Special Meeting of the Board has been ordered, and will be held. Park Board meeting co-ordinator Pat Boomhower will accept requests to speak til noon. Ms. Boomhower may be contacted by phone, at 604.257.8453, or by e-mail at Pat Boomhower (click on the link).

Park Board Commissioners John Coupar and an intransigent Constance Barnes, in an interview with host Rick Cluff, on CBC's Early Edition, this morning. November 4, 2013
VanRamblings will provide live coverage of the meeting on our @raytomlin Twitter feed, also available top right of VanRamblings' home page.
This past Thursday, Park Board Chair Blyth issued a Request for Proposal (RFP) on the parks portion (Kits Beach north end "bikeway freeway" here) of the Seaside Greenway approved on July 29th. On the Save Kits Beach Facebook page, Kitsilano resident Elvira Lount raised a conflict concern that the consultant hired by Park Board to draft the final parks portion of the Seaside Greenway bike route proposal was also a bidder on the construction of the bike path. Ms. Lount went on to express consternation that, given the context of the RFP, the City-approved Seaside Greenway bike route seemed all but a "done deal", negating any alternative proposals the Special Advisory Committee — struck to provide input into the final determination of a bike route — might forward to Park Board for approval.
Please find below the full text of Ms. Lount's Facebook post on the matter.
"(Park Board General Manager) Malcolm Bromley has said that the Park Board is in the process of hiring a design consultant as per the RFP that was posted (on the Save Kits Beach Facebook page). This consultant will be hired by the 2nd week of November. Details for creating the Advisory Panel will be finalized by mid-November. A final, detailed design is to be completed in January, 2014, with construction of the new parks portion of the bike route to begin in February. The problem? The Consultant hired represents / is part of the same company that will do the actual work, and therefore has an inherent conflict of interest. How likely is it that s/he will go for the cheapest and best solution — putting the bike lane on the road? Also, how can these consultants bid on the job outlined in the Request for Proposal, if this route is only 'preliminary'? They will obviously bidding on the job as outlined in the RFP."
VanRamblings has in our possession a letter from a British Columbia cycling advocacy organization that argues against the City-approved parks portion of the Seaside Greenway, laying out the reasons why, and offering suggestion as to a green space saving Hadden and Kitsilano Beach park alternative bike route, approved and preferred by its members. At present, there's an embargo on release of the letter. Following a press conference later today, VanRamblings will make the letter available to our readers.
Update: Please find below, the letter from Richard Wooles, Executive Director of Cycling BC, to Howard Kelsey — an organizer of the Save Kits Beach Coalition — respecting Cycling BC's opposition to a paved bike route through Hadden and Kits Beach parks.
filed a petition in B.C. Supreme Court against the Park Board and the City of Vancouver to stop construction plans for the 12-foot-wide paved lane, alleging the bike pathway is in breach of a trust established when Hadden Park was bequeathed to the city of Vancouver in 1928.
"The trust stipulates the Park Board maintain the property as near as possible in its present state of nature," Ms. Carvell-Davis states in the petition, and that "the Park Board has no authority to breach the terms of the Hadden Trust by permitting the creation of public transportation corridor through Haddon Park."
Here''s are most of the pages of the civil Court Action.

Oasis of serenity. Kitsilano Beach park. Photo, courtesy of Duke Lang. October 30, 2013
While we attempt to secure the entire Court document, to post, we would ask that if you haven't signed the Save Kits Beach Coalition petition, that you consider doing so now, that you tell your extended family, your friends, your neighbours and your colleagues about the petition, that you post share the petition on your Facebook page, and a link to the petition on your Twitter account, if you've got one (and you oughta, believe me!).
On Friday, November 1st, The Province newspaper published a column by Vancouver teacher and former Green Party Vancouver Park Board Commissioner Stuart Mackinnon, titled "Is asphalt the new green in Vision's Vancouver?", in which he writes ...
For a party that promotes itself as green, it appears to have a great affection for concrete and asphalt. Vision Vancouver seems to view our parks as some sort of "land bank" that they can make withdrawals from whenever they feel like it. In fact, our parks and beaches are a legacy left to us by our parents and grandparents and held in trust by us for our children and their children in perpetuity."
Mr. Mackinnon's clarion voice rings as true today as it did during his three-year term on Park Board, when he was subject to constant attack of the most unsavoury kind by Vision Vancouver Park Board Commissioners.
As Elvira Lount wrote online recently, "We will not be bullied into silence."

Save Kits Beach Coalition's Howard Kelsey conducts a Media Walking Tour of the "accepted bike route", the 12-foot-wide, raised blacktop bike lane approved by the Vancouver Park Board on October 7, 2013. Video, courtesy of Elvira Lount. October 27, 2013
October 31, 2013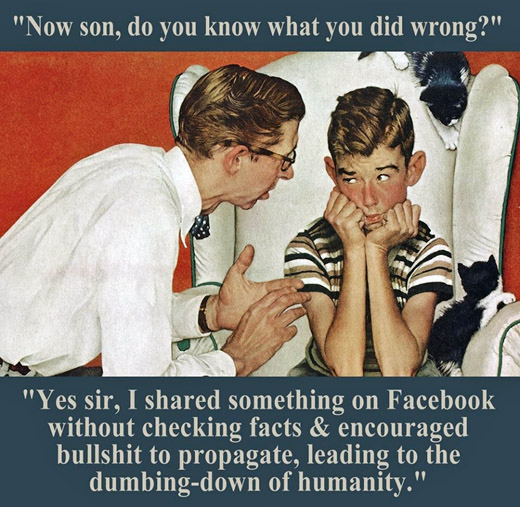 Perhaps the most distressing aspect of VanRamblings' involvement in the recent Save Kits Beach organizing activities — setting aside for a moment the anti-democratic intransigence of our elected Vision Vancouver Park Board Commissioners — revolves around the visceral, unwarranted, near constant, utterly ludicrous, and often hurtful engagement that has come as an unfortunate consequence, and politically expedient by-product, of good people attempting to bring some degree of transparency and democratic engagement to an issue — the bike path route through Hadden + Kits Beach parks — that Vision Vancouver would rather we allow be kept hidden in the shadows, along the margins of civic debate, and as far away from those who elected Vision Vancouver to govern on their behalf, as possible.
We are, of course, referring to — as the title of this post suggests — the fine art of political trolling, in service of the obfuscation of an issue, and the outright harassment of proponents of one side of a democratic debate, so as not just to marginalize those who would wish to bring out into the open for public consideration the decisions that were taken behind closed doors, but even more to devastate emotionally those who would deign to question the "good" (read: poor) judgement of our "political betters".
In 2013, our Vision Vancouver municipal government has brought the art of politics in Vancouver to a new, previously unimagined level of degradation.
Trolls divert online discussions into non-productive, off-topic venues.
Political trolls, in this instance, pose as part of a community — i.e. those concerned about a park destroying blacktop bike path through Hadden + Kits Beach parks, advocating only to disrupt it. Trolling is, not to put too fine a point on it, anti-social behaviour of the first order, as damaging to democratic engagement as any activity that you might consider.
Here's how Internet technologist Howard Fosdick defines trolling, as he suggests for your consideration just a few of the withering techniques online trolls employ to accomplish their obfuscatory objectives ...
Pithy put-downs, too clever by half, designed to cause outrage
Name-calling, insults and hurtful personal attack of every description
Ad hominem attacks that attempt to negate an opinion by alleging negatives about the person supporting it, anihalating the individual
Impugning the integrity and motives of those on the side that is contrary to the position that is being enunciated by the troll
Aggressive, coercive, intimidating, harassing, bullying behaviour
Posting off-topic material that makes absolutely no sense, & finally ...
Posting inaccurate, so-called "facts", often ludicrously misdirectful, maddening material designed to infuriate rather than inform
Filmmaker and 42-year Kitsilano resident, and creator of the Keep Kits Beach Wild Facebook page, Elvira Lount — an identifiable proponent of keeping Kitsilano Beach and Hadden parks in their natural state — has emerged over the past three weeks as an outspoken advocate for a Park Board reconsideration of the environmentally devastating, unsafe, and unpopular green space and park destroying Kitsilano asphalt bike route.
Ms. Lount has borne the brunt of almost hourly, withering attacks on her Twitter and Facebook accounts, as well as online in any number of forums.
VanRamblings would direct your attention to ...
Scout magazine. Douglas Haddow's frothing at the mouth, ageist and altogether off-putting take down of anyone involved in attempting to bring some degree of reason to the implementation of a west side bike route through, beside or around Hadden and Kitsilano Beach parks. Fortunately, in the article's comments section, Ms. Lount manages to give as good as she gets, but migawd one obfuscatory argument after another is raised requiring response. Enough to make one's blood boil.
The Courier, October 15th. Take particular note of ACMEsalesrep and paid bike lobbyist / Visionite Richard Campbell's maddening commentary, and the reasoned responses the commentary generates, responses ignored by the trolls as they plunge on ahead.
The Courier, October 18th. ACMEsalesrep, someone named Anna — who writes, "As a biker who is petrified to cruise on the road with cars (rightfully so!) I fully support this bike path" [VanRamblings' response, "as if anyone who rides a bike could avoid the road! What planet do these people live on?] — and Richard Campbell are at it again.
Twitter. Vancouver library web guy James Gemmill engaged in a heated Twitter "debate" with several Save Kits Beach proponents, offering this picture as response to commentators, as if the posting of such a ludicrous picture in support of tearing up green space adds anything of value to the reasoned debate over the best bike route through or around Hadden + Kits Beach parks. Earlier this week, VanRamblings was engaged in a Twitter dialogue with People Are Spicy's Kim, who offers, "more cyclists is very good for the environment, and with the finished seawall plans; tourism. grass is very resource heavy." Huh?
Of course, Facebook comes into the mix, as well, as a place for trolls to harass and harangue proponents of democratic engagement in the decision-making on a west side parks bike route. Articles covering the debate on an acceptable west side parks bike route — in the Vancouver Sun, The Straight, The Province, Metro Vancouver, 24 Hours, or any other online media — are targets and forums for the political trolls to misdirect, misinform, and otherwise advocate for a Vision Vancouver style of faux consultation and unilateral, destructive political decision-making.
Dispiriting is all one can say in response to such cynical conduct.
Over the course of the past five years, several different credible sources have reported to VanRamblings that Vision Vancouver attack dog Marcella Munro — one of the most unpleasant Visionites you'll ever hear on radio attacking any hint of opposition to Vision Vancouver — oversees a squad of up to 20 "team members" whose sole job it is to monitor online media, and comment on any online story, Facebook, Twitter or blog post so as to deride commentary negative to Vision Vancouver's interests.
The suggestion has been made that Ms. Munro's employment with the Earnscliffe Strategy Group — a prestigious lobbying "public affairs" company — is simply a front for Ms. Munro's activities "lobbying" for Vision Vancouver, that her boss, Bruce Young — a longtime NPA insider — given the way the political winds blow on the municipal political scene, "sanctions" (but just barely) Ms. Munro's activities, her salary paid "indirectly" from Vision coffers, rather than directly from the Earnscliffe Strategy Group.
Further, VanRamblings has been told that Vision has placed its trolling operatives in city-paid jobs, or in jobs in the non-profit sector that are funded in part by the City, and in greater measure by Vision Vancouver financial backers. In Vision Vancouver's world, as in the world of all big league politics, money talks, and cynical, self-serving conduct reigns.
As we've written previously, where most other Vancouver municipal parties play some form of the gang who couldn't shoot straight, or let's see who can shoot who in the foot, Vision Vancouver moves like a powerhouse. These are folks who know what they're doin', and they're going to do. Not necessarily for us, of course, but for their supporters (developers, the Hollyhock/Tides gang), and by extension, one must grant, for themselves.
To be fair, the political trolling of the new millennium is simply an updated, more sophisticated approach to the Socred's Letters to the Editor scandal of the 1980s, where the government of the day paid party staff to flood newspapers across the province with letters to the editor deriding opposition opinion, and supporting government initiatives, on a range of hot-button issues. That Vision Vancouver has refined the cynical art of political trolling for a new age of online engagement is simply more of the same utterly corrupt and unethical conduct that has defined a particularly cynical approach to politics, dedicated solely to maintenance of power.
Make no mistake, the federal Conservatives are engaged in similarly disruptive conduct, although if the truth be told, the folks on the Vision Vancouver team of miscreants make Stephen Harper's befuddled Conservatives look like Sunday school teachers when its comes to spinning the debate in favour of imposing perspective on legislative initiatives.
The difference in 2013, as opposed to 20 and 30 years ago: no one in the media calls out our governing political parties on their unethical trolling conduct. Rather, it's simply seen cynically as the way "one plays the game."
VanRamblings is here to say that the work Vision Vancouver's well-funded trolling literary "hit squad" engage in each and every day does a disservice to our citizenry, and the notion of what it means to live in a democracy.
October 27, 2013
As of this writing, more than 1,000 concerned citizens have signed the Save Kits Beach Now coalition petition expressing their dismay at the recent decision taken by Vancouver City Council, and Park Board, to "tear up family park green space in favour of a 12-foot-wide asphalt bike path."
If you haven't signed the petition, please do so now.

On Sunday morning, Save Kits Beach Now coalition organizer Howard Kelsey led a media tour thru Kits Beach & Hadden parks, outlining the concerns of those who have rallied to defend North America's most highly-related beach park. Courtesy, Global BC. Oct. 27, 2013
This beautifully sunny Sunday morning, Save Kits Beach Now coalition organizer, Howard Kelsey, led Vancouver media — and a handful of concerned citizens who have expressed outrage at the decision taken by Vancouver City Council, and Park Board, to impose a 12-foot-wide, high-speed blacktop bike path amidst the trees, memorial areas, native lands, and picnic areas in both Hadden and Kitsilano Beach parks.
Vancouver-based filmmakers Elvira Lount and Laurence Keane were on hand to record the event, and take photos — when the photos, and video, are made available, VanRamblings will publish that material on this page, as we will media video reports made available through Sunday's evening news.

On Sunday morning, Save Kits Beach Now coalition organizer Howard Kelsey led a media tour thru Kits Beach & Hadden parks, outlining the concerns of those who have rallied to defend North America's most highly-related beach park. Courtesy, Global BC, 6pm. Oct. 27, 2013
This past Tuesday, October 23rd, VanRamblings received a call from a source with ties to senior engineering and transportation staff working within Vancouver City Hall. This source related to us that the City / Vision Vancouver had made a decision to push ahead with the approved Hadden + Kits Beach portions of the Seaside Greenway bike paths, despite the issuance of a Press Release from Park Board Chair Sarah Blyth the previous Friday, October 19th, agreeing to strike a Special Advisory Committee of the Board that would give voice to community member concern, and provide a vehicle for community input into the determination of the final route for the much-maligned park section of the Seaside Greenway bike route. This source asked VanRamblings to contact Colleen Hardwick to advise her of such, but as Ms. Hardwick is out of the country, such contact was for nought. Not to mention, VanRamblings could not believe Vision would override the decision of their Park Board Commissioners, and interfere with the democratic process in such a callous, calculated manner.

Graphic projection of north-end Kitsilano Beach portion of bike path. Courtesy, David Fine.
On Sunday, October 27th, during the course of the Howard Kelsey-led Media Advisory Kits Beach-Hadden Park walk-through, a senior government official in attendance approached VanRamblings to appraise us, independently, of information confirming the above-planned course of action, with the City moving forward on construction of the approved Hadden + Kits Beach park-destroying bike freeway as early as this week.
Perhaps VanRamblings is naive, but quite simply we cannot believe that a municipal government — even one as tone deaf as Vision Vancouver, with just a bit over 12 months to go til an election — would deign to move ahead with a bike path project that has so raised the ire, indignation and opposition of such a broad swath of the multi-ethnic, demographically diverse, and varied community interests groups, all of whom have come together to oppose the imposition of a 12-foot-wide blacktop bike highway amidst two of Vancouver's, and North America's, most beloved parks.
Apparently, realizing the potential for a scenario such as the one described above, Save Kits Beach Now organizers have set about this week to develop a plan of action in support of those who've come together in opposition to the current approved City plan for a bike route that would hug the foreshore along Hadden + Kits Beach parks, that would forestall any such, or related, eventuality as described in the two paragraphs above.
One has to ask oneself, does the City care so little for the interests of its citizenry? Do Vision Vancouver Park Board Commissioners Constance Barnes and Trevor Loke — both of whom were present at the successful, well-attended Sunday, October 20th rally — have so little regard for the voices of the hundreds who came out to rally and stand in opposition to the imposition of the Park Board-approved Hadden + Kits Beach park bike path? Does the democratic input of the almost 1000 signatories to the Change.org petition opposing the asphalt bike path not matter a wit?
Has our Vision Vancouver-dominated city government become so cynical and out-of-touch with the electorate, are they so self-assured (one might even say, deluded) about their prospects for overwhelming electoral victory at the polls in 2014 that orders would be given through the office of the City Manager, Dr. Penny Ballem, to move ahead on bike path construction through Hadden + Kits Beach parks, on a bike path route so widely considered to be contrary to the interests of not just those who are residents of Kitsilano, but also the many tens of thousands of visitors from across Metro Vancouver, B.C. and Canada, from every corner of our vast globe, who visit Kitsilano and Hadden parks to wonder at the magnificence of these two Vancouver west-side parks of unsurpassed, majestic beauty?
While it is true that the strength of the Vision Vancouver political machine — a well-disciplined municipal political organization with an uncommonly coherent focus on power at all costs — knowing no equal in the history of Canadian municipal governance (we've almost become the Chicago of the north, no wonder Sadhu Johnson from Richard Daley's administration came to work under Dr. Penny Ballem), ready to mount an incredibly well-funded, virtually unassailable electoral campaign in 2014 amidst a confused, disorganized, unfocused, and internally-divided opposition, even given all that, is electoral victory in 2014 so much a foregone conclusion, does Vision Vancouver believe that only 30% of those eligible to vote in next year's election will bother to turn up at the polls, while their core union-bike lobby base of support will turn up at the polls lock step, and that no matter what bone-headed moves Vision Vancouver pulls over the course of the next 12 months, a flashy, latter campaign $658,000 five-day suppertime newshour media happy face ad buy blitz will, in 2014, catapult Vision to its third consecutive majority term of government? Apparently so, it would seem.
And more's the pity for all the democrats among us, on that count.

Slideshow. Sunday morning, Save Kits Beach Now Media Tour walk-through of Kits Beach & Hadden parks, on the Park Board-approved bike route. Courtesy, Elvira Lount. Oct. 27, 2013
David Fine has created a brief, poignant (some would even say, anger inducing) blacktop bike path projection photo essay that details the Park Board-approved route through Hadden and Kits Beach parks. Please click on the link.
October 22, 2013

Slideshow. Save Kits Beach rally. Photos courtesy of Elvira Lount. Sunday, October 20, 2013
As much as the ne'er-do-wells and naïfs in Vision Vancouver wanted the bike lane controversy on Vancouver's west side to go away, as much as the rally at Kitsilano Beach — protesting the planned for, done deal, decided upon without consultation, "hell, we're not going to reverse our decision", and wholly detestable bike freeway through Hadden and Kits Beach parks, two parks of unsurpassed beauty — was a non-consideration for Vancouver's Park Board, despite the cynical belief system that informs the arrogant "we know what's best for you" — and one would have to say corrupt, if one were being truly honest — political machine at City Hall and Park Board, on this overcast Sunday afternoon, up to 800 citizens, tried and true, turned out to do something that one would hazard a guess most of those present on this chilly afternoon had either never done before, nor had done since the halcyon days of their youth: protest.

Kits Point Residents' Lynne Kent. Save Kits Beach rally. Courtesy, Elvira Lount. Oct. 20, 2013

Concerned parent Maria Coelho, Save Kits Beach rally. Courtesy, Elvira Lount. Oct. 20, 2013
Yes, there we were speechifying, clapping, booing Park Board Commissioner Constance Barnes "off the stage" (we've had enough of Constance, who's not a bad person, but by God, she's a Visionite), those of us gathered on Sunday at Kitsilano Beach making it perfectly clear that we've had enough of the likes of the disingenuous Vision types who keep telling us ad nauseum that they know what's good for us — because, don'tcha know, we the citizens are too stupid to know what's good for us ... hell, if we had any wit or intelligence, we'd be Park Board Commissioners or City Councillors, but we're not, and they are, so why don't we just shut up!
Well, there was no shutting us up on Sunday afternoon.

Ray Tomlin. Excerpt of Save Kits Beach speech. Courtesy, Paul Tolnai. Oct. 20, 2013
That is Park Board Commissioner Constance Barnes whispering to Commissioner Trevor Loke
CBC may be reporting that "the park board says it isn't backing down," but clearly whoever wrote their online story wasn't present on Sunday, because come hell or high water, the 800 folks who'd arrived at Kits Beach at noon Sunday would hear no talk of a bike freeway through their beloved parks.
Sure, there were shills and bike lobbylists — oh say, the likes of Chris Keam — extolling the virtues of the "bike path", but bought-and-paid-for Vision hacks were not going to carry the day — and will not carry that day — when it comes to the destruction of Hadden and Kits Beach parks.
Note should be made that a goodly number of those present on Sunday were cyclists (as is this writer), that we frequently cycle around and through Hadden and Kits Beach parks — you can watch, again, Colleen Hardwick's fine video for insight into the quiet residential street that those of us cycling for pleasure, or cycling home from downtown, take each and every day, or at least frequently. Those of us gathered on Sunday very much desire a separated bike path, but for heaven's sake, not a bike freeway through the middle of the grassy, treed areas of Hadden and Kits Beach parks.
At Monday evening's Park Board meeting, there were 100 irate folks telling Vision Vancouver Park Board Commissioners where to shove it, when quisling Commissioner Aaron Jasper made a last-minute "strike and replace" amendment to Commissioner Melissa De Genova's motion to advise Vancouver City Council that they must direct future developer community amenity contributions for the purpose of the construction of a long overdue and much-needed seniors centre in the Killarney neighbourhood.
Jasper's watered down amendment would simply ask Council to, please oh please oh please, ask senior levels of government in Victoria and Ottawa to fund what Vancouver should damn well be requiring Vancouver developers to build. But Vision, of course, is in the pocket of developers (gosh, can we say that ... hmmm, I think we just did), and we wouldn't want to hurt Vision's developers stream of financial sustenance that allows Vancouver's greenwashing party to continue to screw us now, would we?
Coverage of Monday night's Park Board meeting is available @raytomlin, VanRamblings' twitter feed, that if you're not following it now, you oughta. And, if you're not on Twitter, just let me say this, "Get on it".
CBC TV. Coverage of Sunday's Save Kits Beach rally. October 20, 2013
Now, we raise the issue of Monday night's disquieting Park Board meeting because, although there were 100 Killarney seniors, and their friends and family, who turned up to support Melissa De Genova's entirely ethical motion, if Vision Vancouver's Park Board attempts to stack the Special Advisory Committee that's been established by Park Board to provide community input into the final route the — it's only fair to say, absolutely unnecessary — Hadden / Kits Beach bike path will take, there won't be 100 irate citizens turning up at the Park Board offices off English Bay, there'll be hundreds, and hundreds more outside on the manicured lawns.
Civil disobedience, it's a wonderful thing.
The hundreds of righteous folks who turned up at Kits Beach on Sunday — counterintuitive radicals — made it abundantly clear, they'd had enough.
You take the 100 seniors in Killarney, and the irate neighbours in Grandview Woodlands, the folks over in Langara who were threatened by Mayor Gregor Robertson and Park Board with taking away their beloved green space, the Langara Golf Course, and you add hundreds of other concerned citizens in another dozen neighbourhoods across the city, and you combine their number with the hundreds of folks who came out to protest at Kitsilano Beach, and you've got yourself a revolution, a grassroots uprising of folks who say in clear voice and good conscience, Enough is Enough.
And this isn't going to be any COPE-led movement or revolution (will they ever get it together?), and the genesis of the movement certainly won't be coming from the NPA — although it could, cuz it'd be a middle-class revolution, and as the NPA is repositioning itself as part of the Naheed Nenshi purple revolution, the New Progressive Association, you just never know, the NPA — if it plays its cards right, could push — no, let's say throw — the Vision Vancouver scoundrels out of City Hall and Park Board.
We don't include the Vision Vancouver-led Board of Education here, because Patti Bacchus and company are a gift of our landscape.
Global TV. Coverage of Sunday's Save Kits Beach rally. October 20, 2013
Sunday, October 20, 2013.
Mark it on your calendar. There's a revolution coming to Vancouver politics.
Hell, it might even be a Howard Kelsey-led revolution — you know those basketball types, they've got their eye on the ball (so to speak). And VanRamblings, we'd like to offer our name up as a candidate for Park Board. But for which party? Yes, that Tomlin fella introduced himself as the COPE guy, but really, COPE seems to think it has bigger fish to fry than parks — talk about a party that doesn't understand revolution, I tell ya.
Yep, it's a whole new ballgame out there.
Let's see who emerges as a community leader in the coming weeks and months to defeat the most despicable Vancouver municipal party since the days of "freeway, you wanna freeway, well, I got a freeway for you" Tom 'Terrific' Campbell. Could be a COPE gal, could be some community-oriented NPA folks. Whoever it is, they're going to have to be well-funded, strong of character and backbone, and ready to face one of the meanest, most corrupt — and, best organized — municipal parties Canada has ever seen.
Make no mistake, though, a change, it's a comin'.
October 17, 2013

A rally to protest the imposition of a 12-foot-wide, paved bike path through Hadden and Kitsilano Beach parks will take place at NOON, this Sunday, October 20th, at Kitsilano Beach, in the area between the palm trees, adjacent to the Boathouse restaurant. Please read the post below for background information on the rally, and protest. We'll see you there.
In July of this year, Vancouver City Council approved a bike-friendly corridor — colloquially titled the Seaside Greenway — stretching from the south end of the Burrard Street Bridge through to Jericho Park, the process achieving a critical component of a much-sought-after Vancouver bike road network.
That the Seaside Greenway plan lacked substantive detail, and was bereft of any suggestion of insight into the possible environmental impacts of the newly-approved, extended, bike route corridor stretching along Vancouver's pristine west side waterfront, that the approved plan called for a bike route along York Avenue that almost every one of the more than 100 speakers who addressed Council opposed, that details of a proposed bike path through Hadden and Kitsilano Beach parks was utterly lacking in transparent disclosure — exorcising a goodly portion of a concerned populace — mattered not, at least for the moment, anyway.
Summer beckoned, the sun shone as it had not before, family vacations were in the offing, and the warming, sandy beaches of the west side made their siren call. The silly season had overtaken us; there was time enough down the line to consider the full implications of the decision taken by Vancouver City Council to introduce their much-desired Seaside Greenway.
Initial construction of Vancouver's Cornwall Avenue - Point Grey Road Seaside Greenway commenced in early September with engineering changes to the south end of the Burrard Street Bridge, and the implementation of a T-intersection — the full implications of which we're just going to have to wait to see, in practice — that will serve, all at once, to restrict vehicle access to Cornwall, prioritize and enable easier bike access, and direct most bridge traffic south along Burrard Street to Fourth Avenue, and Broadway.
Residents Oppose Paved Bike Route That Will Scar Westside Parks

Global TV. Residents speak out against 12-foot-wide paved Kits Beach bike path
Approximately two weeks ago — on Monday, October 7th — a Vision Vancouver-dominated Park Board approved $2.2 million in new bike paths along Vancouver's westside waterfront, in support of Vancouver City Council's Seaside Greenway "Point Grey-Cornwall Active Transportation Corridor". Included in the approved plan were "improvements" to Hadden & Kitsilano Beach parks — an initiative that would result in the destruction of a portion of Vancouver's natural environment, in favour of the building of an egregious 12-foot-wide asphalt bike path that would serve to all but destroy the natural beauty of two of Kitsilano's most beloved parks.
In today's VanRamblings' post, we'll attempt to present a broad cross-section of opinion on the proposed Hadden / Kitsilano Beach park bike route — from concerned neighbours, the media, Vision Vancouver and NPA Park Board Commissioners, and others — and hope to inform you of the very important issues at play in the decision taken by Vancouver Park Board on October 7th that many believe will permanently destroy a tranquil setting of natural beauty along Vancouver's Burrard Inlet oceanfront.
This coming Sunday, October 20th, at noon, in front of Kitsilano Beach's Boathouse restaurant — in the area nearest the palm trees — concerned citizens will rally to demand that the Vancouver Park Board reverse their decision approving a plan for Hadden and Kitsilano Beach parks that will ...
Eliminate much-needed green space, and
Create serious new safety hazards for families, children, pedestrians, and non-cyclists who would seek to enjoy the natural beauty of the two parks
Organizers of the rally suggest that "an improper consultation process — including a lack of public engagement, advisement, consultation, public signage, and public meetings with key stakeholders" invalidates the decision taken by Park Board to approve the new 12-foot-wide, paved bike path through Hadden and Kitsilano Beach parks. Organizers further take umbrage with the City's unparalleled rush to construction, and point out to Park Board Commissioners that the leader of the BC Cycling Association supports an alternative bike route, adjacent to the nearby roadway.
Vancouver Courier columnist Sandra Thomas reports that the "Kits Beach bike path is a done deal", quoting Vision Vancouver Park Board Commissioner Aaron Jasper thusly ...
"To be clear," said Jasper, "this decision will not be reversed."
In The Courier article, Thomas reports KitsFest co-founder and two time Olympian Howard Kelsey disagreeing that the public consultation was thorough, noting that many stakeholders affected by the proposed bike path were in attendance at a special ceremony on September 29th for the official Park Board opening of 10 recently-renovated Kitsilano Beach tennis courts, quoting Kelsey as saying ...
"We were right there and no one said a word to any of us," said Kelsey, who chairs Canada One Athletic Foundation and is executive vice-president of Canada Basketball. "We were completely blindsided."
Commenting on the Save Kits Beach Facebook page, Vancouver resident Anita Sigur writes ...
Now they've gone too far.

Slicing up the best and most untouched part of the park in order to put in a twelve foot paved bike path is absolute madness. How does cutting out the heart of this beautiful park serve to "green" the city?

The hill at the north end of Kits Beach Park is a paradise for picnickers. In a recent newspaper article (Vision Vancouver Park Board Commissioner) Constance Barnes called it a "dormant" area. Really?! If she meant a perfect spot to catch a summer nap, then I'd wholeheartedly agree. On my frequent walks there in the spring and summer I am always greeted with the sight of many contented couples and families hanging out there, making a day of it. It is the ideal spot to enjoy breathtaking views, a cool sea breeze, and some much needed shade from the enormous maple trees.

This place that they want to pave over is the destination that rewards those who walk, cycle, or arrive at the park in their cars. If you're in a hurry to cycle some place else, I suggest you take the road. Parks are for slowing down in and drinking in their beauty. The proposed bike path not only takes away a 12-foot-wide wide swath of valuable park space, but vast amounts of park space around it that will be avoided by dog walkers, people with children, and those who don't find it at all relaxing sitting next to what will be, in effect, a bike freeway."
Vancouver resident Colleen Hardwick has prepared the following video ...
Meanwhile, Vancouver Sun columnist Pete McMartin attributes elitist motives to those who will rally to protest the imposition of a paved bike route through the middle of two of Vancouver's most beloved parks. McMartin writes that the west side protest represents ...
"... a disturbing trend that might be demographic in nature; or it might be a symptom of the growing gulf between the haves and have-nots in the city. But it's shrill, and it betrays a panic that has entered the public discourse."
A very fine, a humane, writer, with all due respect to Mr. McMartin, very rarely does he get it as wrong as he gets it here. When he writes, "And whatever its route, a bike lane running through a park is not an issue." No? Has he not watched the video above, nor personally tracked the route (someone has clearly marked the proposed bike path with chalk), as VanRamblings did this past Monday? Does he honestly believe that the faux consulting that the Vision Vancouver-dominated City Council and Park Board have engaged in (a bought-and-paid-for-by-Vision online survey — this is 'big city' politics of the worst kind we're talking here) truly represents the opinions of the hundreds and thousands of cyclists who traverse the route around and through Hadden and Kitsilano Beach parks? If so, there may be a bridge he's interested in that we could sell him for cheap.
Vancouver's 'rant king', the blustery Bruce Allen, weighed in Wednesday, in his daily commentary on CKNW, taking a stand against the proposed bike route through the parks — we feel as if we're falling down the rabbit hole here, perplexed that McMartin is taking the wrong side of the issue, while the generally frenzied Allen finds himself on the side of the angels ...
On Monday, October 14th, Vancouver Sun reporter Brian Morton wrote the following story, titled "Kitsilano Beach bike route plan draws fire from critics", quoting Kitsilano resident James Goodman ...
"I don't object to a separated bike lane," said local resident James Goodman on Monday. "But to go right through a picnic area is ridiculous when they can easily follow the park boundary around it."

"There wasn't enough consultation, but there's also not enough common sense," added Goodman. "This is the one area of the park that's heavily used."
Morton also quotes Howard Kelsey, Executive VP, Basketball Canada ...
"We are quite strongly shocked to see this and we knew nothing about this until last Monday," said Kelsey, who said he represents about 3,000 basketball, tennis and beach volleyball users. "This just came out of the middle of nowhere because it was so stealthily managed. We are just so disappointed.

"We would be remiss to let them pave a 12-foot swath for a bike highway parallel to Arbutus Avenue through a highly-used recreational area beside the basketball courts that we donated and the children's play area that Rick Hansen donated," added Kelsey, noting that 23 parking spaces in a parking lot would also be taken away in a crowded area "where those spots are worth gold in the summer."
Kelsey said he proposed a meeting with the Park Board on Wednesday, but hadn't heard back. For all that, according to the Vancouver Sun, the opposition to the Hadden/Kits Beach park bike route is gaining momentum.
On Wednesday morning Kelsey, and Kits Point Residents Association's Lynne Kent, appeared on Bill Good's CKNW talk show to express concern about the imposition of an unnecessary paved bike path through Hadden and Kits Beach parks. Click this link to hear what they had to say.
Update, Saturday morning: Howard Kelsey appeared with Jill Bennett on CKNW. Click on the audio file below to hear their discussion.
Vancouver Courier 'Central Park' columnist, Sandra Thomas, in a front page story published in Friday, October 18th's Courier, has written a well-researched, balanced story, titled, "Vancouver bike path critics ready to fight, Rally against Kits bikeway planned for Sunday," quoting the concerns of park users on the planned paved bike route. Well worth a read.
The Province newspaper has weighed in on the bike path controversy ...
"You know what Vancouver needs? A lot less partisan politics at city hall. While some other large B.C. communities have municipal parties, and the ideological debates that can bring, nowhere is local politics more vicious and destructive to social cohesion and sense of community than in Vancouver. And never has that been more true than since Vision Vancouver under Mayor Gregor Robertson laid political siege to the city. It was Robertson himself who set the tone early when he was caught on microphone at a 2010 public meeting dismissing a group of concerned residents as "f---- NPA hacks.Now Vancouver parks board vice-chairman Aaron Jasper is getting in on the act; he's arrogantly dismissing legitimate citizen concerns about a bike lane that will cut through the heart of Kits Beach park, endangering other users, as the work of the Non-Partisan Association. He says he'll listen to them, but it's a done deal.That's the brutal partisan behaviour of Vision that so many Vancouverites have grown sick of and why they feel they have no voice. Vision's reputation for ramming through its projects without regard to public opinion is well-established. It's why so many now say, "I voted for Vision, but never again." It's also why some residents now tune out Vision proposals, which isn't good either.Vancouver could do with a lot more of the municipal politicians you find in smaller towns who are primarily interested in serving the public and finding compromise on issues — not turning every issue into a winner-take-all partisan fight at the expense of the majority. The city would be a much nicer place if that were true."
Let's hope the Vision Vancouver folks over at City Hall are listening.
For all that the more progressive forces in town tend to demonize the NPA as "that party of the right" — Vancouver's oldest (but still thriving) municipal party, the standard-bearer of civic governance for most of the past century — over the past two years, and more, it has proved to be NPA Park Board Commissioners John Coupar and Melissa De Genova who have emerged as the Park Board Commissioners who, as persons of conscience and integrity, have steadfastly stood up for the interests of Vancouver citizens on a range of important Park Board issues, their commitment to transparency of decision-making, and democratic input from all of us who live in Vancouver, hearteningly (and dare we say, joyously) consistent.
On the NPA website, Commissioners De Genova and Coupar have called for meaningful engagement with the public on "the controversial plan to pave a 12-foot wide swath of blacktop through Kits Beach Park and Hadden Park." Both NPA Commissioners will attend the Kitsilano Beach protest, De Genova tweeting out that she considers Sunday's rally a "public consultation."
Although we had written earlier that we felt it unlikely elected representatives of Vision Vancouver would attend Sunday's protest rally, sources claim that Vision Park Board Commissioners Trevor Loke and Constance Barnes have agreed to attend. Clearly, they'll not be in for an easy time of it — let's try and keep the dialogue respectful, though.
The Georgia Straight has published a letter from Kitsilano resident Jason A. Johns ...
I am writing to express my complete discontent with the bike lanes that are planned through Kits Beach. I'm a Kits Point resident and I am shocked that we knew nothing about the proposal.

While I approve of bike lanes, I can't support tearing up of precious green space on a beach where families come to barbecue, and where kids throw footballs, Frisbees, play volleyball, or just run around and play.

The proposed location is dangerous to park users who are mostly pedestrians. The lane goes directly through popular picnic areas.

It is amazing to me that politicians who want Vancouver to be the "greenest city on Earth" would support such a ridiculous plan. My 13-year-old keeps asking how such a plan could be approved when it goes against all the things she has been learning at school. Even she can see the potential new danger for children playing.
Margaret Partridge has created a protest petition at Change.org, which as of Saturday evening has garnered the support of more than five hundred concerned citizens, whose signatures and commentary express concern about an environmentally unsound paved Kitsilano Beach bike path.
On the Keep Kits Beach Wild Facebook page, there's quite a discussion going on respecting the proposed bike route through Hadden and Kitsilano Beach parks. Perhaps the most poignant comment we've read in this whole brouhaha was written by Colleen Hardwick, "A tragic, destructive and unnecessary make-work project on the part of the City and the Park Board. Surely the irony of paving a park for a bike lane in the name of the "green" agenda, isn't lost on the voting public."
There's also quite a discussion going on at Voony's Blog — a blog covering transportation issues in Vancouver, and the notion of urbanism — on the attendant issues involved in the Hadden Park - Kitsilano Beach bike route.
For VanRamblings, the issue is, as always, democracy, respect for the people, the citizenry — the families of every description who make up this expressive world of ours. Most of those who are involved in organizing the protest rally on Sunday, or who have commented on the various Facebook pages, or written letters to the newspapers, or who signed the Change.org petition, are not "political", or have branded themselves as such, as if politics is a dirty word.
And, you know what?
Politics is a dirty word — when you have municipal parties like Vision Vancouver, the provincial Liberals or the federal Tories, each of which is given over far too often to the engagement of the politics of division, the politics of the big lie, the politics of personal destruction, the disheartening and ugly politics of malevolence and ill will, and most cynically, the politics of self-interest with which we have all become much too familiar, as we go about the daily conduct of our lives, struggle to make a living, put food on our table, care for those who are dear to us, and attempt to find joy, and — from time to time — locate oases of calm and tranquility.
Our parks are those oases of calm and tranquility, those meeting places where we connect, really connect, with our friends and our neighbours, with our families, and with those who live around us — who share our home with us — where we gain perspective on our lives, as we look across the grasses, through the trees, to the open ocean and the mountains beyond, and reflect on what it means to be us, as father, mother, sister, daughter, son and brother, aunt, uncle, grandmother, grandfather, disabled person, working person, retired person, transgendered person, gay, straight, lesbian, whatever our race or colour, whatever our heritage.
Early 20th century novelist Austen Tappan Wright, in his seminal work of fiction, Islandia, called this notion, tanrydoon, which he defined as ...
How we are attuned to the environment, and to all those around us, our love of place, but also of family as they are related to that place, the absence of selfishness or purely personal interest, which is supplanted by the long view of one's place and family across generations, the cultivation of the lands around us that become the project of generations, our parks and our open spaces as home, and the equivalent of great cathedrals, deeply tied to our love of the Earth, as an expression of our love for the natural environment, and for all those with whom we share the natural environment. We will always have the Earth, the rolling grasses and the sky, and the warmth of the sun.
If we lose the green space within Hadden and Kits Beach parks, in favour of an unnecessary and destructive paved bike path, we will lose a bit of ourselves, our history, and our legacy to the generations that are to follow.
At noon, on Sunday, October 21st, a few hundred good people will gather together at Kitsilano Beach to say, "This is our Earth, this is our natural environment, our green space, where we might enjoy the company of our neighbours and friends and family, our park as an oases of tranquility in our otherwise, too often, frenetic lives. We, all of us, do not want nor do we need a ragged, unforgiving asphalt bike path cutting through our park."

Photos of Hadden & Kitsilano Beach parks, taken by Elvira Lount, Oct. 13, 2013.

Colleen Hardwick takes a walk along Ogden Avenue, from Chestnut to Maple and through Kits park, showing the existing provisions for bicycles, as well as cars, school buses, dog-walkers, roller-bladers, and other park users. Oct. 18, 2013.
Hope to see you at Kits Beach, noon, on Sunday. At some point, we must take a stand. Sunday just may be the starting point of change.