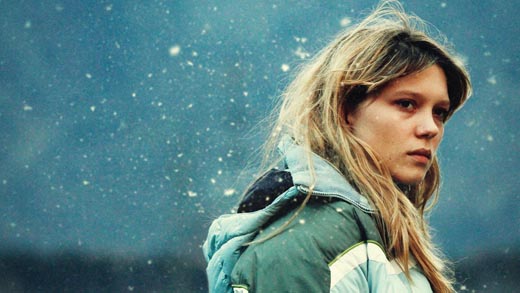 Almost a year to the day since VanRamblings last published a column, this 14½ year-old website returns with daily posts.
Where VanRamblings will go in the times to come only those gifted with divine foresight might reasonably project; as for us, we're not entirely sure what this restored publishing venture will bring, following a year responding to a diagnosis of terminal cancer — for all intents and purposes, we're fine now, a miracle having been visited upon us, for reasons still unclear but salutary. Only time and words on a screen will tell the tale to be told.
Chances are that it'll take some time for VanRamblings to find our voice.
For now, beginning tomorrow - Thursday, September 14th - VanRamblings will set about every second day through until the end of this year's VIFF on Friday, October 13th to provide our near usual coverage of the upcoming and gloriously humane 36th annual Vancouver International Film Festival.
Every other day through until Saturday, October 14th, VanRamblings will provide our usual (and troubling to many, it seems) idiosyncratic take on the political scene, most specifically the upcoming Vancouver City Council and Vancouver School Board by-elections. Readers can reasonably expect liberal use of hyperbole, for which VanRamblings is justly (in)famous.
Posted by Raymond Tomlin at September 13, 2017 4:12 PM in VanRamblings