Although the 29th annual Vancouver International Film Festival has come to a close, the good folks at VIFF, and the fine folks at the VanCity Theatre, have come up with a way to alleviate the pain of festival's end, by programming a series of favoured features and Festival highlights, all of which will screen this week, few though the number of those films may be.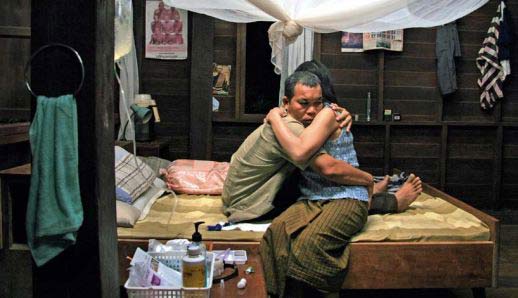 Cannes Festival Palme D'or winner Uncle Boonmee Who Can Recall His Past Lives screens through Friday, October 22nd. You can catch a screening of Uncle Boonmee on Sunday, Oct. 17th @ at both 6:30pm and 8:45pm; on Monday, Oct. 18th @ 6:30pm; Tuesday, Oct. 19th @ 6:30pm; Wednesday, Oct. 20 @ 6:30pm; and for a final time on Friday, Oct. 22nd @ 9pm.
Other than Uncle Boonmee, Kinshasa Symphony, VIFF's 2010 Most Popular Nonfiction Film, Claus Wischmann and Martin Baer's documentary about a Congo orchestra who play European classical music, screens for a final time this Tuesday, October 19th at 6:30pm.
The remaining programme highlights, screening at VIFF's VanCity Theatre are available here, including the very lovely Snow White.
Posted by Raymond Tomlin at October 17, 2010 9:42 AM in VIFF 2010