Although only days remain until our beloved Vancouver International Film Festival shutters its doors for another year, there are still a great many recommendable films on tap that are worthy of your attention.
In today's VanRamblings, a potpourri of items to intrigue your sensibilities.
VIFF Repeats: VanRamblings received a note from the splendidly wonderful VIFF and Vancity programmer, Tom Charity, this morning (there must be a very special additive that's been placed in the water a VIFF HQ, for VIFF admin staff constitute an incredibly great group of folks!) where he informed that, "There will be 2 full days at The Cinematheque plus half days at SFU, and a couple more matinées on Monday."
The Festival published the list of VIFF Repeats on Tuesday afternoon, films that will screen ...
... over the long weekend, Saturday October 11th through Monday, October 13th. Festival passes, exchange vouchers and ticket pack redemptions are not accepted for these screenings. A VIFF or Vancity Theatre Membership is required.
Enjoy VIFF's encore series. See ya there.
Still Life: To date VanRamblings has failed to give Uberto Pasolini's new film, Still Life — by far the consensus best, under-the-radar English-language indie film at VIFF 2014 — its full due. Let's rectify that: Still Life is an absolutely superb, low key wonder of film, the success of which emerges from the performance of the festival: Eddie Marsan not only plays his most sympathetic character to date, his emotionally-nuanced performance of humane integrity absolutely rivets the attention of the viewer to the screen.
The film's synopsis reads, "As a modest council case worker in a London suburb, John May's (Marsan) job is to find the relatives of those found dead and alone. Despite his efforts, he is always on his own at their funerals, having to write their eulogies himself. When his boss intends to fire him, John decides to double his efforts on a case that will change his life and prove that he hasn't said his last word."
That Still Life takes us on an utterly unexpected, yet always human-scale journey, and that Downton Abbey's Joanne Frogratt (who plays the PBS series' most sympathetic character, Anna Bates) is just as wonderfully tender on the big screen as she is the small, catapults this film into the first rank of VIFF 2014 entries, a film always of tremendous poignancy, a sublime and delicate story about loneliness, sadness and death, yet utterly inspiring and uplifting in a counter-intuitive way. Disarmingly emotional.
Go prepared: you're in for an unexpected treat.
Still Life screens twice more, both times at The Playhouse, this afternoon at 4pm, and on Wednesday, October 8th, at 7:15pm. Not to be missed.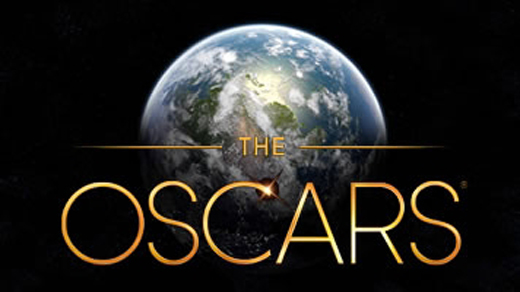 VanRamblings has updated our Best Foreign Language Oscar nominees post that provides insight into the nominees that are screening at our 33rd annual festival by sea. Click on this link to be taken to the updated page, or if you're on the front page of VanRamblings, just scroll down the page.
Perhaps the untold story of the 33rd annual Vancouver International Film Festival is the rampant homophobia, intimidation and discriminatory practices that has been directed towards VIFF volunteers working at The Centre, specifically those volunteers who have been perceived by members of the Westside Church (owners of The Centre) as living an "alternative lifestyle", the volunteers made to suffer while working their shifts at VIFF's Centre for the Performing Arts, which conduct by The Centre's church members has led to multiple resignations of VIFF volunteer staff.
As readers may recall, an evangelical church purchased The Centre in the spring of 2013. In respect of homophobia, as reported in Xtra West ...
The pastor of the Westside Church (owner of The Centre for the Performing Arts) cautiously yet unambiguously reaffirmed the stance that homosexuality is a sin in his June 17 sermon ... Norm Funk, 46, offered the sermon on homosexuality as part of a series titled "You Asked. Jesus Answers." ... Before founding Westside in 2006, Funk was youth pastor at Willingdon Church, whose members spoke out against the Burnaby school board's anti-homophobia policy last year.

Evangelical churches, particularly Baptist churches, are notorious for their fire-and-brimstone message that homosexuals will go to hell ... "It is never okay to respond in any way that is not loving to whomever, regardless," he told followers. But Funk didn't embrace gay people, either, grouping homosexuality with "temptations" like greed and lust.
In 2013, Vancouver City Council — at a meeting best remembered for the tears of the young children whose hopes to dance in the Goh Ballet's Christmas production of The Nutcracker were dashed when the church purchased The Centre — "forced" the Westside Church to allow the film festival and Goh Ballet to use The Centre for their scheduled programming.
In 2013, VIFF supplied all the volunteers at The Centre, during the Festival.
In 2014 it was reported to VanRamblings, the pastor insisted that church members join VIFF's volunteer staff, VIFF never suspecting that such practice would lead to the present intolerable circumstance.
When volunteer staff at The Centre first apprised VanRamblings of the unconscionable situation described above, we approached VIFF admin staff to enquire as to what measures were being taken to rectify the improvident circumstance. Although VIFF admin were clear that "negotiations are ongoing to remediate the clearly unacceptable practices of some members of the church who are volunteering at The Centre this year", as of this writing the situation has not been rectified; it seems doubtful that there will be resolution before the festival comes to a close on Friday evening.
To wrap today's post, before we head out to the festival for this evening's screenings of Force Majeure and the French policier 24 Days, please find below a list of a few of the must-see films in the final days of VIFF 2014.
Of course, there are many more Vancouver International Film Festival films that VanRamblings will take in over the course of the next few days, but the films above offer a starting point for superb VIFF films to consider.

Posted by Raymond Tomlin at October 6, 2014 12:48 PM in VIFF 2014