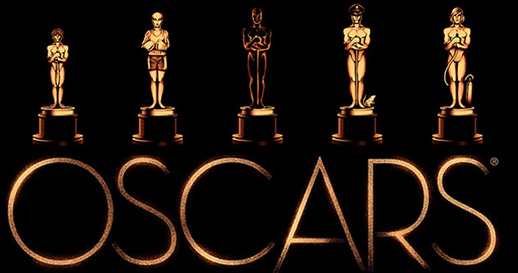 Each year, 75 countries from across the globe submit one very special film from their country to the Academy of Motion Picture Arts and Sciences, as their entry in the Best Foreign Language Film Oscar sweepstakes.
More entries are making their way to the Academy every day, with final submissions due by mid-October. Below you'll find the 12 films that have been submitted by their respective countries that are also screening at the 34th annual Vancouver International Film Festival. As we become aware of further entries that will screen at VIFF, we'll update the "list" below, and alert you in future VanRamblings' posts (and/or on Twitter, @raytomlin).
With more than 200 foreign language features set to screen at VIFF 2015 — an almost overwhelming number of films from which to choose the dozen or more films you'll take in at VIFF this year — the rationale behind today's VanRamblings post is to offer you some small degree of direction as you review the VIFF Guide as to films that may be worthy of your attention.

The Assassin | Taiwan | Hou Hsiao-hsien | Best Director, Cannes 2015 | Review, The Playlist

600 Miles | Mexico | Director, Gabriel Ripstein | Best First Feature, Panorama, Berlin 2015
Ixcanul | Guatemala | Director, Jayro Bustamante | Alfred Bauer Prize, Berlin 2015
100 Yen Love | Japan | Review, Peter Debruge, Variety | Best Japanese Feature, Tokyo
Mustang | France | Europa Cinema, Best European Film | Directors' Fortnight, Cannes 2015
Son of Saul | Hungary | Review, Peter Bradshaw, The Guardian | Grand Prix, Cannes 2015

The Club | Chile | Director, Pablo Larraín | Silver Bear (Grand Jury Prize), Berlin 2015
Aferim! | Romania | Radu Jude | Silver Bear (Best Director), Berlin 2015 | Review, Screen
Rams | Iceland | Grímur Hákonarson | Grand Prix, Un Certain Regard, Cannes 2015

The Second Mother | Brazil | Audience Award, Berlin 2015 | Special Jury Award, Sundance
Embrace of the Serpent | Colombia | Art Cinema Award, Directors' Fortnight, Cannes 2015
Thina Sobabili: The Two of Us | South Africa | Audience Award, 2015 Pan African Film Festival
Posted by Raymond Tomlin at September 26, 2015 12:17 AM in VIFF 2015