VIFF 2015
October 10, 2015
Brooklyn, probable multiple Oscar nominee and the most powerfully affecting film to screen at the 34th annual Vancouver International Film Festival emerged as the overwhelming audience favourite at last night's VIFF 2015 Closing Gala, held at the Centre for the Performing Arts.
Adapted from the Irish novel by Colm Tóibín, and delicately adapted for the screen by Nick Hornby, Brooklyn tells the story of Eilis Lacey (Saoirse Ronan), an Irish immigrant who travels to America in the early 1950s for a more prosperous life.
Brooklyn | John Crowley | 2015 | VIFF Opening Gala | Ireland | 105 minutes
Impeccably crafted and gorgeously rendered, as Rodrigo Perez wrote for The Playlist earlier this year, when the film débuted at the Sundance Film Festival, Brooklyn offers "a heartbreaking and poignant story about choices, country, commitments, sacrifice, and love, and a superb, luminous, and bittersweet portrayal of who we are, where we've come from, where we're going, and the places we call home."
Brooklyn will open in Vancouver for its regular run on November 4th.
VIFF's most popular international documentary was Swedish director Stig Björkman's Ingrid Bergman: In Her Own Words.
Votes are tabulated through collection of comment cards made available to VIFF patrons, and as patrons submit their appraisal of films screened, through use of the VIFF app, available for both Apple's iOS and Google's Android platforms.
October 8, 2015
Yes, it's the final day for the 2015 Vancouver International Film Festival films at Cineplex's International Village, and Friday is the last day of VIFF 2015 — we're verklempt (but, secretly, we're kind of glad, cuz we've got a scratchy throat, which for us is always a precursor to a cold or the flu) — except, of course, for the VIFF Repeats, which begin at 11:45am Saturday.
The above said, there are a great many films which will screen today and tomorrow that are worthwhile, or must-sees — you're simply going to have to take our word for it. The absolute must-see, change your schedule film:
Sparrows, screening at 2:30pm at the Vancity Theatre is, by far, the BEST film screening today; yes, it'll be difficult to fit in other films, but no other film is as great and important and memorable and worthwhile as Sparrows, a knock you on your ass film. 2:30pm, Vancity Theatre — be there.
Otherwise, if you haven't caught Albert Maysles' final film, In Transit (by far the BEST documentary at VIFF 2015), you'll want to make darn sure you catch the final screening of the year's best documentary at 2pm, Cineplex International Village, Cinema 10. Now, it's true — you can't fit in In Transit and Sparrows, cuz they're screening at competing times. If documentaries are your cup of tea, In Transit is for you, if knock you on your ass, world-class filmmaking is your cuppa, it'll be Sparrows you want to see.
On Friday, the very, very last day, it'll be gone forever, there'll be no more VIFF 2015, you'se either gotta see 'em now, or ... well, you know ...
James White is the keeper on Friday, screening at SFU Woodwards at 1:30pm. Accused is the second must-see the last day of VIFF 2015, screening at 6pm at The Cinematheque.
Friday, if you fail to take in the 9pm screening, at The Playhouse, of I Saw The Light, well, you're just plum loco, yer jes out of yer cotton pickin' mind. I mean, why wouldn't you want to go out on a high note at VIFF 2015?
Hank freakin' Williams — Mr. Despair himself (and isn't that what our film festival is all about, the cinema of despair? ... yer darn tootin' it is), and Mr. Despair is paired with the dishiest dish in Hollywood (and she's durn talented, too, that ...) Elizabeth Olsen, and she could very well pick up a Best Supporting Actress Oscar on Sunday night, February 28, 2016, too.
Believe you me, if you ain't at The Playhouse on Friday night to see I Saw The Light, you're just gonna be singin' those lovesick blues til the cows come home — and you wouldn't want that to happen, would ya?
There'll be no coverage of VIFF on Friday, cuz we need a break (and then there's that scratchy throat thing-a-ma-jiggy).
On Saturday, you will find the list of winners that were announced at VIFF 2015's Closing Gala, at The Centre for the Performing Arts. At some point next week — in the midst of what will be daily coverage of Canada's 42nd national election — we'll publish a column on the audience favourites, as tabulated through your votes on the VIFF app, or on those sweet cards that VIFF volunteers were handing out.
We will likely publish a column reflecting on VIFF 2015, prob'ly next week.
October 7, 2015
With the 34th annual Vancouver International Film Festival quickly wending its way to a close, the fine folks at VIFF have planned an additional week of screenings at the Vancity Theatre, on Davie Street and Seymour. As in past years, Festival passes, ticket packs and complimentary vouchers will not be accepted for the VIFF Repeats series. Attendees will need to purchase an individual ticket for each show. Tickets are available by clicking on the highlighted title links below, through viff.org, or at the Vancity Theatre box office during regular box office hours.
Saturday, October 10th
11:45am, Rams. In this enchanting Icelandic export, two estranged, unmarried brothers are reunited after 40 years when an infectious disease threatens to decimate their prized flocks of sheep. As they face financial ruin and emotional devastation (their love for these animals is endearingly evident), Grímur Hákonarson fashions a richly detailed tragicomedy concerning idiosyncratic vocations and immediately relatable sibling dynamics. "Wonderfully wry, charmingly understated ..." — Variety
1:45pm, I am Nojoom, Age 10 and Divorced. One of VanRamblings' Festival highlights, this must-see film is set in 2009, and tells the true story of Yemeni preteen Nojoom Ali's bid to legally extricate herself from an abusive, arranged marriage to a much older man, a story which made international headlines. Khadija Al-Salami has beautifully adapted the non-fiction bestseller into an emphatic drama featuring a wondrous performance from Reham Mohammed as the young Ali, and a striking backdrop of Yemen's astonishing mountain villages and ancient "skyscrapers." "A powerful, moving and provocative debut drama ..." — Screen
4pm, A Ballerina's Tale. Some ascents to stardom are meteoric. Others are a gruelling marathon. Ballerina Misty Copeland learned early on that not everything comes easily for a teen prodigy. Especially when you're African-American and racial homogeny is part of ballet's exclusivity. Nelson George's inside look at the art and industry of ballet invites us to marvel at Copeland's courage and grace but question what goes on behind closed curtains. Most importantly, it gives us a real-life heroine to root for with all our hearts. "Inspirational doesn't begin to describe it." — Rolling Stone
6:15pm, Umrika. Rama (Life of Pi's Suraj Sharma) is flushed out of rural life when he learns that his brother is missing in Mumbai. As a search for answers thrusts him into the metropolis' chaos, he forges letters from his sibling to his mother in hopes of sparing her heartbreak. In turn, Prashant Nair crafts a moving story about devotion and discovery. "The film's takes on immigration, country-city contrasts and youthful dreams of the future are lovingly detailed..." — Hollywood Reporter
8:30pm, 100 Yen Love.The fraught and very possibly doomed romance between a dumpy 32-year-old woman and a failing boxer gives 100 Yen Love its storyline, but the film's focus is on its unlikely heroine, a chronic underachiever who finally discovers something worth getting out of bed for. Take's command of image and mood couldn't be better; Ando Sakura is stupendous in the lead — Tony Rayns. Japan's nominee for Best Foreign Language Film.
Sunday, October 11th
4:30pm, Requiem for the American Dream. Noam Chomsky and his unassailable arguments about how economic inequality has become an entrenched part of western life are front and centre in Peter Hutchison, Kelly Nyks and Jared P. Scott's superbly reasoned documentary, one part analysis and one part call to arms. The interviews with Chomsky were shot over four years and show that none of the 86-year-old's fight has gone out of him. "This short, sharp, smart essay-film makes excellent use of Chomsky's insights..." — Hollywood Reporter
6.15pm, Sabali. When her boyfriend stops making love with her, Jeannette (Marie Brassard) begins an affair with a young co-worker (Francis La Haye). Alas, it turns out that her heart problems are physical as well as metaphorical. When Jeannette inherits the heart of a deceased Malian woman, she's stalked by the donor's son (Youssef Camara) who's convinced that she's the reincarnation of his late mother... Ryan McKenna's stylized and nuanced film is sure to delight.
8:15pm, The Lobster. The pressures of courtship are pushed to absurdist extremes in this outrageous comedy from Yorgos Lanthimos (Dogtooth). Confined to an isolated resort, singles (including Colin Farrell) must take a mate within 45 days or be transformed into animals. As Farrell falls in with a band of rebel loners (who count Rachel Weisz among their members), Lanthimos wrings much pathos from his outlandish premise. "A wickedly funny, unexpectedly moving satire... Perversely romantic..." — Variety


Monday, October 12th
Noon, Painted Land: In Search of the Group of Seven. Phyllis Ellis' documentary is equal parts mystery, history and adventure. Algoma's tangled wilderness and Lake Superior's expansive North Shore inspired The Group of Seven in their formative years - young artists searching to articulate the Canadian landscape. Now, three modern-day adventurers canoe across lakes, bushwhack through untamed forests and scale cliffs to seek out the vistas that inspired these artists. Seeing the iconic paintings side by side with the astonishing locations that inspired them is a reminder of art's power and this land's majestic beauty.
1:45pm, Rainbow Island. One of the most astonishingly exotic films in this year's festival has to be Khosrow Sinai's drama. The title refers to the island of Hormuz, with its extraordinary multi-coloured soils, ancient Portuguese forts and folk-art traditions. How much are the custom-bound villagers willing to welcome the outside world? Enter Dr. Ahmad Nadalian, a highly educated interloper from Tehran who proposes a radical plan to transform the islands assets into a thriving cultural destination.
4pm, Peggy Guggenheim: Art Addict. Peggy Guggenheim not only amassed one of the world's most impressive collections of contemporary art but also rightfully earned a reputation as the consummate bohemian. In her wildly entertaining follow up to Diana Vreeland: The Eye Has to Travel, Lisa Immordino Vreeland explores how Guggenheim forsook her bourgeois birthright in favour of a villa in Venice, crashing international art scenes, and discovering the likes of Jackson Pollock and Mark Rothko in the process. "[With] so many love affairs and ego clashes Art Addict never feels a bit like a history lesson." — Hollywood Reporter
6:15pm, Sleeping Giant. Andrew Cividino's remarkable debut is a story of friendship, confusion, betrayal and peer pressure. Fourteen-year-old Adam is enduring a dull summer in a small Lake Superior beach community when he meets local boys Foster and Rizzo. "The cast and filmmakers illuminate not just the wit and charm of young men, but also the callow cruelty of youth, driven by a killer combination of naïve idealism, solipsism, poor self-esteem and raging hormones." — Hollywood Reporter
8:15pm,
The Royal Tailor. The term "costume drama" takes on a whole new meaning in Lee Wonsuk's sumptuous period melodrama, which centres on the rivalry between the official tailor to the king's court and a handsome young upstart with new ideas and techniques. Their conflict plays out amid a welter of fabrics, passions and protocols, with several top stars adding dramatic weight. The attention to the details of tailoring is awesome — Tony Rayns.


Tuesday, October 13th
1:30pm, Landfill Harmonic. In Latin America's largest landfill, a garbage picker uncovers the raw materials for makeshift musical instruments. As cellos and violins are fashioned from stray detritus, a group of local children are likewise transformed into the Recycled Orchestra of Cateura. Reminiscent of VIFF '10 standout Waste Land, Brad Allgood and Graham Townsley's documentary is an inspiring tale of resilience and transcendence. "A secret treasure... A story of the dull throb of existence gleefully recalibrated by the thundering heartbeat of music." — Austin Chronicle
4pm, Hannah: Buddhism's Untold Journey. In the late 60s, India experienced a Western invasion as outsiders flooded over the border in hopes of finding enlightenment. The Beatles may have been the highest profile pilgrims, but Hannah Nydahl, a young Danish woman, was ultimately the most influential. She and her husband were the first westerners to study under His Holiness the 16th Karmapa and then spread his teachings abroad. Part biography, part adventure film, Adam Penny and Marta György-Kessler's documentary celebrates a true pioneer. "Visually, the film is a pleasure..." — Village Voice
6:15pm, The Devout. After his terminally ill daughter (Olivia Martin) claims to have had a past life as an astronaut, a Christian teacher (Charlie Carrick) experiences a profound crisis of faith. Obsessively seeking answers, he risks his marriage and his remaining days with his child to determine whether she's lived before... and might live again. Reflective and provocative, Connor Gaston's debut is one of the year's most unique Canadian features.
Wednesday, October 14th
2:30pm, Jumbo Wild. Nick Waggoner's gorgeous, gripping documentary captures a decades-long struggle over the future of Jumbo Valley, deep within the raw, rugged Purcell range of B.C.'s Columbia Mountains. Exploring a tug-of-war between a proposed (and long-delayed) $450-million ski resort near Invermere versus community members, conservationists and the Ktunaxa Nation and Shuswap Indian Band who are determined to see Jumbo kept wild, Waggoner's film documents the fierce ideological battle surrounding how we value land.
4pm, Palio. Siena is one of the world's most picturesque cities and the Palio is its crowning glory. Held twice a summer, this often ruthless bareback horse race brings pageantry and unparalleled intensity to the tight turns of the medieval town's Piazza del Campo. Cosima Spender's breathtaking documentary centres on a young upstart intent on making his mark in this cutthroat competition. "A remarkably concise and clear explanation of a complex, ancient tradition... How can something like this still exist? And how can one film capture it in such elegant detail?" — Vanity Fair
6:15pm, Racing Extinction. Louie Psihoyos (The Cove) returns with another enviro-doc that doubles as a top-flight thriller. Racing against the clock to stave off a mass extinction, Psihoyos' undercover activists infiltrate underground marketplaces trafficking in endangered marine life and immerse us in oceans turning toxic from our energy consumption. The stakes couldn't be higher, resulting in a film that unfolds with uncommon urgency. "A mesmeric entertainment and enlightenment... A chilling call to action to stop ocean poisoning before it results in destruction of the planet." — Hollywood Reporter
8:30pm, No Men Beyond This Point. In a world where women procreate asexually, male babies have become passé and an entire gender faces extinction... What's a guy to do? Well, the youngest man alive (Patrick Gilmore), who toils as a housekeeper for a West Vancouver all-female family, is unaware that he's about to become a key player in a battle for survival. Camera Shy's Mark Sawers is at the height of his satirical powers with this wry speculative mockumentary.
Thursday, October 15th
6:30pm, Marshland. One of the big hits at VIFF 2015, and winner of multiple Goya Awards, for VanRamblings Marshland was a note for note ripoff of Cary Fukunaga's Season 1 HBO series, True Detective — same music, same marshland, same two detectives. Not to mention that: if we never see another movie where socially and economically disadvantaged girls and young women are tortured, raped and sexually mutilated as a narrative device, ever again, it'll be too soon. Attend at your peril.
8:45pm, Magallanes. Another one of VanRamblings' favourites, we'll quote VIFF passholder Ken Tomilson on this watchable and important film: "a Peruvian film where the lead (Magallanes) and his friends were once military personnel fronting the war against the Shining Path with too much power in their hands. Now, 15 years later, their lives are insignificant but their past comes back to haunt them in the form of scandals that could destroy them. Well written and acted and very entertaining."
October 5, 2015
Well, here we are in the final days of the 34th annual Vancouver International Film Festival as VIFF regulars (also known as VIFF cinephiles) prepare for the end of this year's glorious cinematic wonderment, awaiting the announcement as to what films are available for holdover at the Vancity Theatre following Friday's fest end. All in due time, dear & constant reader.
In this final week there are two more must-see films to be screened over the course of the next four days — one from Lithuania, one from Iceland — both unlikely to return to our shores, tremendous films that are more than worthy of your limited time, and given your wearied state, your attention.
The Summer of Sangailé | Dir. Alanté Kavaïté | Julija Steponaitytė, Aistė Diržiūtė | Lithuania
The Summer of Sangailé (Grade: A): Achingly beautiful and intoxicating, director Alanté Kavaïté won Best Director at Sundance earlier this year for her erotic and lyrical depiction of a young girl's sexual awakening, an at times roiling coming of age tale that explores the wounded psychology of the main lead (a voluptuously enchanting Julija Steponaitytė, her character a provocative mix of naivete and ripe, unbridled sexuality), in one of the most dreamily tender yet near terrifying depictions of first love ever captured on screen. Gorgeously lensed, sun-kissed, alluring, intimate, affecting, memorable, beautifully universal, hypnotic and at times blazingly intense, the film's dreamlike mood is set through music, and the rapturous soundtrack written by Jean-Benoît Dunckel, one of the lead members of Air. Skilfully melding gesture, poetry and innocence into the slow-burning emotional and physical realms of romantic love, The Summer of Sangailé emerges as one of the year's best films, and another VIFF 2015 must-see. Final screening: Wednesday, October 7th, 6:30pm, in Cineplex's Cinema 9.
Sparrows (Grade: A): Breathtakingly intense, Rúnar Rúnarsson's sad, delicate Icelandic coming-of-age tale quietly observes a lanky teenage boy, Avi (Atli Oskar Fjalarsson) who we first meet singing counter-tenor in a boy's choir in Rekjavik. When Avi's mother is hired to supervise a research project in Africa, the boy is sent to live with his estranged father in the distant western fjords of the country, where the locals medicate the ills of a declining economy with alcohol; small town life proves anything but charming. Avi's potential love interest, young Lara, carries the fatalism of a girl who settles for the local bully, while Kjeld, Avi's kindly grandmother, is the exceptional figure who lives with a simple dignity. As Guy Lodge writes in his Variety review, " this outwardly conventional coming-of-ager rewards viewers' patience, delivering a late narrative jolt that is bound to stir heated post-screening conversation in its chilly wake." Fortunately, the film saves a tiny dose of sentiment & redemptive humanity for the film's final moments. Final screening: Thursday, October 8th at 2:30pm, in the Vancity Theatre.
Additional VIFF Must-Sees Before The Festival Wends To Its End
The double bill of VIFF 2015: Wednesday afternoon you'll want to take in a screening of VIFF 2015's best feature film, Sylvia's Chang's Taiwanese stunner Murmur of the Hearts, 4:15pm in Cineplex's Cinema 10, followed by VIFF's best documentary, Albert Maysles' In Transit, also in Cinema 10.
Upcoming must-sees: Son of Saul, One Million Dubliners, there's good buzz on Zinia Flower and The Measure of a Man, I am Nojoom, Age 10 and Divorced is a must-see, while there's good buzz on The Competition, folks have been raving about Accused, and James White. Schneider vs Bax also has quite a following, as does Peruvian director Salvador del Solar's Magallanes, which screens for a final time Tuesday at 3:30pm in Cinema 9 at Cineplex's International Village. Lots to see as VIFF 2015 wends to a close.
October 4, 2015
VanRamblings feels that it is necessary for all concerned that we "revive" our annual column on why it is that the cinephiles who each year attend 50+ VIFF films (and there are a whole bunch of us) feel so passionate about wanting to hear every sound, burrow into every picture, experience the every emotion of the characters on screen before us, at Vancouver's annual splendid, glorious and enchanting little film festival by the sea.
Worshipping at the Church of Cinema
Imagine yourself on a Sunday morning at the 34th annual Vancouver International Film Festival. You've just walked into The Centre, where you've been greeted by one of the church members, and are then ushered into a dark room with seats all facing forward. You feel reverent.

You are about to worship at the 'church of cinema'.
One hundred years on, global cinema has arrived as a form of transcendence, for many replacing the once venerated position held by the institutional church. Think about the similarities: churches and the cinema are both large buildings built in the public space. Both have signage out front indicating what is about to occur inside.
As physical structures, the church and the cinema create a sense of sacred space with their high ceilings, long aisles running the length of the darkened rooms inside, the use of dim lighting, the sweeping curvature of the walls, and the use of curtains to enhance the sacredness of the experience.
In the church of cinema we take communion not with bread and wine, but with the ritualistic consumption of our favourite snack.

Consider if you will, the memorable moment when you enter the auditorium to find your perfect viewing angle, allowing you to sit back, relax and enjoy. Although you may not receive absolution at the cinema, there is the two-hour reprieve from the burden of your daily life.

As the lights are dimmed, the service begins: The seating, and the opening introduction constitute a liturgy for one and all, not dissimilar to the welcoming ritual that occurs in a church service prior to the sermon. If you are like most people, you obey an unwritten rule that requires you to be in place in time for either the singing (if you're in church) or the introduction of a film by a Vancouver Film Festival theatre manager. And, you remain silent while in the theatre, focused on all that unfolds before you.
There is, too, the notion that as the film limns your unconscious mind you are being transported, elevated in some meaningful way, left in awe in the presence of a work of film art.

What we want from church is often, these days, more of what we receive from the cinema on offer at the Vancouver International Film Festival: the vague, unshakable notion that the eternal and invisible world is all around us, transporting us as we sit in rapt attention. We experience the progress and acceleration of time, as we see life begin, progress, and find redemption. All within two hours. The films at the Vancouver International Film Festival constitute much more than entertainment; each film is a thoughtful meditation on our place in society and our purpose in life.
As a film draws to a close, just as is the case following a sermon we might hear in church, our desire is to set about to discuss with friends that which we have just experienced. Phrases and moments, transcending current frustrations with a new resolve, all in response to a line of dialogue or an image on the screen that we have now incorporated into how we will lead our life going forward.

In the holy trinity of meaning, cinema reigns supreme, the personal altar of our home theatres placing a distant second place, the city providing the physical proof of the reality the other two point to, oriented towards the satisfaction of the devout cinemagoer's theology.

Throughout the centuries we have sought to find meaning through manifest ritual and symbolism. As in the scene from American Beauty - a plastic bag sailing in the breeze as an intimation of immortality - there is, perhaps, something for us to consider respecting the difference between art as diversion and art in our lives as a symbolic representation of an awakened mindfulness, allowing us to transcend the troubles of our lives.

For those who attend the Vancouver International Film Festival, cinema has emerged as that place where we might experience life in the form of parable, within a safe and welcoming environment, that place where we are able to become vulnerable and open, hungry to make sense of our lives. Cinema delivers for many of us access to the new spiritualism, the place where we experience not merely film, but language, memory, art, love, death and, perhaps even, spiritual transcendence.
October 3, 2015
The sensuously hypnotic Isabella Leong & Joseph Chang in a scene from Murmur of the Hearts
Murmur of the Hearts (Grade: A+): A fable given over to exposition tempered by forays into the realm of magical realism, elegiac, a film that adopts time not just as an elastic concept but with a spiritual sense previously unexplored in the cinematic realm, gifted with gorgeously lustrous and moodily hypnotic cinematography, utterly sublime and original, epic and tour-de-force filmmaking of the first order, quietly introspective, subtle, moving, whimsical, enchanting, resonant, ethereal, wildly and sensuously ambitious, poignant, mesmerizing, rapturous, poetic and surprisingly affecting, the memories of the film's four protagonists woven into the most lyrically beautiful film you'll see this or any other year. The 34th Vancouver International Film Festival's one must, must, must-see. Two upcoming must-see VIFF screenings: on Sunday, October 4th, at 8:30pm at Cineplex International Village, in Cinema 9; and on Wednesday, October 7th at 4:15pm, at Cineplex International Village, in Cinema 10.
Brooklyn | Dir. John Crowley | Saoirse Ronan | 105 min. | Mon., Oct. 5, 12:30pm, The Centre
Brooklyn (Grade: A): Everything you've heard about Brooklyn is true: Saoirse Ronan will emerge as Best Actress at the 88th Academy Awards ceremony on February 28th, 2016, Brooklyn will win the Best Picture Oscar (and a well-deserved win it will be, too), and when you take in the final VIFF screening of Brooklyn this coming week, you'll be glad you did, you'll cry your eyes out from beginning to end (not to worry, there are humorous bits, as well), and you'll leave Cineplex's Tinseltown Cinema 10 knowing that you've just seen the most powerful film to reach our shores in 2015. Final VIFF 2015 screening: Monday, October 5th, at 12:30pm, in The Centre.
Sparrows | Dir. Rúnar Rúnarsson | Iceland | Oct 3, 8:45pm, Cin 8; Oct 8, 2:30pm, Vancity
Note should be made that there is immense positive buzz from VIFF passholders and patrons about the following must-see films ...
Not to mention, this upcoming week there are three must-see screenings of VanRamblings' favourite documentary, Albert Maysles' final film, In Transit, and the incredibly wonderful Quebeçois film, Ville-Marie, and the deeply affecting and entirely wondrous Iranian documentary, No Land's Song, all of which we wrote about last Sunday; and then there's VIFF Director of Programming Alan Franey's favourites, which we wrote about earlier (scroll down the page — it's a pretty skookum list of can't miss VIFF films).
October 2, 2015
Representing the best work of nascent film talent from across our planet, the International Shorts series curated by veteran VIFF programmer Sandy Gow each year reflects, as we've written in the past, the work of an "honest and forthright, humane and caring VIFF staffperson of unparalleled integrity, as well as an abiding warmth of spirit, an individual who prioritizes films not just as 'craft', but of immense heart and cinematic intelligence."
As VanRamblings wrote in Part One of this two-post series on VIFF 2015's International Shorts programme, Sandy recommends all 37 films in the shorts series, winnowed down from the 500 short films Sandy screened, to the 37 gems you'll see screened at this, our beloved, glorious and life-changing 34th annual Vancouver International Film Festival.
Without further ado, let's get to what's most important: the films ...
Coffee to Go | Dir. Patricia Font | Actors. Alexandra Jiménez, Daniel Grao | Spain | 13 min.
Love, Pain and the Whole Damn Thing
A programme of short films about love, from romantic to tragic, its intoxication and heartbreak, its consequences and, oh yes, its responsibilities.
Monday, October 5th, at 1pm, International Village, Cinema 8
"This is a programme that is close to my heart as I've come to terms with my aged and deteriorating mom. As is the case with many of us of our age, our parents are not in great shape. Love, Pain and the Whole Damn Thing is about all the factors that come into play when you love somebody, everything from the infatuation of love when you meet someone to the responsibilities of love. Of the four International Shorts programmes this year, this is the one with the most cohesive theme, although each film is distinct within the theme in approach and subject matter."
"We've got everything from Coffee to Go, such a wonderful film, it could easily have been in the Great Performances programme, the story about a couple who have broken up and meet two years later, and it's not only really awkward, it's really painful."
"Then there's Last Base, a film about two base jumpers who have a commitment to a friend who died. How far will they go in risking their lives to fulfill the commitment?"
"Treading Water is all about taking care of your parents when they get old and major health issues emerge. For me this is a very personal film. This year we had several films that explored the theme of aging parents, but this one was the best of the bunch."
What Defines Reality?
This programme of shorts probes the title question, as well as things that can influence our world views, be they social, political or religious conventions, the opinions of others, or even our own sense of self.
Sunday, October 4th, at 3:45pm, International Village, Cinema 8
"The overall thematic structure in this series, although the films are all quite different, speaks to our sense of self, how others perceive us, and the decisions one makes in one's life."
"In Birthday, a soldier returns from combat severely injured, he's lost his legs, and gives in to serious depression. But by film's end, he manages to rise above."
"Deformity Prays For Radiation is a beautiful little film that the Festival will present as a world première. It's like a folk tale complete with a Greek, in this case a Ukrainian chorus commenting on the action. It's all about the decay of things, and one of them is a relationship of sorts."
October 1, 2015
In today's first post in a two-part series on the curated International Shorts series screening at the 34th annual Vancouver International Film Festival, Sandy Gow — a Festival veteran, jack-of-all-trades and VIFF Programmer since 1988 (the first year Senior Programmer PoChu AuYeung joined VIFF, as well) — will provide insight into each of the international series that have emerged as four distinct shorts programmes at VIFF2015.

In My Shoes, five transgender teens talk about what it's like to be them | Australia | 7 min.
Three notes should be made about the International Shorts programme ...
The International Shorts programme is too often overlooked by VIFF patrons who while striving to see the best in world cinema — those rare gems that will never grace our shores again and must be seen at VIFF and only VIFF — neglect to consider that the birth of the finely-honed features that emerge as life-changing events at VIFF often occur within the realm of the 9-to-15-minute short, a film in the truest sense (despite its length) that garners the necessary attention to allow the novice filmmaker to make a longer form feature film.

At the Festival, this year or any other year Sandy Gow has curated an International Shorts programme, VIFF offers patrons only one "lock" on filmic quality, one cinematic guarantee, a "you can take it to the bank" surety, and that is: most, if not all, of the films in any given international shorts programme will come to represent the best experience you will have inside a darkened theatre over your 16 days at VIFF. Sandy's heart, his intellect, and the wisdom of his years are poured into the decisions he makes in choosing from among the 700 entries for consideration of inclusion in his shorts programmes (500 of which films Sandy sees himself), the thirty-seven shorts included in the four curated programmes at VIFF2015 a winsome combination of intimate, humane, thoughtful, provocative, revelatory, and heartbreakingly extraordinary chronicles of the human condition.

Competition. Take a gander at your Facebook feed, or listen to the conversations in the lineups as passholders "discuss" how many films they've seen that day, and what their "count" of films screened is as of any given day — in some sense VIFF is, at times, a "competition" to see the most films (and why not? what a treat to see 100+ films!). Imagine the following: take in a screening of every one of the 37 shorts in the four IS programmes, and your number of films screened will surely come close to or break the magic 100 number! Although a gentle humility defines the approach of the VIFF veteran to her fellow Festival patrons, a bit of boastfulness from time to time surely cannot be out of place. Thirty-seven films added to your list of films seen at VIFF2015, and a glorious and transformative 415 minutes in the cinema! At the Vancouver International Film Festival, we call that bliss.
Now on to the business at hand, the charmingly avuncular Sandy Gow on the first two of the International Shorts programmes up for discussion ...

In The Still of the Night, a beautiful and disturbing period piece | Austria | 14 min.
In the Dark Reaches of the Soul
A programme of beautiful, haunting and often disturbing films — though sometimes in these dark reaches we find hope
Friday, October 2nd, at 6:15pm, International Village, Cinema 8
Tuesday, October 6th, at 4pm, International Village, Cinema 8
"An alternative title for this series may well have been "Disturbing Endings," because there are many films in this programme that have really quite disturbing endings. The intriguing aspect of the eight films in this series is that although the films are often unsettling, the disturbing ending is left until almost the very last moment of the film. The last punch is the last punch; there's no attempt to contextualize, there's no addendum, you're just left sitting there saying, "Holy shit! I didn't see that coming."

Soap, the Canadian première of Christopher Brown's short film | United Kingdom | 16 min.
Great Performances
This programme of shorts highlights stellar acting, and demonstrates how vital this is to the success of a film as a whole, whether a two-hander or an ensemble piece.
Saturday, October 3rd, at 9pm, International Village, Cinema 9
Wednesday, October 7th, at 1pm, International Village, Cinema 8
"Until I make the final selections, I have no idea what any of the themes of the programmes are; there are no preconceptions. Great Performances was a programme that began to emerge when, as I was selecting films, I saw a group of films with terrific performances. Two years ago, I curated a programme titled Two Handers, which was a great way to highlight acting; in 2015, it occurred to me we could do something, although not quite the same, somewhat similar in that it would highlight great acting."
"Over the course of the year, I often see films where good ideas are let down by less than stellar performances. If the acting doesn't deliver, all of the other work that goes into making a film goes to waste, a great script, a good director, luminous cinematography, all that can come to nought."
"Of the four International Shorts series this year, the Great Performances programme is the most diverse: the only criteria for this series was ... great acting. You've got The Moor, featuring a great many New York actors you'll recognize almost immediately; it's such a beautiful ensemble piece."
"Operator features essentially a solo performance — and is a must-see, the most intense six and half minutes you'll ever have experienced in a theatre. You walk away from Operator with a newfound respect for the folks who work in emergency services handling the 911 calls — your head is just turned around. Operator is also one of the three films in this series where the offscreen sound is critically important. Injury Time, Operator and Soap — in all three films, offscreen sound is almost like a character in the film."

Cherry Cake | International Premiere | In attendance: Director Jaine Green | UK | 15 min.
"There are some surprises in this series, as well: Cherry Cake is just a delight, again with two veteran British actors — I don't want to give it away, but you have to wonder how Eve Pearce was talked into appearing opposite Matthew Kelly in the film. It'll be a hot topic of conversation at the Q&A afterwards, when director Jaine Green will be taking questions."
September 29, 2015
VIFF venue manager extraordinaire, the lovely Brie Koniczek (on the right) with VIFF staff
Brie Koniczek has worked with the Vancouver International Film Festival for a number of years, and during her time with VIFF has taken on the herculean task of managing various of the VIFF venues (we first wrote about Brie in 2011), this year and for the past couple of years, the Cineplex International Village site. Last year VanRamblings wrote about Brie ...
"In the centre of an early morning storm at the Cineplex site Brie, and Brie alone, working with volunteer staff, remained calm, always smiling, always genuine (utterly, utterly genuine and humane), always lovely and engaging beyond words, communicative, warming, welcoming and reassuring while assuming the onerous responsibility of taking virtually sole responsibility for overseeing the ingress of three long lines of patrons, distributing the "ticketing chits", directing volunteer staff quietly, efficiently, and humanely, all the while interacting with and re-assuring patrons in all three lines, and down in the will call / rush line-up, that all was well, Brie's commitment always to logistically pristine exhibition management, and a most salutary patron experience."
Of course, Brie does not manage the VIFF Cineplex site all on her own.
In 2015, the good lookin' and quintessentially organized Peter Quin-Conroy, the ever-wonderful and humane Sue Cormier, among others (and let's not forget VIFF's Audience Relations Manager, Mickey Brazeau, quite simply one of my favourite people on the planet), find themselves pulling "management duty" at the VIFF Cineplex International Village site, all to good effect, providing the best possible VIFF patron experience.
Then, along with Mickey, there's the VIFF team of managers who pulled the whole logistically pristine venue management scheme together for 2015 (and wildly successful it is this year, too): in particular, Faye Parlow, VIFF's Operations Manager, and Lori Strong, VIFF's Office & Facility Manager, about whom there has been much positive buzz this year ...
"It was Faye and Lori who, along with Mickey, pulled in new managers this year, and it's the three of them who are in good measure responsible for the success we've had at the various venues, in 2015."
In a future post, VanRamblings will introduce you to the new, 2015 VIFF venue managers, when we'll write about the returning managers, as well. And, of course, it goes without saying (but should be said nonetheless), that all of us who love the Vancouver International Film Festival are grateful-beyond-words for the invaluable role VIFF volunteers play in helping to keep VIFF an accessible, welcoming & pleasurable experience for patrons.
Given all of the above, there is one reigning intelligence overseeing VIFF venue management this year, as he did for the first time last year as the newly-installed VIFF Exhibitions Manager, the one person about whom everyone VanRamblings has spoken with about venue management in 2015 year speaks about in reverential tones of near awe and amazement, and that transcendent personage of nonpareil accomplishment would be ...
Sean Wilson, 2015 Vancouver International Film Festival Exhibitions Manager | VIFF2015
Yes, that would be Sean Wilson above who at VIFF2015 may be found alone, sequestered deep inside a darkened room, almost recumbent and near zen-like in front of the VIFF venue management computer at this year's glorious, one-of-a-kind, long-to-be-fondly-remembered 34th annual Vancouver International Film Festival, you know, the computer that tracks the whereabouts of volunteers (and whether they're going to make their shifts), tracks the gloriously structured and structural venue management team, the computer into which streams messages of importance (the emergent kind, the oh-so-don't let them happen, but gawd it's going to happen anyway emergency variety, and the not-quite-so-problematical non-emergency kind), and at the centre of this maelstrom of information?
The seer, the one, the only Sean Wilson — you likely won't see a great deal of Sean this first week of the Festival, but when you do ... thank him (and thank Brie, too). And, when you find yourself at The Vancity Theatre, acknowledge the very fine Donna Soares (a find by VIFF Audience Relations Manager Mickey Brazeau, who spotted Donna performing wonderful service at the Push Festival), and the peerless Kaen Seguin, Robyn Wilson and Jennifer Tennant at The Centre, and (once again) Peter, Brie, Mickey, Sue and Mike at VIFF's Cineplex site, and all of the fine VIFF venue managers at The Playhouse, SFU Woodwards, The Cinematheque and The Rio.
September 28, 2015
Room | Dir. Lenny Abrahamson | Author: Emma Donoghue | Brie Larson, Jacob Tremblay
Every year, there's a breakout film, usually an independently-produced film, that seemingly comes out of nowhere to take the critics, and appreciative audiences, by storm, emerging as Oscar bait, finally finding itself so ingrained in the Oscar conversation that it goes on to a slew of Academy of Motion Picture Arts and Sciences nominations. In 2015, Room is that film.
Garnering immense positive buzz at the Telluride Film Festival in early September, and going on to win the prestigious People's Choice award at the Toronto Film Festival — where Room received an unprecedented and wildly enthusiastic 15-minute standing ovation — director Lenny Abrahamson's adaptation of Canadian-Irish author Emma Donoghue's acclaimed best-seller (Ms. Donoghue also wrote the screenplay for the film) opens tonight at VIFF2015, at the gorgeous and inviting Centre for the Performing Arts, in what is sure to be a sold-out screening of the probable recipient of Best Picture, Best Actress, Best Supporting Actor (5-year-old local actor Jacob Tremblay will likely become the youngest ever Oscar award nominee), Best Screenplay, and a raft of other accolades, and subsequent Independent Spirit/Gotham and, finally, well-deserved Oscar nominations.
Variety | Justin Chang
The cramped 11-by-11-foot interior of a sealed, sound-proof garden shed isn't the only thing keeping a boy and his mother prisoner in Room, a suspenseful and heartrending drama that finds perhaps the most extreme possible metaphor for how time, regret and the end of childhood can make unknowing captives of us all.
Indiewire | Eric Kohn, Chief Film Critic | A-
Director Lenny Abrahamson seamlessly translates Emma Donoghue's masterful work into cinematic terms with his gripping and involving adaptation, the drama owing just as much to its two stars, Brie Larson and newcomer Jacob Tremblay, whose textured, human-scale performances turn distressing circumstance into a credible and tense tale of survival.
Note: Author Emma Donoghue will be in attendance at tonight's screening of Room to introduce the film, and take part in a Q&A after the screening.
Bring tissues. Get your tickets now. Line up early. See ya tonight, at Room.
September 27, 2015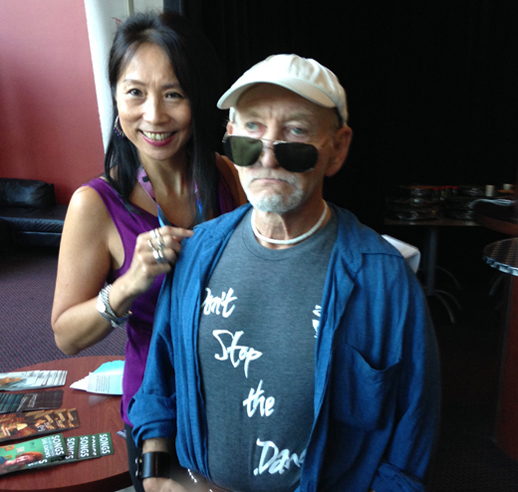 Senior VIFF Programmer PoChu AuYeung, and the ever dour and oh-so-weary J.B. Shayne
Well, here we are into Day Four of the 34th annual Vancouver International Film Festival — the most logistically pristine Festival in all of its 34 voluptuously triumphant years — and the films just keep on comin'. And what a great Festival for world cinema VIFF 2015 has proven to be ...
Non-Fiction (America) | In Transit

In Transit | Albert Maysles' visionary new film | VIFF Canadian Premiere | a VIFF must-see
In Transit (Grade: A+): A non-fiction film that revels in the search for the authentic self, celebrated documentarian Albert Maysles' final film is all at once: groundbreaking, masterful, chillingly powerful, thoughtful, intimate, engaging, philosophical, and an extraordinarily humane chronicle on the narrative power of our everyday lives. As Ronnie Scheib, in Variety, writes, "a fitting farewell to an American ethnographer." Showtimes: October 5th, 10:30am, Cin8; Oct. 7th, 7pm, Cin10; Oct. 8th, 2pm, Cin10. A must-see.
Canadian / Quebeçois | Ville-Marie

Ville-Marie (Grade: A-): Guy Édoin's lushly appointed film keenly observes four characters: Pierre (Patrick Hivon), an ambulance driver coping with PTSD, Marie (the luminous Pascale Bussières), an ER nurse at the understaffed Ville-Marie Hospital, Sophie Bernard (Monica Bellucci), a European actress who's in Montréal to shoot a semi-autobiographical film, and Thomas (Aliocha Schneider), her gay son, who is increasingly insistent that she reveal the name of his father and the circumstances of his birth. Captivating from beginning to end as it comes to focus on the mercies of the protagonists' past tragedies, Ville-Marie moves from strength to strength to strength, from movie's outset to its relevatory denouement. Showtimes: October 1st, 9:15pm, Cin10; Oct. 4th, 10:30am, Cin8.
Non-Fiction (Iranian) | No Land's Song

No Land's Song (Grade: A): Three years ago, the Iranian singer and composer Sara Najafi came up with the idea of hosting a concert in Tehran, her hometown. It was a plan so audacious, it seemed slightly crazy. The concert would be "a festival of the female voice" featuring solo singers — not just Iranians, but artists from France and Tunisia, too. Nothing like it had been attempted in Iran for 35 years: after the Islamic Revolution of 1979, women were banned from singing solo in public.
No Land's Song review: Tender, undeniable, deeply affecting (or, as one critic wrote, "incredibly emotional"), provocative, risky, occasionally hugely depressing and, in the end, thrillingly heartbreaking and heart-stoppingly redemptive, No Land's Song is one of the must-see documentary films at this year's Vancouver International Film Festival. Showtimes: September 29th, 10:30am, Cin8; October 3rd, 9pm & October 5th, 4pm, Playhouse.
September 26, 2015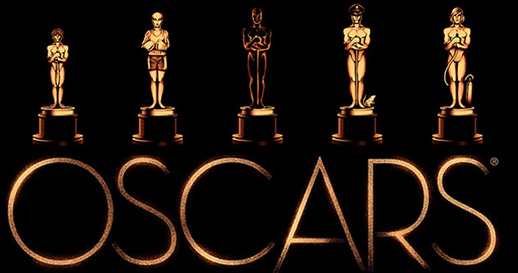 Each year, 75 countries from across the globe submit one very special film from their country to the Academy of Motion Picture Arts and Sciences, as their entry in the Best Foreign Language Film Oscar sweepstakes.
More entries are making their way to the Academy every day, with final submissions due by mid-October. Below you'll find the 12 films that have been submitted by their respective countries that are also screening at the 34th annual Vancouver International Film Festival. As we become aware of further entries that will screen at VIFF, we'll update the "list" below, and alert you in future VanRamblings' posts (and/or on Twitter, @raytomlin).
With more than 200 foreign language features set to screen at VIFF 2015 — an almost overwhelming number of films from which to choose the dozen or more films you'll take in at VIFF this year — the rationale behind today's VanRamblings post is to offer you some small degree of direction as you review the VIFF Guide as to films that may be worthy of your attention.

The Assassin | Taiwan | Hou Hsiao-hsien | Best Director, Cannes 2015 | Review, The Playlist

600 Miles | Mexico | Director, Gabriel Ripstein | Best First Feature, Panorama, Berlin 2015
Ixcanul | Guatemala | Director, Jayro Bustamante | Alfred Bauer Prize, Berlin 2015
100 Yen Love | Japan | Review, Peter Debruge, Variety | Best Japanese Feature, Tokyo
Mustang | France | Europa Cinema, Best European Film | Directors' Fortnight, Cannes 2015
Son of Saul | Hungary | Review, Peter Bradshaw, The Guardian | Grand Prix, Cannes 2015

The Club | Chile | Director, Pablo Larraín | Silver Bear (Grand Jury Prize), Berlin 2015
Aferim! | Romania | Radu Jude | Silver Bear (Best Director), Berlin 2015 | Review, Screen
Rams | Iceland | Grímur Hákonarson | Grand Prix, Un Certain Regard, Cannes 2015

The Second Mother | Brazil | Audience Award, Berlin 2015 | Special Jury Award, Sundance
Embrace of the Serpent | Colombia | Art Cinema Award, Directors' Fortnight, Cannes 2015
Thina Sobabili: The Two of Us | South Africa | Audience Award, 2015 Pan African Film Festival
September 25, 2015
Do you have a hankering to travel to Gotham early in this autumn season?
Thought that, as it would coincide with your sojourn to the city that never sleeps, you might take in a screening or three at this year's prestigious 53rd annual New York Film Festival? Taking a gander at your bank account, though, you conclude, "New York in the autumn would be good, but perhaps not this year. Too bad I'll miss out on the great films at NYFF53."
Fear not avid cinephile, for once again this year our very own homegrown (and equally as prestigious and inviting) Vancouver International Film Festival will share many of the heavily-juried and well-reviewed films that will screen in New York; fifteen out of the NYFF53's thirty films, to be exact.
Hallellujah, for we are saved, as New York hops on a plane, a bus, a train to arrive weary, but invigorated, along the pristine shores of our west coast paradise. Here, then, is the complete list of the 15 celebrated Festival films that will screen simultaneously in both New York and Vancouver ...
Arabian Nights, Vol. 1 | The Restless One | Miguel Gomes | 2015 | Portugal | 125 minutes
A contemporary rethinking of what it means to make a political film, Miguel Gomes' epic paean to the art of storytelling — filmed during Portugal's recent plunge into austerity — offers a generous, radical chronicle of our troubled times, one that honours its fantasy life as fully as its hard realities.
Arabian Nights, Vol. 2 | The Desolate One | Miguel Gomes | 2015 | Portugal | 131 minutes
Unfolding in a more melancholic register, Miguel Gomes' monumental yet light-footed magnum opus shifts tones and genres at will (deadpan neo-Western, Brechtian courtroom farce, tear-jerking melodrama), all the while treating its fantasy dimension as a path to a more meaningful truth.
Arabian Nights, Vol. 3 | The Enchanted One | Miguel Gomes | 2015 | Portugal | 125 minutes
As enthralling as it is eccentric, the final installment of Miguel Gomes' sui generis epic features a sunny interlude of freedom for the heroine Scheherazade and an affectionate documentary chronicle of Lisbon-area bird trappers and birdsong competitions.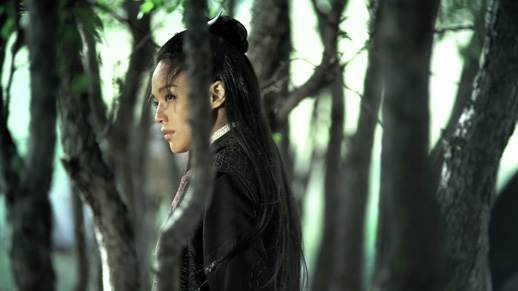 The Assassin | Hou Hsiao-hsien | 2015 | Taiwan | 105 minutes
Crystalline in beauty and oblique in narrative, this year's Cannes Best Director winner Hou Hsiao-hsien's eagerly awaited wuxia stars Shu Qi as a Tang Dynasty assassin, dedicated to the art of killing until memory transforms her course of action.
Brooklyn | John Crowley | 2015 | VIFF Opening Gala | Ireland | 105 minutes
Saoirse Ronan, as vibrantly alive as a silent-screen heroine, plays Eilis, who leaves her native Ireland in the early 1950s, slowly builds a better life for herself, and is then called back home, to another possible future, in this lovely adaptation of Colm Tóibín's novel.
Cemetery of Splendour | Apichatpong Weerasethakul | 2015 | Thailand | 121 minutes
A hospital ward full of comatose soldiers wage war in their sleep on behalf of long-dead feuding kings in the wondrous new film by Palme d'Or winner Apichatpong Weerasethakul, a sun-dappled reverie that induces in the viewer a sensation of lucid dreaming.
Experimenter | Michael Almereyda | 2015 | USA | 108 minutes
Michael Almreyda's portrait of Stanley Milgram (Peter Sarsgaard), the social scientist whose 1961 "obedience study" reflected back on the Holocaust and anticipated Abu Ghraib, is both appropriately uncompromising and surprisingly compassionate.
The Forbidden Room | Guy Maddin, Evan Johnson | 2015 | Canada | 132 minutes
In his insane magnum opus, cinema's reigning master of feverish filmic fetishism embarks on a phantasmagoric narrative adventure of stories within stories within dreams within flashbacks in a delirious globe-trotting mise en abyme, diving deeper than ever.

In The Shadow of Women | Philippe Garrel | 2015 | France | 73 minutes
The exquisite new film by the great Philippe Garrel offers a close look at infidelity — not merely the fact of it, but the particular, divergent ways in which it's experienced and understood by men and women.
The Lobster | Yorgos Lanthimos | 2015 | United Kingdom, Greece | 118 minutes
In the future, single people are rounded up and sent to a seaside compound, given a finite number of days to find a match, and turned into animals if they fail. Welcome to the latest dark, dark comedy from absurdist Greek director Yorgos Lanthimos. Winner of a Cannes Jury Prize.
The Measure of a Man | Stéphane Brizé | 2015 | France | 93 minutes
Dispassionately monitoring the progress of its stoic unemployed everyman (Vincent Lindon, in his finest performance to date, which earned him the Best Actor prize at Cannes) as he submits to a series of quietly humiliating ordeals in his search for work, this powerful and troubling film reveals the realities of our new economic order.
Mountains May Depart | Jia Zhangke | 2015 | China | 131 minutes
An epically scaled canvas of life in contemporary China, Jia Zhangke's new film spans three decades in the lives of its increasingly estranged characters, from the dawn of the capitalist explosion to the near future.

My Golden Days | Arnaud Desplechin | 2015 | France | 123 minutes
Arnaud Desplechin reaches Shakespearean heights with his intimate yet expansive new film, three varied but interlocking episodes in the life of his hero, with the wondrous experience of first love between Paul (Quentin Dolmaire) and Esther (Lou Roy-Lecollinet) at its core.
Right Now, Wrong Then | Hong Sangsoo | 2015 | South Korea | 121 minutes
A middle-aged art-film director and a fledgling artist meet — she knows he's famous but doesn't know his films, he'd like to see her paintings. Every word, pause, facial expression, and movement in Hong Sangsoo's masterful new film is a negotiation between revelation and concealment.
The Treasure | Corneliu Porumboiu | 2015 | Romania | 89 minutes
A man is approached by his neighbour with a business proposition: lend him some money to look for buried treasure in his family's backyard and they'll split the proceeds. Romanian director Corneliu Porumboiu's magical modern-day fable stays continually surprising and funny.
September 24, 2015
Throughout the year, the Vancouver International Film Festival's team of programmers travel the globe in search of the very best in world cinema, attending the better-known festivals such as Sundance in January, Berlin in February, Hong Kong and South by Southwest in March, Tribeca in April, Cannes in May, Seattle in late May through mid-June, as well as the myriad smaller but still prestigious film festivals in Rotterdam, Edinburgh, London, Locarno and the Czech Republic, among many, many other Festivals.
In late September of each year for 16 days, world cinema arrives on our shores, providing a window on the world, screenings scheduled once, twice or three times at VIFF, the vast majority of films never to be seen in our cinemas ever again. Either you see that very special, award-winning Turkish or Iranian, Japanese or Romanian, Chilean or Ugandan film as part of the annual Vancouver International Film Festival, or you will have missed out.
And what of those very special, award-winning films you'll want to place on your VIFF 2015 screening schedule.

September 21, 2015
The 34th annual Vancouver International Film Festival kicks off Thursday, September 24th with the Opening Gala screening of the probable Oscar contender Brooklyn, at the sumptuous 1800-seat Centre for the Performing Arts (see viff.org for details), offering a dizzying 16-day array of movies — 355 of them to be exact, from 70 countries across the globe.
Here's some advice on how to navigate the madness.
Wondering what movie to choose? VIFF has conveniently sorted its many offerings into six major themes this year: Deep Time, First Nations, The Great Divide, VIFF Impact, Hidden Past, Digital Futures, and On Comedy.
As has long been the case, you can browse film listings by programme or category: Non-Fiction, Canadian Images, BC Spotlight, Dragons & Tigers, International Shorts, Altered States, and Cinema of Our Time.
VIFF Executive Director Jacqueline Dupuis' 7-film Style series returns for a second year, as does the annual Spotlight on France series, which in 2015 features 12 outstanding Gallic features. Word out of VIFF has it that the five Romanian films are all excellent, and deserving of cinephile attention.
Wondering about how and where to buy tickets? There's no one central box office; you can, however, purchase tickets anytime online at viff.org, and print out your tickets at home. Note that there is a service charge for online and phone orders: $1 per single ticket, up to $5 per order. Purchase of the annual $2 membership is required by law before ordering tickets.
Tickets are also available at all of the theatre box offices.
The venues this year are, once again, The Centre for the Performing Arts, on Homer at Robson; Cineplex's International Village, on Pender Street (the old Tinseltown); the eastside's Rio Theatre, Commercial Drive at Broadway; SFU's Goldcorp Theatre for the Arts, at 149 West Hastings, at Abbott; the Vancouver Playhouse, on Hamilton Street at Dunsmuir; The Cinematheque, on Howe; and the always inviting and oh-so-comfy Vancity Theatre, on Seymour (VIFF's year-round venue!).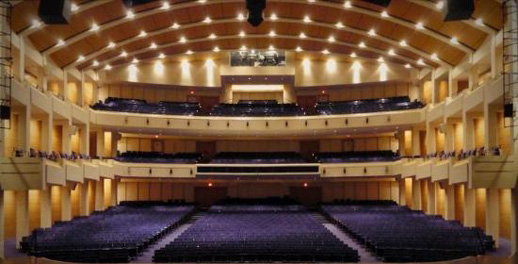 Please note: you can buy tickets for any Film Festival screening at any one of the seven Festival venues (during hours of operation). Tickets prices range from $10 for youth to $14 for adults, with Gala screenings priced at $22. There are a range of discount ticket packs, as well as passes that may be acquired, ranging in price from $180 for the Matinee Pass to $330 for the student or senior pass, and the $420 full 16-day Festival pass.
Patrons can find out how busy a screening is expected to be by going online, and checking tickets.viff.org.
Confused? Any questions you may have can be answered by e-mailing the Festival at info@viff.org, or by calling 604-683-FILM (3456), anytime between 10am and 7pm. Most questions can be answered, as well, simply by going online to viff.org/festival, or by taking a gander at the gorgeous, absolutely free booklet, VIFF - The Complete Guide, available almost everywhere across Metro Vancouver.
Once again this year, a VIFF app will be available on Apple's App store, or through Google Play, for Android phones. Twitter will also prove a good resource for Festival information (@VIFFest).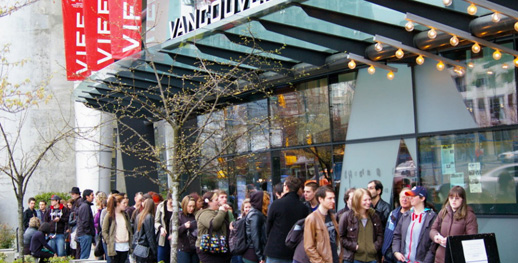 Wondering about all those lines? Each VIFF screening will have three: a pass-holder line (for those with passes hanging around their necks; you know who you are), a ticket-holders line (for those with tickets in hand), and a rush line. Standby tickets, for screenings that are sold out, go on sale 10 minutes before showtime, at full price (cash preferred). No matter which line you're in, arriving at least 30 minutes early is a good idea, particularly if you're picky about where you sit.
Wondering about food and drink? Though most VIFF venues serve standard cinema fare, there are a great many eateries nearby all of the venues where you might purchase a snack, or sit down to a meal. Outside food is officially not allowed, but VIFF-goers have been known to get away with it; be discreet and tidy (absolutely no food to be taken inside at The Centre, though).
Wondering about travel to, and around, the Festival? Transit is best, walking is second best. Parking is spotty, and expensive. All of the venues are located in the downtown core, so getting around shouldn't prove too much of a challenge.
Room, Audience Award winner at the Toronto Film Festival, and certain Oscar contender
Wondering which movies will be back post-VIFF? Here are just a few VIFF movies that will return soon for regular runs: the Telluride / Toronto Film Festival stunner Room, certain Oscar nominee Brooklyn, I Saw The Light, Youth, Cannes Palme d'Or winner Dheepan, multiple Berlin Film Festival award winner 45 Years, Brazil's 2015 Best Foreign Film Oscar nominee, The Second Mother, the film that took Cannes by storm Son of Saul, Meru, The Assassin, and doubtless many more. You might, of course, want to see these movies at VIFF because of the possibility of special guests, or the fun of catching something early — but you also might want to wait and see the films without the VIFF crowds.
Most years, VanRamblings presents a list of the 20 must-sees; this year we'll depart from our usual practice by presenting the favourite, can't miss films as identified by the Vancouver International Film Festival's retired Festival Director (who has now taken on the title of Chief Programmer), Alan Franey.
"A central mandate of the Vancouver International Film Festival is to entertain, but more than that we want VIFF films to enlighten," says Franey. "We're different than any other film festival because of our commitment to the multi-cultural mosaic. VIFF patrons have told us over the years that they're not interested in the big Hollywood films, or the presumed Oscar contenders, although we have programmed a handful of those often worthy films, titles that you'll find in this year's VIFF Guide."

"VIFF is a community-based Festival serving the broadest cross-section of the 2.4 million of us who live across Metro Vancouver, in every ethnic community, from every part of the world. No other Canadian festival brings in 355 films, or more, from 70 different countries, with as strong an emphasis on the films of East Asia, and world cinema. Vancouver's continued dedication to the dynamic of multi-cultural films has contributed greatly to VIFF's ongoing success."
Here they are then, Alan Franey's favourite "under the radar" films screening at VIFF 2015 ...
France's The Measure of a Man. Vincent Lindon picked up the Best Actor award at this year's Cannes Film Festival, in a film the VIFF guide describes as "Stéphane Brizé's profoundly humanist and exceedingly timely film," various critics stating that Measure is social drama similar to the work of the Dardennes Brothers (or even Ken Loach), a film that spares no harrowing detail in this working-class chronicle of an unemployed father trying to make ends meet, his unemployment benefits soon to run out, his income so reduced that there is not enough money to pay the mortgage, and maintain his wife and handicapped teenage son. In the film, Brizé seeks to evoke the resistance in the working class to the wave of factory closures and mass layoffs since the outbreak of the global financial crisis in 2008.
Also among Alan's favourites, there's New Zealand's A Flickering Truth, Holland's Schneider vs. Bax, Iceland's Rams, Ireland's One Million Dubliners, the U.S.A.'s 3 1/2 Minutes, 10 Bullets and Experimenter, Lithuania's The Summer of Sengalié, Poland's Body, Israel's Tikkun (a multiple award winner), Brazil's Absence (which Alan said knocked him out), and all three volumes of Portuguese director Miguel Gomes' triptych, Arabian Nights (which Alan recommends not be watched back to back, but over a period of days ... three screenings of each film in the series has been scheduled).
Commencing Thursday, September 24th, VanRamblings will provide daily coverage of the Festival, which will continue right on through until Festival's end on Friday, October 9th, as has been the case in past years.
Now you know almost all there is to know about the 34th annual Vancouver International Film Festival, save actually sitting down to watch two dozen or more of the very best in world cinema, a process that offers always a necessary and invaluable window on our ever-changing world.
Happy VIFF-ing!

September 4, 2015
The most glorious time of year for cinéastes across the globe occurs in the month of September, as five prestigious film festivals programme films that in the months to come will take the world by storm, set the stage for Oscar season, and for true diehard festival attendees — in evanescent moments of cinematic splendour — allow the screening of hundreds of films spanning the globe in origin, to be seen only within the rarified humanist atmosphere of the film festival, thereafter to vanish forevermore. Sigh.
Only 48 short hours ago, the 72nd annual Venice Film Festival kicked off with the out of competition world première screening of Baltasar Kormakur's emotionally riveting mountain climbing thriller, Everest, providing bursts of anxiety and cliff-hanging 3D drama in the star-studded Palazzo del Cinema on the Lido. Fortunate for Vancouver's anticipatory hometown cinephile crowd, a goodly number of the lauded Biennale di Venezia films will find their way to our calming and beatific shores, as the always glorious and transformative 34th annual Vancouver International Film Festival sets about to screen many of the Venice Film Festival award-winners, our very own illustrious Festival-by-sea commencing at 10am, Thursday, Sept. 24th, completing its run late, late on Friday, October 9th.
Earlier this week, the fine folks at the Vancouver International Film Festival announced that their Opening Gala film will be the smash Sundance hit, Brooklyn. One of this autumn's most anticipated film releases, and a certain Best Picture Oscar nominee, with Saorise Ronan a lock for a Best Actress Oscar nod, in his The Playlist review of Brooklyn, Rodrigo Perez wrote ...
Home is where the heart is, and love, longing, and grieving for the departed fragments of our lives we can never return to are lovingly realized in John Crowley's exquisitely crafted and beautiful Brooklyn. Based on the novel by Irish author Colm Tóibín, and delicately adapted by Nick Hornby, Brooklyn tells the story of Eilis Lacey (Saoirse Ronan), an Irish immigrant who travels to America in the early 1950s for a more prosperous life.

With empathetic specificity, Brooklyn nails the emotional complexity of homesickness beyond mere melancholic nostalgia. It's a despair for the absence of friends, family, and comforting familiarities that define our lives, but as well a lovesick longing for a past that no longer exists; a tearful goodbye for a moment in time now awash in memory. With a beautiful tenderness that never rings false, Crowley's graceful film fills in every emotional contour with warmth and sensitivity.

A heartbreaking and poignant story about choices, country, commitments, sacrifice, and love, Brooklyn is a superb, luminous, and bittersweet portrayal of who we are, where we've come from, where we're going, and the places we call home.
Brooklyn makes its Vancouver début at the Centre for the Performing Arts, at 7pm on Thursday, September 24th (the Festival has programmed two additional screenings of this must-see VIFF 2015 première).
Meanwhile, Curtis Woloschuk, Jack Vermee and the editorial members of VIFF's publication team released this year's glossy 108-page programming guide to the 2015 Festival, currently available at the Vancity Theatre, but soon to be available at libraries across Metro Vancouver, as well as bookstores, coffee shops, video stores and most any place that people gather. An impressive humanist document, The Complete Guide makes for a compelling read, as it sets about to provides a road map to the singularly most engaging arts event on the autumn calendar.
On Thursday, the Telluride Film Festival programming staff released the up until then secret list of future Oscar nominees set to screen in the southwestern mountainous climes of Miguel County, Colorado. The incomparable list of films that attendees will screen over the four-day Labour Day weekend, kicking off today, represent the very best in cinema that will be released in 2015 (note should be made that every Best Picture Oscar winner over the past 10 years made its début at Telluride).
Several of the films making their début at Telluride are also scheduled to screen at our very own VIFF, including certain Oscar contender, Son of Saul (which took Cannes by storm); Berlin Film Festival award-winner, 45 Years; Jafar Panahi's Taxi; Lenny Abrahamson's much-anticipated Room; and, Avishai Sivan's shocking Festival winner, Tikkun, among many other prestigious award-winning international films of cinematic excellence.
Perhaps the most hotly anticipated film making it's international début at Telluride is Sarah Gavron's Suffragette, the film's star — the luminous Carey Mulligan — a certain Best Actress Oscar contender. Suffragette arrives in Vancouver in late October.
Each year for the past 30 years and more, media from across the globe travel to the centre of the universe, as a calvacade of A-list Hollywood stars converge on Canada's largest metropolitan centre for the Toronto Film Festival, where the movie industry is afforded the opportunity to present cinema's (read: Hollywood's) very best, where the prestige films on offer at TIFF will garner critical and, some months down the road, Oscar attention, where films reviewed in the hothouse atmosphere of Toronto to rapturous acclaim capture the public's imagination (how could they not?), pouring hundreds of millions of dollars into Hollywood's already overladen coffers, gifting Hollywood's woebegotten producers with the Oscar hardware that says, "You done good Hollywood. We forgive you for the plethora of cynical CGI-infected comic book movies. Thank you. You've done yourself proud."
Last but certainly not least, there's the heavily juried New York Film Festival, the 53rd version of which commences September 25th, the day after our very own festival by the sea, la-la-land's always wonderful Vancouver International Film Festival, gets underway.
Can't travel to New York for NYFF53? Not to worry. Although it drives VIFF print traffic mavens Kathy Evans and Selina Crammond absolutely bonkers, a goodly number of NYFF53's finest also screen in Vancouver (Kathy and Selina on the phone with New York hourly to ensure the one and only "print" of the film makes it to Vancouver following the New York screening).
In 2015, New York and Vancouver share Miguel Gomes's monumental yet light-footed magnum opus, Arabian Nights, Volumes 1, 2 & 3; Cannes Best Director winner Hou Hsiao-hsien's, The Assassin; Brooklyn, Saoirse Ronan's vibrantly alive emigré epic; Cemetery of Splendour, the wondrous new film by Palme d'Or winner Apichatpong Weerasethakul; Experimenter, Michael Almreyda's portrait of Stanley Milgram (Peter Sarsgaard), the social scientist whose 1961 "obedience study" reflected back on the Holocaust and anticipated Abu Ghraib.
The Forbidden Room, Guy Maddin's insane and phantasmagorical magnum opus; In the Shadow of Women, the exquisite new film by the great Philippe Garrel, who takes a close look at infidelity, and the divergent ways in which it's experienced and understood by men and women; The Lobster, absurdist Greek director Yorgos Lanthimos' acclaimed Cannes Jury Prize winner; and The Measure of a Man, Stéphane Brizé's powerful and troubling new film, which earned Vincent Lindon the Best Actor prize at Cannes.
Mountains May Depart, Jia Zhangke's newest epic, spanning three decades in the lives of the film's increasingly estranged characters, from the dawn of China's capitalist explosion to the near future; My Golden Days, Arnaud Desplechin's triptych exploration of first love; Right Now, Wrong Then, Hong Sangsoo's wry comedy of manners, laced with heavy drinking & regret; and, The Treasure, Romanian director Corneliu Porumboiu's magical modern-day fable, which Variety called, "a deadpan gem."
Count 'em. Fifteen of the New York Film Festival's 30 heavily juried films will screen in Vancouver, virtually simultaneously with the Big Apple.
Film festivals offer a window on our world, and an intimate exploration of the lives of folks just like us, who reside in every far flung country across our globe. The Vancouver Film Festival: 16 days, 70 countries, 355 films.
Tickets (and passes) are on sale now for the 34th annual Vancouver International Film Festival at the Vancity Theatre, and soon at these listed locations. When I dropped by the Vancity on Thursday to pick up my hot-off-the-press copy of VIFF's wonderfully gorgeous and expansive The Complete Guide (it's free folks — pick up a copy, and schedule a dozen films, or three) ticket sales were brisk. A heartening sight to see, indeed.
Today's Festival column constitutes the first of many such columns that will focus on the Vancouver International Film Festival. Commencing September 24th, VanRamblings will take a 17-day break from coverage of the federal election, VIFF winning out over Stephen Harper, Tom Mulcair and Justin Trudeau. Last year, VanRamblings covered Vancouver's municipal election, and in consequence our usual VIFF coverage suffered — not this year!