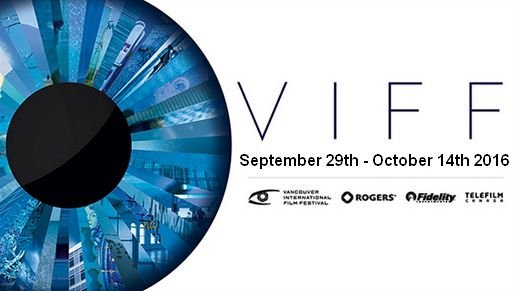 There is always something new to see at the Vancouver International Film Festival, and always an acclaimed director debuting a new film that is worth catching up with. It's a lesson that should be kept in mind as the ever-competitive fall movie season — of which this now 35-year-old festival has, surprisingly for many, long been an important pillar — gets underway.
The VIFF programme this year as in the past contains multitudes — that it counts short masterworks, below-the-radar genre items and avant-garde mind-blowers among its essential offerings each year — is a fact that easily gets lost amidst the deafening reams of Oscar hype that issues forth throughout the fall movie season. A massive annual confluence of art and industry, as well as a cinematic buffet of tremendous cultural and aesthetic diversity, can invariably be reduced to just a handful of heat-seeking titles.
In today's VIFF highlights column, VanRamblings will introduce you to four more films that may or may not garner Oscar attention, but should most certainly garner attention from you in order to sate your cinematic palate.
Aquarius: One of VanRamblings' favourite 2012 highlights was Brazilian director Kleber Mendonça Filho's Neighbouring Sounds, which we called a masterwork. In 2016, Mendonça is back with Aquarius, the controversial Cannes debuting film that Brazil did not choose as its Best Foreign Film Oscar entry (at Cannes, Mendonça protested the suspension / inevitable impeachment of Brazilian president Dilma Rousseff, holding a sign that read "Brazil is experiencing a coup d'etat" and "54,501,118 votes set on fire!"), which means that if you don't see Aquarius at VIFF you may not get to see it at all — now, there's incentive enough to see the work of this master.
Variously described as a richly detailed and colourful character study, with a riveting and magnetic performance by Sonia Braga at the film's centre, Braga plays Clara, a 65-year-old widow and retired music critic, who refuses to sell the beloved Recife beach apartment she's lived in for most of her life, finding herself under attack from a powerful property company, former neighbours, and members of her own family who question her judgement.
Says Giovanni Camia in Filmstage, "Aquarius establishes Mendonça's authorial voice & his place as one of the most eloquent filmic commentators on the contemporary state of Brazilian society," going on to write ...
"Aquarius' central narrative has a clear social-allegorical dimension, the film's opening introducing two important motifs: a bygone sense of unity that has disintegrated in the present, and the idea of memory — and therefore history — as embedded in materials being swept away by contemporary economic processes. Mendonça's despondency at these developments is succinctly expressed through the dissolve that closes the scene: a shot of the apartment filled to the brim as the entire family dances together gives way to one of the same apartment, 34 years later, now empty.

Clara is the film's heroine and Braga deserves high praise for her phenomenal performance. Stately, headstrong, and all-too-recognizably human, she's a delight to watch from start to finish, keeping the viewer mesmerized by her charisma and intensely rooting for her victory. And, anyway, how could one not love a 65-year-old who smokes a joint before the final showdown with her nemeses?"
Clearly, you'll want to place Mendonça's Aquarius on your must-see list.
American Honey. The North American debut for acclaimed British filmmaker Andrea Arnold (Fish Tank), American Honey took Cannes by storm back in May, Hollywood Elsewhere's Jeffrey Wells writing ...
"American Honey is a truly exceptional film, a kind of millennial Oliver Twist road flick with Fagin played by both Shia Labeouf and Riley Keogh (Elvis' granddaughter) and Oliver played by newcomer Sasha Lane ... but with some good earthy sex thrown in. There's no question that Honey stakes out its own turf and whips up a tribal lather that feels exuberant and feral and non-deodorized. It doesn't have anything resembling a plot but it doesn't let that deficiency get in the way. Honey throbs, sweats, shouts, jumps around and pushes the nervy. (Somebody wrote that it's Arnold channelling Larry Clark) It's a wild-ass celebration of a gamey, hand-to-mouth mobile way of life. And every frame of Robbie Ryan's lensing is urgent and vital."
Praise for American Honey is near universal, the acclaimed Jury Prize winner at Cannes this year, Variety's Guy Lodge writing ...
"American Honey is a ravishing feminine picaresque, a scrappy, sprawling astonishment, as a girl's gaze meets a boy's across the packed aisles of a Midwestern Walmart, the euphoric EDM throb of Calvin Harris and Rihanna's 2011 smash We Found Love hijacks the soundscape, setting a love story emphatically in motion by the time he hops up to dance on the checkout counter. "We found love in a hopeless place," the song's chorus ecstatically declares, over and over, as well it might — does it get more hopeless than Walmart, after all? It's a gesture so brazenly big and romantically literal that it can't help but have your heart, and it's such an early, ebullient cinematic climax that Arnold dares repeat it two hours later, cranking up the song again in a more fraught, nervous context. Like much of what the director risks, she shouldn't get away with it, but most defiantly does."
We're in. Can't wait. See ya at a VIFF screening of American Honey.
Elle. As Variety critic Guy Lodge writes at the outset of his review of Elle,
"You've never seen a rape-revenge fantasy quite like Elle, not least because the rape, revenge and fantasy components of that subgenre have never been quite so fascinatingly disarranged. Knowingly incendiary but remarkably cool-headed, and built around yet another of Isabelle Huppert's staggering psychological dissections, Paul Verhoeven's long-awaited return to notional genre filmmaking pulls off a breathtaking bait-and-switch: Audiences arriving for a lurid slab of arthouse exploitation will be taken off-guard by the complex, compassionate, often corrosively funny examination of unconventional desires that awaits them."
Sometimes you want to go into a VIFF knowing almost nothing about the film. VanRamblings could quote at length a surfeit of critics like The Hollywood Reporter's Jordan Mintzer, who writes about Elle that it is "a beautiful dark twisted French fantasy" or Lisa Nesselson in Screen Daily who writes, "Elle features a tour de force turn from Isabelle Huppert, the film suspenseful and unsettling from first frame to last, a delectably twisted tale of a woman who reacts in unconventional ways to being raped by an intruder, the film a shocking amoral romp with dark humour in curt dialogue exchanges." ... but, in this one particular instance, apart from the snippets above, we'll leave it up to you as to whether you wish to attend a VIFF screening of Elle, with the peerless, Oscar nominatable Isabelle Huppert at film's centre, and Dutch director Paul Verhoeven back at top of form.
Fire at Sea. Winner of the Golden Bear at Berlin (read: the top prize), and one of the most buzzed about documentaries of the year, Gianfranco Rosi's superb and haunting illumination of the Syrian refugee crisis, in addressing Africa's migration woes Fire At Sea turns it humanist focus on the 150,000 migrant refugees who cross from Libya in overcrowded boats each year to make their first contact with Sicily and European soil.
Capturing the migrant drama through the periscope of his camera, Rosi focuses on the small Sicilian island of Lampedusa, where wave upon waves of desperate boat people bring their dramas, tragedies and emergencies to Europe's shore, and the place where the the Italian navy and coast guard rescue as many survivors as they can. Writes Demetrios Matheou from Berlin in his IndieWire review ...
"The selection of characters is small, precise. The dominant personality of the film is Samuele, a nine-year-old boy and a terrific bundle of good humour and contradictions, not least the fact that while confidently clambering around the island's rocky hills with his trusty, homemade slingshot, he's uncomfortable on water, and prone to seasickness, which is a little inconvenient for an islander.

We follow Samuele at school, with his uncle on his boat, and his grandmother at home, and roaming the island with his friend. When he has to wear an eye patch to deal with his lazy eye (a convenient metaphor for Rosi, perhaps, aimed at the less conscientious of those in the international community?) it plays havoc with his slingshot aim; when speaking to the doctor about his breathing problems, he wonders himself if it may be because he's anxious, a little Italian Woody Allen in the making."
Fire At Sea is one of the most talked about documentaries of the year, and chances are Rosi's film won't make it back to our shores, with VIFF likely providing your sole opportunity to screen Gianfranco Rosi's compassionate, humane, powerful, at times shocking but intensely human, documentary.
Today's, and previous VanRamblings' VIFF 2016 columns that present information, trailers, and reviews by thoughtful and erudite critics of films screening at VIFF 2016 — and soon, much more — may be found here.
Posted by Raymond Tomlin at September 22, 2016 12:15 AM in VIFF 2016