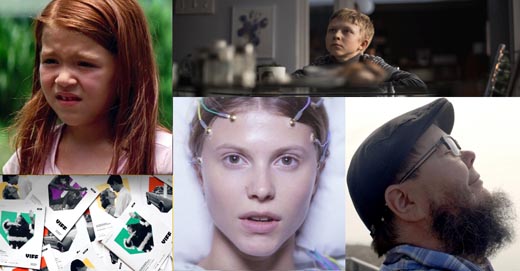 VanRamblings preview coverage is getting down to the crunch, given that the 36th annual Vancouver International Film Festival will nominally get underway this upcoming Thursday, and kick off in its full glory on Friday, September 29th. So many fine films to preview for readers, so little time.
If you've not read VanRamblings' opening orientation column for VIFF 2017, you'll want to click on the link that has just been provided you. If you're looking for all of our coverage to date, simply click here.
In 2017, in addition to coverage of VIFF, VanRamblings is covering the Vancouver civic by-election, which somewhat 'less partisan' coverage oughta ramp up this week. Arising from our coverage of the by-election, VanRamblings' coverage of VIFF 2017 will be somewhat prejudiced. Still, we're almost as addicted to the film festival as has long been the case that we may not be able to help ourselves in providing more VIFF coverage.
Each September, the fine folks at VIFF present advance screenings of films set to 'unspool' at VIFF, films where VIFF will bring in writers / producers / directors or actors associated with a film. Of all the films in preview, by far the film with the most buzz is Melanie Woods' Shut Up and Say Something, the must-see BC Spotlight film screening at VIFF 2017 on Wednesday, Oct. 4th at 6:15pm and Sunday, Oct. 8th at 12:30pm, at the Vancouver Playhouse. Spoken word artist Shane Koyczan (the "protagonist" in the film) and the film's director will be in attendance at both screenings.
Each year the prestigious and heavily juried New York Film Festival takes place at the same time that the Vancouver International Film Festival does. Can't make it to New York for NYFF55, not to worry — this year the 55th edition of the New York Film Festival shares 12 films with VIFF, which we'll write about this upcoming Thursday, the kick off day for both festivals.
The trailer for Thelma, above, is there for a reason — cuz Thelma will screen this Friday, Sept. 29th at 1pm at the International Village (and again on Monday, October 9th, 6:30pm at the Vancouver Playhouse — and will also screen Friday and Saturday, October 6th and 7th at NYFF55 (just in case you want to take a break from VIFF and catch a screening of Thelma in New York). This Norway/Sweden/France/Denmark film directed by Joachim Trier (oh, c'mon, you know that Trier's 2011 award winner, Oslo, August 31st just knocked your socks off) is another must-see at VIFF.
Here's what Rodrigo Perez, in his review on The Playlist, has to say ...
Trier's beguiling, thought-provoking and icy supernatural thriller is his most ambitious film to date and yet still possesses the essence of the young filmmaker's preoccupations about mental disorders and souls grappling with subconscious turmoil.

Moody and chilly, Thelma brings foreign language and arthouse sensibilities to the genre of the inexplicably psychic and mystical and this mélange — Stephen King fascinations and Ingmar Bergman's fearful, existential relationship with God — makes for an utterly spellbinding portrayal of the unconscious mind and the terrible implications of transformative power. And yet, for all its genre tropes, Thelma is character-driven first and foremost and plays out like a vivid and nightmarish version of a coming of age story.
One more note before we close out today's column: the big buzz film at Telluride this year, the film that knocked the socks off of filmgoers and critics alike at the Toronto Film Festival earlier this month, the film that is a lock for a slew of Academy Award nominations, including Best Picture (which it could win) and Best Actress a lock for Saoirse Ronan, with a very probable Best Supporting Actress Oscar win for the always wonderful Laurie Metcalf, a simply stunning out of the blue début success for its novice director and longtime indie actress Greta Gerwig, yes, we're writing about Lady Bird, which will screen at VIFF only once: on Monday, October 9th, 4pm at the Centre for the Performing Arts, after which it'll be a whole month before the film opens in wide release Friday, November 10th.
Full VanRamblings coverage of VIFF 2017 is available by clicking here.
Posted by Raymond Tomlin at September 25, 2017 2:21 AM in VIFF 2017