Weblogs
January 12, 2009
One of the most salutary aspects of surfing the web endlessly is running across a blog, or in this case a vlog, of a previously undiscovered talent, an individual with an entirely authentic 'voice' and approach, someone destined for broad recognition, and in their own sphere, 'stardom'.
Such a talent is Alex, an Australian girl who looks to be all of 15 years old, but possessing one of the most original voices we've seen on screen this year. Unprepossessing, fresh, truth-telling and laugh out loud and often bitingly honest, Alex is also a gifted filmmaker (she knows what works and what doesn't, and her editing and framing are particularly praiseworthy).
Today, VanRamblings presents Alex to you, on ScissorFilm. You'll be hearing much more from and about her, in the weeks and months to come.
May 31, 2004
The Washington Post's Dan Froomkin publishes a thought-provoking article in the latest issue of the Online Journalism review, titled Ideas for Online Publications: Lessons From Blogs, Other Signposts. The author of washingtonpost.com's White House Briefing column ruminates on how new media — and the blogging phenomena — must continue to evolve.
The most successful blogs all have something in common. Their authors are unashamedly enthusiastic about the topic at hand. (Often, of course, they're outraged.) The lesson: There is no virtue in sounding bored online.
Froomkin argues for risk-taking online journalism — defined by voice, vision, passion, personality and outrage. Even so, he suggests, "we shouldn't be so damn serious ... the truth is, fun things click on the Web."
May 22, 2004
According to a survey of 17,159 weblog readers, conducted by BlogAds, 61% of blog readers responding to the survey were over 30, and 75% make more than $45,000 a year.
Other interesting survey findings include, that in the last six months:
50% have spent more than $50 online on books.
47% have spent more than $500 online for plane tickets.
54% get their news online.
21% are themselves bloggers.
50% have contributed more than $50 to a cause or candidate, and 5% have contributed more than $1000.
The full survey results are available
here
.
May 20, 2004
As Wonkette says, "They make it seem so dirty".
May 11, 2004


Standing up for the little guy against the big rich obnoxious guy: that's the mission of blogs, don't you think? Or, at least it should be.
Three satirical, American-based websites — which have been written about before on VanRamblings — have taken on this 'class warfare' task as their raison d'être. The creative forces behind the sites are a self-described collection of misfits, sitting in their underwear in front of their computers, publishing snarky, and timely, commentary — and to date have proved wildly successful in their mission.
Gawker, Wonkette and, the newest West Coast member of the gossip family, Defamer obsessively catalogue the superficial (whether it be about politicians or movie stars); get the scoop on, and take to task, poncy journalists and illiberal celebrities; and comment on American fauna of every variety for "smart consumers, smart readers who still love trash but want to know the real deal."
Choire Sicha, the creative force behind the blog Gawker.com, says that job one for Defamer is "to cover the industry. We want to know the whole travails of Michael Eisner at Disney, about pilots, (and) box office."
In the course of his NPR radio interview with Madeleine Brand, Sicha admits that "we say ridiculous, foolish things all the time, and I think that's the way it should be on the web. It's moving fast, we want to have breaking news first, and we want to have seat-of-the-pants reactions."
April 27, 2004
"To see beyond their own little world and get a sense of what's really going on, journalists and readers need to get out of their pajamas," says George Packer in the upcoming issue of Mother Jones magazine.
First, a confession: I hate blogs. I'm also addicted to them. Hours dissolve into nothing when I suit up and dematerialize into the political blogosphere ... beaming myself outward along rays of pixelated light to dozens of satellites ... until I'm light-years from the point of departure and can rescue myself only by summoning the will to disconnect ... landing with a jolt in front of my computer. Before long, though, I'll venture forth again to see what's new out there — because the blogosphere changes from instant to instant.
As Packer says, "blogs are addictive — that is, both pleasurable and destructive: They're so easy to consume, and so endlessly available."
Blogs are all about unvarnished opinion, yours and mine and everyone else's, a manifestation of the old art of political pamphleteering — offering a constellation of opinion.
In an age when the corporate media's idea of journalism is meant to lead us to the belief that journalism is all about objective reporting, we know that self-serving suggestion to be nothing more than yet another corporate lie we're told, designed to keep us misinformed and alienated from political action that would better the conditions of our lives.
Long live blogging. Keep yourself informed: click on a blog to your right.
April 4, 2004

THE WONKETTE: Ana Marie Cox is the saucy writer behind a weblog about politics that is attracting a following in election-year Washington, D.C.
The Washington Post's Anne Schroeder, in an interview with The Christian Science Monitor's Danna Harman, references Washington, D.C.-based blog, wonkette.com, and says of editor Ana Marie Cox: "She's fun and fresh and right on the money — and is writing what others think but can't always write ... She can curse, for example."
Harman, herself, writes that wonkette.com "is also another example of the boundary-busting powers of the Internet, where writers like to be less deferential to authority" — an entirely salutary trait in a writer, always.
Mischief-making, with a sense of humour and a fresh, informed and irreverant take on the events of the day, now that sounds like a formula for blogging success. And, of course, it doesn't hurt that Ms. Cox's politics are left — "big fat commie pinko," as she puts it.
April 3, 2004

Blogging statistics bane of a web loggers existence
Earlier in the week, when reading Debra Galant's blog, she published an article on how "blogs and blogging are also a game. And it's very easy, at any given time, to see if you're winning. Or losing. How are your Technorati numbers? How many hits? Who are your referrers? I have quoted Mark Federman on this before: "Blogstats are the crack cocaine of the Internet."
Turns out the Debra is not the only one kvetching about blogging traffic and links (as for me, I check my Sitemeter stats only, oh say, 15 or 20 times a day). The New York Times' Catherine Greenman, in an article published in the Times' Circuits section, ruminates on how "the question of how to attract readers inevitably enters a blogger's mind."
Meanwhile, the New York Times' David Gallagher, writes about "the information glut" that weblogs have begun to cause.
"By pointing readers to the Web's newest and best bits, Web logs offer a way to cut through online clutter. But now that there are millions of blogs, what was once a solution to the information glut has started to become part of the problem."
Gallagher points readers to websites, like Kinja.com, which automatically compile digests of blogs covering a range of subject areas. Both Bloglines and Feedster, although somewhat more complex for the average reader to use, perform much the same function as Kinja.
Perhaps, though — links and traffic, Technorati, Sitemeter, Kinja, Blogdex and Feedster aside — the hope that exists for web logs in the journalistic universe of the new millennium lies, at least to some extent, in the assertions made in Jonathan's Dube's article, Blogs still rare, but foster community, on CyberJournalist.net. When all is said and done, each and every web log journalist must take a few minutes to reflect on the enterprise in which each one of us have engaged.
Web logs are very much part of the new digital democracy. In the corporate world of journalism, as reader (and broadcast journalist) Michael Eckford recently wrote in an e-mail to VanRamblings, "the media business is starting to be frighteningly homogenized. The voices offering different perspectives and opinions are finally starting to be heard and, as usual, in a forum that the media still doesn't recognise as being viable. That shortsightedness may be the saving grace!"

"Basically I'm saying 'keep it up'. People like you make it much easier for people like me to get a fair, balanced, and interesting view of the world both locally and internationally."
May we all keep up the good work. There is so much more good to come.
March 31, 2004

A view of downtown Vancouver, from the vantage point of Kitsilano's Vanier Park

Concern has been expressed by a handful of readers as to the lack of a monthly archive on the VanRamblings site. Site technician, Michael Klassen, and I continue our discussion on a long-term resolution to this issue, but for the moment, we think we've come up with a suitable compromise.
Yes, it's true that, for the moment, there's no monthly VanRamblings index. Tomorrow, April 1st, the March calendar will disappear. Even so, you'll still find yourself able to access VanRamblings' archives.
The front page of VanRamblings provides readers with ready access to articles published in the past 7 days. Top right on the 'front page', under Topics, you'll find links to every article — published by category — dating back to the inception of the site. Click on Web/Tech, for instance (either the web/tech button in the 'logo box' at the top, or under Topics), and you'll readily find every article ever published on VanRamblings on that topic.
As it happens, many of the archived articles are updated quite regularly, so it's worthwhile checking out the topic categories from time to time.
Hope this VanRamblings maintenance / archive explanation helps a bit.
March 28, 2004

Debra Galant explains
the universe
When making my daily foray to Debra Galant's weblog, the first item I ran across today made reference to International Blog Comment Day, an idea put forth by Spanglemonkey.
According to Debra, here are the rules: "No freeloading. If you read somebody's blog, you have to post a comment. No silent stalking and making us pick up your scent on our Sitemeter referrers page. And a smart comment, too. Pithy, funny, to the point. Mom, Dad — no excuses about not getting how this comment thing works. Just CLICK ON IT. We want to hear from everybody." International Blog Comment Day — what a great idea!
Pass it on.
March 27, 2004

Vancouver: March 20 rally for Peace

Noam Chomsky has entered the big, messy world of blogging with his new blog Turning the Tide.
Today's posting covers the invasion or Iraq ...
All opponents of the invasion of Iraq — at least, all those who bothered to think the matter through — took for granted that there would be beneficial effects, as is often the case with military interventions: the bombing of Pearl Harbor, for example, which led to the expulsion of Western imperial powers from Asia, saving millions of lives. Does that justify Japanese fascism and its crimes? Of course not: there is far more to consider, and I've never had any question that these other considerations amply justify condemning Japan's aggression as a war crime — the "supreme crime" of Nuremberg.
Reader David Cubitt sends along a somewhat spotty Vancouver Co-op Radio link to their Redeye site, where you'll find an audio link to Chomsky's speech, in Vancouver, at the International Day of Action rally, which Deborah Campbell covered, albeit somewhat cynically, for The Tyee.ca.

Bill Gates worries that, perhaps, there may be consequences for mowing down the competition

The behemoth that is Microsoft announced yet another innovation yesterday, this time for the weblogging community: MSN Blogbot. Essentially a tool for searching weblogs, MSN Blogbot is set to début before the end of June. MSN Corporate Vice President of MSN Information Services, Yusuf Mehdi, announced Blogbot along with MSN Newsbot (which will be released separately), a news search engine also in development.
And then there's something else — Answerbot. This will be a search feature that will retrieve answers to questions posed in natural language, along with links to related sites, although Answerbot is probably a few years away from launch.
Read More...
March 26, 2004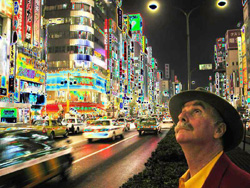 Howard Rheingold contemplates blogging
In an interview with BusinessWeek Online, digital culture guru Howard Rheingold — Editor of The Whole Earth Review and author of Smart Mobs: The Next Social Revolution — predicts the rise of online advocacy groups. Howard Dean's Presidential campaign was built upon Rheingold's ideas, using the Net to organize large groups of backers — getting them to contribute millions of dollars. Dean's blog-friendly campaign proved to be very successful, indeed.
"Rheingold thinks that's just the start of a long battle on the part of activists of all stripes to seize some of the power now wielded by political professionals and large media companies."
The BloggerCon conference — to be held at Harvard University, in Boston, on April 17 (the cost of attendance is free, if you can afford the air fare and accommodation) — will explore many of Rheingold's ideas, with a focus on journalism, education, science, business and politics.
"We're interested in people's experiences with weblogs, now that they've been in use for five or six years ... This is not a technical visionary venue, nor is it a place for political activism. Our interest is in the use of weblogs. Of course technology and politics are related to the use of weblogs."
On the BloggerCon web site, there's also an interesting essay by Clay Shirky, titled "Power Laws, Weblogs, and Inequality" that is well worth reading. Jeff Jarvis will speak on the money-making possibilities of blogging.
Thanks to the ever-productive Debra Galant for pointing us to this story.
March 25, 2004
Yesterday was the first time that VanRamblings was hit with pornography spam in the comments section of published articles (the porn comment links have since been removed).
For those of us intent on remaining credible on the blog front, and keeping spam away from our sites, help is finally on the horizon to prevent blog spammers from posting their unwanted material. Coming later this spring: TypeKey for MovableType 3.0 — and, soon after that, for TypePad.
March 24, 2004

Andrew Stuart Morrison plotting the overthrow of the Bush administration

Today, we introduce you to Times New Roman Online, Andrew Stuart Morrison's "Canadian Opinion from the Left Coast" wherein he keeps "score in an increasingly rough neighbourhood", which is to say, as a neighbour to the increasingly scary and unstable political behemoth to the south.
Although a "Canadian and ... interested in Canadian politics and the general matters that effect us all," Morrison "has been steered of late by a compulsion towards reporting on the Bush administration's direction and handling of the War on Terror, simply because it is the biggest story of (his) lifetime," and because he disagrees utterly "with the ways in which this child president has steered the U.S. ship of state (and Canada by proxy)".
Morrison is a regular commentator at Billmon's Whiskey Bar, which was voted Best American Political Blog (his site is linked there). He's also listed on the U.S. website Political Puzzle, and comments regularly, on Tacitus, Eschaton, and Washington Monthly's Political Animal, among others.
"It's weird being a Canuck, stuck out here in West Van, finding myself wading knee-deep amongst the heavies of the United States, the strength of my arguments being the fact that I come from the Great White North. Of course, I've been thoroughly insulted by U.S. right-wing commentators as a Canadian, been described as a Commie, decried as a meddler, and told categorically to put my own house in order (ie. Canada) before daring to question our southern neighbour. After all, I've been told, if it wasn't for the U.S., we'd all be speaking Russian up here in our igloos. Silly bunch, these Yanks ... sort of an anthropology project at times."
"Nevertheless, to be 'keeping track of an increasingly rough neighbourhood' is a continuing joy, and I wish I had more time to dedicate to TNRO. I am a workoholic with a young family so I sometimes have to skip a day or two. At other times I have trouble turning the tap off."
One of the most readable and consistently articulate / well-written blogs I've run across in my (relatively) short life as a blogger, Morrison's Times New Roman blog offers cogent opinion on topics ranging (today) from an incisive commentary on how Dennis Miller has 'irresponsibly squandered' the goodwill that he was afforded by many in so carelessly adopting the agenda of the American right, to a short essay on President George Bush vs UN Secretary General Kofi Annan, and commentary on the recent election in Spain, following the devastating Al Qaida attack of March 11.
Also one of the best progressive 'link' sites I've found (go see for yourself), do yourself a favour: check out Times New Roman Online, bookmark it (also available as a weblog link, to your right, under BC/Vancouver), and visit Andrew Stuart Morrison's 'left coast' blog often.
March 13, 2004
Note the addition of New York Times contributing writer (to the Jersey section), Debra Galant's very readable personal weblog, to your right under Weblogs / United States. Ms. Galant has set for herself the task of explaining the universe to her many avid readers. No small task that.
And congratulations, too, to Ms. Galant on the birth of her 319-page, 81,668-word novel, which she is ...
"almost ready to send it out into the world. I feel like doing one of those end-zone victory dances to a roaring crowd. And in a writerly sort of way, I am doing a victory dance. That is, I'm calling up friends with the news. My friend Brooke just dropped off a bottle of champagne. In a way, I feel lighter than air. Like I've caught up. I've crossed something huge off my to-do list. Now I can spend my Saturdays any way I like."
Meanwhile, as you've probably already noticed: on the left-hand side set of links to various sites, under Radio, there are a whole bunch of CBC sites to which you can surf and hear the latest radio newscast; or, should you choose, to listen to the latest (or an archived) edition of As It Happens or The House, or the latest The Inside Track or Quirks and Quarks show.
March 12, 2004


In response to the birth — at least in part, we are given to understand — of VanRamblings.com, this administrator's tech mentor, M. David Exman, has created a too long delayed but finally here and much welcome Vancouver-based weblog, which goes by the name of David Exman's Mouth — all about analog music and the analog life examined, and so much more.
If your interests tend toward bluegrass and / or banjo music, dance (particularly the kind where you get off your duff, with an orientation towards the finer points of the tango), the digital age or ... life in the big city, do yourself a favour and take a look inside David Exman's Mouth.
March 8, 2004
Sean, at Sean Incognito, becomes the fourth blog to add VanRamblings to his blogroll. Sean Incognito can be found listed to your right, under Canada.
March 4, 2004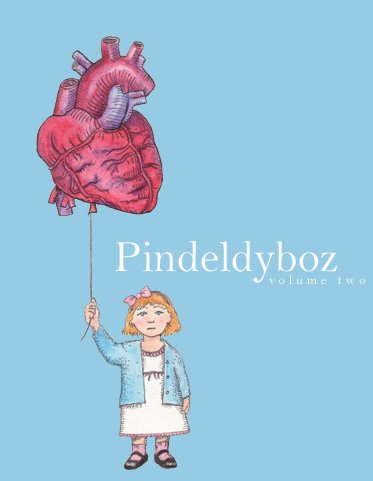 In this essay, written for The Village Voice by Whitney Pastorek — editor of Pindeldyboz, a barely solvent literary magazine based in Astoria, Queens — some thoughts on how how blogs are ruining her life.
Her thesis: "Sad, actually, how New Yorkers have managed to turn blogs, like everything else, into a caste system."
March 3, 2004
Technology journalist Frank Catalano is shutting down his Random Bytes blog after a year. Why?
The answers lie in what he calls "two dirty little secrets": it takes an awful lot of time, and odds are very few people are reading.
February 28, 2004
Although the recent "free" elections in Iran - which saw an overwhelming victory for fundamentalists - disheartened many Western observers, the Internet, and a blogging revolution, are quickly becoming the most successful route around oppression.
Read Luke Thomas' thoughtful essay in today's Salon online magazine.
E-Media Tidbits points you towards three Iranian blogs, the most interesting of which is Hossein Derakhshan's Canadian-based, dual English language / Persian weblog, which looks to become a one-stop weblog resource on Iran. Check out Lady Sun and the Eyeranian, as well.
February 27, 2004
At Alternet.org, Brooklyn-based writer John Lee comments on the indulgent casual racism readers will find, he suggests, in two of the blogs listed on this site (under Weblogs, U.S., to your right), Wonkette and Gawker.

February 24, 2004
Dan Farber, Editor-In-Chief of ZDNet, Ziff-Davis' online presence, discusses writings, ramblings, diaries, rants, political advocacy, research and the art of the new blogging revolution ("the most significant democratizing force since the rise of the Internet itself") in his latest column for ZDNet.
February 9, 2004
Looking for a provocative, thoughtful read?
Go to Jay Currie daily.
As Jay (and family) are in the throes of a move from Vancouver's west side to Galiano Island at the moment, he's not been updating his site recently, but all should be back to normal shortly.
A self-styled 'urban conservative' soon to become a 'rural conservative', although our respective political positions are "at odds" to one another's, Jay adds stimulating and refractorial consideration to the issues of the day.
Thus a recommendation from this corner (in the interests of full disclosure, the estimable Mr. Currie was an editor of mine at the now defunct, and woefully missed, Two Chairs magazine).